Our Rooms
This is your space.
Wellness Room
Keeping up with business and family is easy at Even Hotels. Once you're done, your cares melt away as you unwind in the cozy triple-sheet bedding for a great night of sleep. Our modern, refreshing decor was designed to offer balance and tranquility for our guests.
15' pillow-top mattress with plush bedding
In-room fitness zone
Mini-refrigerator
LED mood-changing lights
Sitting and stand-up workspaces
Wellness Suite
With seven different suite styles, there is a place for everyone in this greater Denver hotel. From king suites with a separate living room to the grand hospitality suite, ideal for entertaining corporate guests, these suites are sure to provide the amenities you desire for a more comfortable stay.
All features of the Wellness Room
Separate seating and living zone
Larger square footage
Elevated fitness equipment
Wet bar area
Our Amenities
These are your benefits.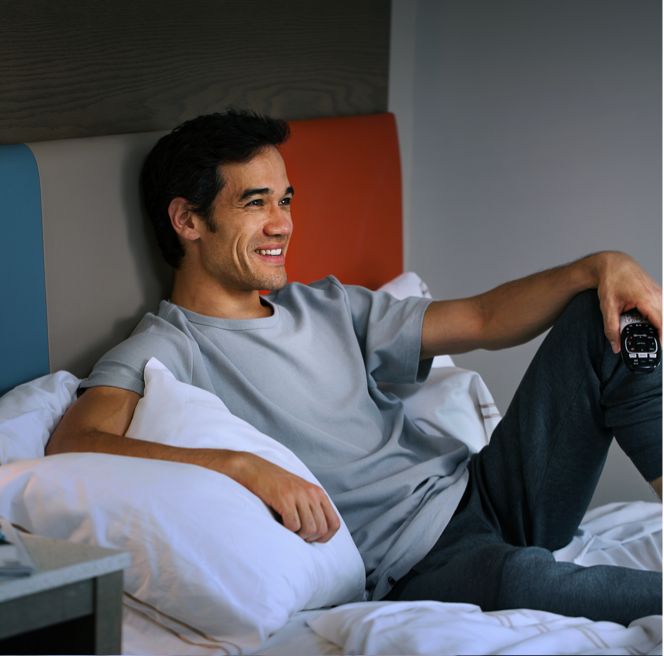 Rest Easy
Soft and firm pillows
Plush bedding with cooling
Spa-inspired shower
Aromatherapy bathroom amenities
Keep Active
In room fitness zone
On-demand instructional videos
Access to 24-hour fitness facilities
Unique laundry service
Accomplish More
Complimentary high-speed Wi-Fi
Stand-up and seated workspace options
Easy access to power outlets
Eat Well
Complimentary coffee and tea
Complimentary water bottle
Mini Refrigerator
Access to Cork & Kale