Skip Navigation
English
|
|
|
|

Sign In

Book online or call: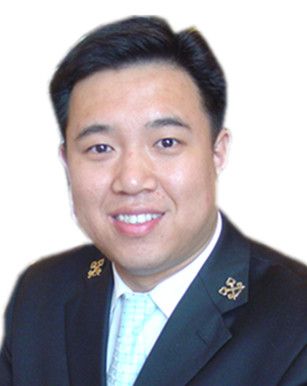 Insider Tips
LOCAL CULTURE
Climate of Beijing
Beijing's climate is defined as "continental monsoon". The four seasons are distinctly recognisable. Spring and autumn are the best time to visit Beijing, particularly in the months of April, May, September and October. Autumn is considered to be the best time to visit as the skies are clear and the weather is very comfortable. The four seasons are very clear in Beijing with a temperate spring, rainy summer, clear autumn, and a cold, snowy winter. The average temperature throughout the year is 11.80. The coldest month is January with an average temperature of -4.6 and the hottest month is July at an average temperature of 26.10. Unfortunately, spring and autumn are shorter than summer and winter. Although winter is technically longer, that should not keep you from traveling to Beijing as indoor heating is widely available. Nevertheless, as the indoor/outdoor temperature difference is rather large, travelers should be prepared with warm clothing and a thick coat is recommended for the colder months of the year
LUXURY BEIJING HOTEL IN THE PRESTIGIOUS BUSINESS DISTRICT
Enjoy ultra-modern style and elegance in this Beijing hotel, just minutes from Tiananmen Square. With outstanding meeting facilities and a full range of business services, it is the ideal business venue. Unwind with luxury amenities including an indoor pool or indulge yourself at Spa with treatments based on age-old Chinese traditions. Explore the local district's designer local boutiques and 13th Century temples, all within walking distance.
HOTEL HIGHLIGHTS
Restaurant & Lounges

The hotel is proud to provide 5-star dining experiences for guest and international celebrities that frequent the vibrant dining venues. The hotel'...

Amenities & Services

The hotel features 318 spacious guest rooms and suites, decorated in an elegant contemporary style with oriental accents. Well-equipped with a dual...

SPECIAL PACKAGES

There's always something special happening at an InterContinental hotel. Whether you are looking for a fun-filled getaway or a place to host your n...
Beijing Financial Street
11 Financial Street,
Beijing , 100033
China, People's Republic Of
Front Desk +86-10-58525888
Languages spoken by staff
English, French, Japanese, Chinese
Pet Policy
Pets are not allowed.
CHECK-IN

2:00 PM

CHECK-OUT

12:00 PM

Late Check out Available

Evening Reception Desk Open
Accessibility
1 Room(s) with Accessibility Standards
Parking
Guest Reviews
Rated

4.1

out of

5

 by

70

reviewers.
Rated

5.0

out of

5.0
 by
htcx01ht
入住体验不错
由于出差去拜访客户,附近酒店中感觉假日酒店还不错,之前也入住过其他城市的假日,所以毫不犹豫的预定了,下次旅游可以考虑带家人入住,出行也比较方便
July 8, 2014
Rated

3.0

out of

5.0
 by
iwithyou
总的来说不错,个别细节需要改进
1、电梯装修,还是会骚扰到住客 2、早餐不够丰富,口味也一般 3、退房时,有东西遗漏在房间,本来准备上去拿,前台说服务员马上送下来,等了15分钟都没有送下来,最后还是自己上去拿了。
July 2, 2014
Rated

5.0

out of

5.0
服务体贴,宾至如归
前台及客房服务人员态度和蔼,有求必应,提供的客用物品也十分好,客房有免费的无线网络,床与枕头都十分舒适。
June 9, 2014
Rated

5.0

out of

5.0
 by
ziyansheep
服务周到,入住舒适
服务周到,入住舒适。服务人员态度热情积极,服务周到,酒店环境好,房间入住舒适安心。总体感觉很不错。希望经常有会员优惠活动。
June 5, 2014
Rated

5.0

out of

5.0
 by
Spruce
Comfortable bed and good breakfoast
Holiday Inn Beijing Changan West is a nice hotel and not very expensive. I like its clean room, comfortable bed and good breakfast. I hope the service of the front desk and breakfast will be better.
June 5, 2014
Rated

5.0

out of

5.0
 by
背着书包到处走
住宿体验比较不错,性价比高
酒店整体环境不错。衣柜等设施略陈旧,卫生条件还不错。游泳池也很赞。服务比较全面。性价比高~没有尝试餐厅,下次试试~
May 11, 2014
Rated

4.0

out of

5.0
good trips with IHG
had a really taste of good service at holiday inn in beijing. although the front office not really give me the indication of how to find the lifts. compare the room service, it has some portaintial to climb.
April 23, 2014
Rated

5.0

out of

5.0
 by
hktiger222
真好!
HOLIDAYINN,就是好!清潔,舒適,親切,性價比,都體現出HOLIDAYINN的價值和管理。贊!
April 21, 2014
Rated

5.0

out of

5.0
 by
syou
Great hotel
The hotel's service has been good for a long time. Always treat you like family member and the staff is extremely friendly. Good to stay.
April 18, 2014
Rated

1.0

out of

5.0
 by
941512138
酒店前台比较差
除了酒店前台比较差,其它人员尤其是健身房人员都非常好,是遇到的非常奇怪的情况. 还有就是早晨确实比较差.
April 14, 2014
Rated

4.0

out of

5.0
 by
josefyao
I think I will stay here again if I have friends in the neighborhood district
Feel nice when your staff greets and smile suggest you can print some map for your quests more promotion activities for members!
April 11, 2014
Rated

2.0

out of

5.0
 by
Tang1
Not the first time stay but sure the last time
Poor service. Next time will stay here? No, never. Something happened during the stay? Yes, ask your staff.
March 19, 2014
Rated

5.0

out of

5.0
 by
EdR13
Great property in quiet neighborhood
We spent ten nights at the Holiday Inn Chang An in Beijing. The hotel is located in a quiet residential area. It's a great location because it's away from the noise and congestion of the city center. We booked a room on the Executive Club Floor. It offers great benefits such as: complimentary breakfast (at the Club or in the hotel restaurant, Florence); complimentary coffee/tea service throughout the day; complimentary afternoon tea with snacks; complimentary laundry service (four items per day); and complimentary happy hour with top-notch liquors and a hot food buffet. Our room was nicely furnished with a king bed, small sitting area and work desk. It had a water boiler with complimentary tea and coffee. Due to being on the Executive Floor, we also were allowed up to six sodas per day from the mini-bar. The staff at the Executive Club did an excellent job! They made us feel welcome and they were very helpful. Each morning they offered to have noodle soup made for us and brought up to the Club from the main restaurant. In the evenings, they quickly learned that we liked sliced lemon with our beverages and spicy chili sauce to accompany the evening buffet. So, as soon as we arrived in the Lounge, these items were immediately brought to our table. We give our sincere thanks to each of Zoe and Alice and their assistant, Wendy, as well as the trainees – Sunny, Anita and Alice! Other staff members were warm and friendly too. We ate at the Florence Restaurant on several occasions. The chefs prepare delicious foods – both Chinese and Western – and all dishes are served with a smile. Our housekeeper did a great job and the laundry service was excellent. While not all staff members speak English, there were enough personnel to assist us and/or we could communicate with a combination of limited English and sign language. We don't speak any Chinese so we can't fault staff for not speaking sufficient English. The nearest Beijing subway station is Wu Ke Song (Line 1) and it is a 10-15 minute walk from the hotel. The walk is quite easy as there's a wide, tree-covered boulevard to one side. Exit A is the closest one to the hotel. Once you get to the top of the stairs at Exit A, you'll see an overpass. Walk in the opposite direction of the overpass along Fuxing Road. It is two long blocks (and two lights) before you reach the intersection of Fuxing Road and Yong Ding Road. You can see the Holiday Inn; it's a short distance on Yong Ding Road. We used the subway to reach all major attractions in Beijing. One advantage of being outside the city center is that we often were able to get seats on the subway (something unheard of on many other subway lines). We highly recommend the Holiday Inn Chang An West and we will continue to return to it when we next visit Beijing.
February 27, 2014
Rated

3.0

out of

5.0
 by
sweetlove
地理位置较偏
为了积分特地选的这家 其实离地铁口不近 拖着行李走了很久 挺累的 酒店在住宅区附近 设施较为陈旧了。
February 12, 2014
Rated

4.0

out of

5.0
 by
zjaizy
中规中矩的一家假日
位置在五棵松算不错的酒店了,没什么亮点,可以停车,酒店比较老,其他还都不错吧。感觉卫生间都需要好好改造一下了。 早餐睡过了,,,没有评价权。
February 11, 2014
Rated

4.0

out of

5.0
 by
Mockup
Room is nice and clean
Overall experience is great. Staff are nice and responsive. The swimming pool is really a good place for relax. Gym equipments become rusty, they need to have proper maintenance or replacement.
January 16, 2014
Rated

3.0

out of

5.0
 by
DONG1303200
注意!每天的价格变化
开始预订了两天,预订中心发了邮件,我也没仔细看。到酒店才告知两天的价格有差别,大概 提高了15%左右。 希望大家注意! 建议预订时电话告诉一下。
January 8, 2014
Rated

3.0

out of

5.0
 by
Miyem
Hotel is old, need renovation
pretty Old Hotel, smoking is all over the place, includes non-smoking area.
December 29, 2013
Rated

5.0

out of

5.0
 by
FrankYu
Very nice exp, even better than I expected.
It was a family stay. And at that time my father was having some problem walking. So we picked the hotel carefully. Also, we needed a lot of help. Everything is done perfectly by the guys. I would like to say thank you again here.
December 22, 2013
Rated

5.0

out of

5.0
 by
Recursion
Perfect Staff
I usually don't leave review for hotel. But this one is pretty good and impressed me. The price is reasonable, it is close to the stadium/walking distance. Room is large and clean. And free update and breakfast for plat IHG member. I recommend this hotel for people who stay around MasterCard Center.
December 7, 2013
Rated

4.0

out of

5.0
 by
sweetlove
五棵松体育场附近 生活化的酒店
从地铁五棵松下来 拖着行李还是有点累的 酒店很生活化 周围配套齐全 餐厅食物也还不错 房间标准假日风格 还是不错的
November 20, 2013
Rated

4.0

out of

5.0
 by
stevenson
Beijing Changan West
it is my 16times to stay in this hotel. The Thai food resturant has been upgraded in food quality and variety as well. But the waiter/waitress has no time to take care u. It is better to install a bell on each table like the one in Korea to have a better and quick service. The buffet breakfast is keep to standard, but hte cup we use for hte drinks has been changed to plastic cups looks like downgrade to a 3 star hotel. the service in the buffet breakfast is excellent with the staff quick action and cleanliness as well. Highly recommend to saty as there are many foreigners guest than local Chinese staying. The two sets of lamp beside of bed should be changed to LED or colour for the good atmosphere to sleep.
November 9, 2013
Rated

5.0

out of

5.0
 by
wong321
Excellent service, very good hotel!
I like this hotel very much, especially their services. I really hope to visit again.
October 12, 2013
Rated

3.0

out of

5.0
 by
ANTHONY327
MATTRESS AND STAFF SERVICES.
MY ROOM MATTRESS ARE OLD AND THE TOP WAS UNCONFORTABLE WHEN SLEEP. I HAVE BAD SLEPT FOR THE FIRST TWO NIGHTS AFTER I BROUGHT OUT TO THE HOUSEKEEPER AND THE RESTAURANT STAFF THEY MANAGED TO ADDED A PIECE OF PLYWOOD ON MATTRESS BUT IT WAS UNCONFORTABLE. SO THE NEXT AFTERNOON THE HOUSEKEEPER PUT THE THICK BLANKETS ON TOP OF THE MATTRESS IT FEEL MUCH BETTER. I THINK THE MATTRESS IS GETTING OLD, I AM NOT SURE THE REST OF THE MATTRESS IN OTHER ROOMS ARE SAME OR BETTER. MAY BE IS TIME TO IMPROVE BY CHANGING A NEW MATTRESS! THE STAFF IN THE CLUB LOUNGE AND THE COFFEE SHOP MAJORITY ARE VERY HELPFUL AND ENTHUSIASM THAN THE PAST YEARS! WELL DONE WITH YOUR TEAM WORK, I CAN FEEL SOME IMPROVEMENT IN THE CLUB LOUNGE AND COFFEE SHOP STAFF.
October 12, 2013
Rated

4.0

out of

5.0
 by
robin0810
100分满分,对于我的入住体验我给长峰80分,基本上 物有所值
满分100-两处不足20=80,基本做到 物有所值。 酒店的前台服务人员很好,我是官网预订由于我到店较晚帮忙延长了入住办理的时限,751号房间也不错,小细节比我前几天入住的皇冠假日还好,当然设施是没法和皇冠比的,早餐也比较丰盛。 不足之处:1、游泳池里面的消毒氯片,加太多了,虽然游泳池服务员冷脸说没有超过国家规定标准,但是人下去游了2圈就不舒服,这是事实,三聚氰胺牛奶之前不也符合国家规定,照样要人性命。换水是要花费成本,但是也应该以人为本,毕竟咱是一家4星涉外酒店,不是家庭旅社。这处扣10分。 2、离店后发现,我们的瑞士军刀削果器,遗忘在酒店卫生间洗手池边上了,不值几个钱,但是是蜜月从瑞士带回来的很有纪念意义,不过和酒店联系后说没有发现,记得很清楚,离店之前放的那里准备冲洗带走,结果忘记拿,anyway这点不如其他家假日好。扣10分。
October 9, 2013
Rated

4.0

out of

5.0
 by
Steveonbusiness
Decent and clean
The pillows are the best part of this room. They have a good selection of soft and hard pillows. The breakfast buffet is mostly Chinese, but has the basic western fare. The room is simply laid out, and nice. The hallway carpet is a little outdated. Service and staff are top notch. Good stay.
September 30, 2013
Rated

5.0

out of

5.0
 by
MeWendy
大厅漂亮,客房舒适,设施齐全
大厅漂亮,客房舒适,设施齐全 酒店位置交通便利,去翠微百货,五棵松地铁,非常方便,打车也很方便,就是酒店的停车场有点小贵30元每小时。 前台服务人员态度很好,服务贴心。。下次还来入住。。
September 12, 2013
Rated

1.0

out of

5.0
 by
Mandy888
Disappointed Service
1. Need to improve staff and service especially the reception one. They denied my effective IHG Cub platinum membership. 2.Should give more clear guide to clients.
September 8, 2013
Rated

5.0

out of

5.0
 by
Bill777
Best Holiday Inn - Best Executive Club
I have stayed here several times on business trips. By Far this is the best Holiday Inn and Executive Club I have experienced. I put the location as a pro and con since it is close to my conference site in Beijing, but too bad it is not located near my other work locations. Executive Club staff excellent.
August 27, 2013
Rated

5.0

out of

5.0
 by
Yangzz
非常愉快的入住经历
这次出差在北京入住了几家假日酒店,尤其觉得长峰假日的服务最好。从行政酒廊到游泳池每一位工作人员都很亲切。特别是当我check out之后,接到大堂经理的电话,提醒我ipad落在了酒店,十分感动。下次出差还会选择长峰假日。
July 15, 2013