Skip Navigation
English
|
|
|
|

Sign In

Book online or call: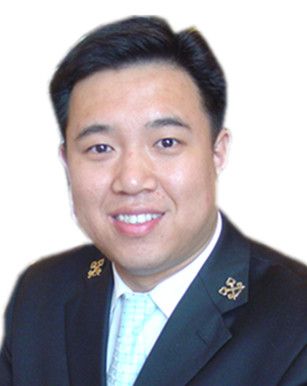 Insider Tips
LOCAL CULTURE
Climate of Beijing
Beijing's climate is defined as "continental monsoon". The four seasons are distinctly recognisable. Spring and autumn are the best time to visit Beijing, particularly in the months of April, May, September and October. Autumn is considered to be the best time to visit as the skies are clear and the weather is very comfortable. The four seasons are very clear in Beijing with a temperate spring, rainy summer, clear autumn, and a cold, snowy winter. The average temperature throughout the year is 11.80. The coldest month is January with an average temperature of -4.6 and the hottest month is July at an average temperature of 26.10. Unfortunately, spring and autumn are shorter than summer and winter. Although winter is technically longer, that should not keep you from traveling to Beijing as indoor heating is widely available. Nevertheless, as the indoor/outdoor temperature difference is rather large, travelers should be prepared with warm clothing and a thick coat is recommended for the colder months of the year
LUXURY BEIJING HOTEL IN THE PRESTIGIOUS BUSINESS DISTRICT
Enjoy ultra-modern style and elegance in this Beijing hotel, just minutes from Tiananmen Square. With outstanding meeting facilities and a full range of business services, it is the ideal business venue. Unwind with luxury amenities including an indoor pool or indulge yourself at Spa with treatments based on age-old Chinese traditions. Explore the local district's designer local boutiques and 13th Century temples, all within walking distance.
HOTEL HIGHLIGHTS
Restaurant & Lounges

The hotel is proud to provide 5-star dining experiences for guest and international celebrities that frequent the vibrant dining venues. The hotel'...

Amenities & Services

The hotel features 318 spacious guest rooms and suites, decorated in an elegant contemporary style with oriental accents. Well-equipped with a dual...

SPECIAL PACKAGES

There's always something special happening at an InterContinental hotel. Whether you are looking for a fun-filled getaway or a place to host your n...
Beijing Financial Street
11 Financial Street,

Beijing

,

100033

China, People's Republic Of

Front Desk

+86-10-58525888
Languages spoken by staff
English, French, Japanese, Chinese
Pet Policy
Pets are not allowed.
CHECK-IN

2:00 PM

CHECK-OUT

12:00 PM

Late Check out Available

Evening Reception Desk Open
Accessibility
1 Room(s) with Accessibility Standards
Parking
Guest Reviews
Rated

4.1

out of

5

 by

87

reviewers.
Rated

3.0

out of

5.0
 by
Chris show
一次失望的入住体验
从来没有在任何一家酒店遇到过卫生问题,而且十分恶心。而且解决问题过程中,酒店工作人员自己就反复,对解决问题的诚意也不足,好像客人在无理取闹一样。建议酒店对卫生问题做出彻底整改,因为任何一个人也不愿意遇见类似问题。
August 14, 2014
Rated

5.0

out of

5.0
 by
keke 3333
床铺舒适,服务一流
因住的是标准间 感觉房间有点紧促 东西设施齐全 服务到位 地理位置优越 可以随意选择到周边用餐 酒店主要以西餐为主吧 用价格和饮食习惯原因没有去品尝 游泳池不够豁亮 感觉压抑!
August 13, 2014
Rated

5.0

out of

5.0
 by
nightriver
性价比高,员工服务意识好
我对员工的服务十分满意,无论是前台、餐饮部、保洁人员,都热情而有礼貌。房间舒适,早餐性价比高。 唯一遗憾的是,入住时发现浴室洗手盆有头发……
August 12, 2014
Rated

3.0

out of

5.0
 by
鱼爱上了风
第一次遇到客房未打扫
CI完 进房间 发现房间未打扫 和前台反映后 过了很久才有人来打扫 最后也没有经理过来解释道歉什么的
August 11, 2014
Rated

4.0

out of

5.0
 by
KRENS
服务热情、性价比高
服务热情周到、性价比高,房间网速还不错;房间设施相比五星标准略微偏旧,电梯设施略旧;总体入住感觉不错,下次还会入住。。。。。。
August 11, 2014
Rated

3.0

out of

5.0
 by
AustinJon
Stay was OK.
My stay was OK and my only complain is that my room AC wasn't cooling the room fast enough, especially the first night ... after midnight and I'm still sweating! The nearest metro station WuKeSong is about 20 - 25 minutes walk away. There were quite a few places to eat for breakfast outside the hotel. However, I'm not sure about night time.
August 8, 2014
Rated

3.0

out of

5.0
 by
TIMZ
CHURCH OR HOTEL
I'M NOT SURE HOLIDAY INN IS A RELIGION PLACE OR A HOTEL. IT IS VERY STRANGE TO PROVIDE BIBLE TO GUESTS, WHY NOT OTHER RELIGION BOOKS?
August 6, 2014
Rated

5.0

out of

5.0
 by
Clara1168
床铺舒适,服务到位。
几年来数次入主长峰假日酒店,以前都住行政楼层,目的就是想要一个温暖的人性化服务,此次试住一般楼层,印象也非常好。
August 4, 2014
Rated

5.0

out of

5.0
 by
hellozhang
超级优质的服务,让人感到很温暖
服务员服务特别好,总是面带微笑。房间也很干净,让人一进入酒店就觉得非常温暖。下次再来这里的时候,还会选择入住长峰假日的。推荐!
July 30, 2014
Rated

3.0

out of

5.0
 by
blue9817
卫生、设施尚可,服务待提升
房间还是比较干净,设施也还可以,不过客房服务人员的训练要提高,曾经有我在睡觉而闯入我房间的情况,床单布草有几次出现破损,给人感觉不好,不像一个四星级酒店应有的表现
July 28, 2014
Rated

5.0

out of

5.0
 by
haihua
服务不错
从进店开始,所有员工的面部表情是友好的,无论问到谁,给与的回答都是亲切的,可借鉴的,需要帮助事,不用费事都能够得到。一个字:好!
July 21, 2014
Rated

5.0

out of

5.0
 by
Aiolia
床铺舒适,服务一流
总体而言,酒店的整体舒适度很好,各部门的服务态度很好,设备齐全。但房间卫生间的抽水马桶水压不够,大便后无法一次性冲洗干净。希望下次入住能有所改善。
July 21, 2014
Rated

3.0

out of

5.0
 by
yelrihs_ux
带空调的大堂茶吧到处在抽烟
无论是否有空调,都不应该在有禁止抽烟标记的地方抽烟。如果因为害怕失去客户而失去原则,那就有可能会失去更多的优质客户。
July 20, 2014
Rated

4.0

out of

5.0
 by
frank——w
某些员工的积极性不够
离店的时候,需要打车,恰逢下雨,咨询了停车引导员和礼宾部的员工,回应不够积极,都是让我自己到外边去打车,而且说打到车的几率不高。我个人认为,至少他们要先做努力,再来谈困难,没做就说打不到车,这点不太好。在我的坚持下,他们最后还是帮我打到了车
July 16, 2014
Rated

5.0

out of

5.0
 by
donald27
床铺舒适,环境舒适
床铺舒适,环境舒适,游泳池及健身房很不错!早饭也很丰盛。客房服务人员打扫卫生及时,服务态度较好!贵酒店还提供衣物干洗服务,很满意!
July 13, 2014
Rated

4.0

out of

5.0
房间舒适,服务热情
整体环境不错,迎宾接待很热情,大厅略显拥挤,早餐厅装修一般,服务不标准,早餐只送一份(也许公司协议的原因),房间家具有些陈旧,房间不是很安静。健身房有点小,服务人员很热情。
July 10, 2014
Rated

3.0

out of

5.0
 by
FJB774
Spoiled by a lot of niggles
I didn't have very high hopes when I booked this hotel, in the main I was surprised. The overall good experience was seriously marred by some bizarre happenings. Mr. Manager if you want to play like a real hotel you need to train your staff better, most are very pleasant some are downright rude and obstructive. The first snag was before I arrived; the hotel sent me a confirmation email 2-3 days before and suggested an airport pickup would be less hassle than getting cab. I readily agreed and used the link /reply in the email to attempt to do this. The mail bounced. So I had a fluent Chinese speaker who is actually from Beijing call the hotel and attempt to arrange. You would have thought it was asking to arrange a moon landing. They eventually said they had it and would email. They didn't. I sent 3 more emails and made 3 more calls and in the end never received an acknowledgement. At the airport eventually (after 30 minutes) I spotted a little guy hiding at the back of a crowd with my name on a piece of paper. The check in was ok but the thorny issue of a deposit raised its ugly head. I am always a bit puzzled by this deposit obsession when you tender a valid credit card on check in. They explained to me that they would take 5000 RMB On the Friday night I signed for dinner on my room number and was put in an embarrassing situation when they told me "You have no more money on card". They meant that the 5,000 had been reached. I went with waiter to front desk and girl spoke very little English. So she fetched a female supervisor who was rude in the extreme and told me "you have to pay- no money left" I asked her why they took my credit card on check in if they offered a pay as you go system? She just ignored me. I then told the first girl I didn't want to speak to her and get me a manager. The guy who arrived simply pressed a button and all was fixed. The dragon lady just glared at this! The executive room was nice it was newly refurbished and clean and the room cleaner was very efficient and attentive to needs. The Executive lounge was very nice too and it was the better option for breakfast, even though there was (significantly) less choice. The gym left a lot to be desired and a lot of the equipment was broken and didn't work. The lady who was the attendant was very pleasant. I didn't use the pool as it looked decidedly grubby. The spa was something of a joke poor service noisy and grubby and kids running in and out from pool area. I ate breakfast once at the Italian restaurant, and surveyed it for dinner- breakfast was ok; the dinner buffet looked a little sparse to be honest. The Chinese restaurant was ridiculously expensive and I didn't eat there. The Thai restaurant on the ground floor was excellent with very authentic Thai food including some dishes which are seldom on menus outside Thailand. I ate there three times and had several different dishes, only one was disappointing (the Satay). I walked by a lot of the other non-executive rooms on way to gym etc. they looked pretty grim, not refurbished and quite grubby and they corridors stunk of cigarette smoke. The public areas of the hotel are meant to be nonsmoking and there are large no smoking signs everywhere but they seem to be just for ornamentation. People stroll into the hotel smoking away and nobody asks them to extinguish. They stand by reception desk and light up. It is things like this that adversely affect hotel ratings. This could be a good hotel but it's spoiled by a lot of niggling things. I endorse the view that this is not a well situated hotel for tourist things although it is only 5 to 10 minutes walk to the MRT station and a few stops to Tianamen
July 9, 2014
Rated

5.0

out of

5.0
 by
htcx01ht
入住体验不错
由于出差去拜访客户,附近酒店中感觉假日酒店还不错,之前也入住过其他城市的假日,所以毫不犹豫的预定了,下次旅游可以考虑带家人入住,出行也比较方便
July 8, 2014
Rated

3.0

out of

5.0
 by
iwithyou
总的来说不错,个别细节需要改进
1、电梯装修,还是会骚扰到住客 2、早餐不够丰富,口味也一般 3、退房时,有东西遗漏在房间,本来准备上去拿,前台说服务员马上送下来,等了15分钟都没有送下来,最后还是自己上去拿了。
July 2, 2014
Rated

5.0

out of

5.0
服务体贴,宾至如归
前台及客房服务人员态度和蔼,有求必应,提供的客用物品也十分好,客房有免费的无线网络,床与枕头都十分舒适。
June 9, 2014
Rated

5.0

out of

5.0
 by
ziyansheep
服务周到,入住舒适
服务周到,入住舒适。服务人员态度热情积极,服务周到,酒店环境好,房间入住舒适安心。总体感觉很不错。希望经常有会员优惠活动。
June 5, 2014
Rated

5.0

out of

5.0
 by
Spruce
Comfortable bed and good breakfoast
Holiday Inn Beijing Changan West is a nice hotel and not very expensive. I like its clean room, comfortable bed and good breakfast. I hope the service of the front desk and breakfast will be better.
June 5, 2014
Rated

5.0

out of

5.0
 by
背着书包到处走
住宿体验比较不错,性价比高
酒店整体环境不错。衣柜等设施略陈旧,卫生条件还不错。游泳池也很赞。服务比较全面。性价比高~没有尝试餐厅,下次试试~
May 11, 2014
Rated

4.0

out of

5.0
good trips with IHG
had a really taste of good service at holiday inn in beijing. although the front office not really give me the indication of how to find the lifts. compare the room service, it has some portaintial to climb.
April 23, 2014
Rated

5.0

out of

5.0
 by
hktiger222
真好!
HOLIDAYINN,就是好!清潔,舒適,親切,性價比,都體現出HOLIDAYINN的價值和管理。贊!
April 21, 2014
Rated

5.0

out of

5.0
 by
syou
Great hotel
The hotel's service has been good for a long time. Always treat you like family member and the staff is extremely friendly. Good to stay.
April 18, 2014
Rated

1.0

out of

5.0
 by
941512138
酒店前台比较差
除了酒店前台比较差,其它人员尤其是健身房人员都非常好,是遇到的非常奇怪的情况. 还有就是早晨确实比较差.
April 14, 2014
Rated

4.0

out of

5.0
 by
josefyao
I think I will stay here again if I have friends in the neighborhood district
Feel nice when your staff greets and smile suggest you can print some map for your quests more promotion activities for members!
April 11, 2014
Rated

2.0

out of

5.0
 by
Tang1
Not the first time stay but sure the last time
Poor service. Next time will stay here? No, never. Something happened during the stay? Yes, ask your staff.
March 19, 2014
Rated

5.0

out of

5.0
 by
EdR13
Great property in quiet neighborhood
We spent ten nights at the Holiday Inn Chang An in Beijing. The hotel is located in a quiet residential area. It's a great location because it's away from the noise and congestion of the city center. We booked a room on the Executive Club Floor. It offers great benefits such as: complimentary breakfast (at the Club or in the hotel restaurant, Florence); complimentary coffee/tea service throughout the day; complimentary afternoon tea with snacks; complimentary laundry service (four items per day); and complimentary happy hour with top-notch liquors and a hot food buffet. Our room was nicely furnished with a king bed, small sitting area and work desk. It had a water boiler with complimentary tea and coffee. Due to being on the Executive Floor, we also were allowed up to six sodas per day from the mini-bar. The staff at the Executive Club did an excellent job! They made us feel welcome and they were very helpful. Each morning they offered to have noodle soup made for us and brought up to the Club from the main restaurant. In the evenings, they quickly learned that we liked sliced lemon with our beverages and spicy chili sauce to accompany the evening buffet. So, as soon as we arrived in the Lounge, these items were immediately brought to our table. We give our sincere thanks to each of Zoe and Alice and their assistant, Wendy, as well as the trainees – Sunny, Anita and Alice! Other staff members were warm and friendly too. We ate at the Florence Restaurant on several occasions. The chefs prepare delicious foods – both Chinese and Western – and all dishes are served with a smile. Our housekeeper did a great job and the laundry service was excellent. While not all staff members speak English, there were enough personnel to assist us and/or we could communicate with a combination of limited English and sign language. We don't speak any Chinese so we can't fault staff for not speaking sufficient English. The nearest Beijing subway station is Wu Ke Song (Line 1) and it is a 10-15 minute walk from the hotel. The walk is quite easy as there's a wide, tree-covered boulevard to one side. Exit A is the closest one to the hotel. Once you get to the top of the stairs at Exit A, you'll see an overpass. Walk in the opposite direction of the overpass along Fuxing Road. It is two long blocks (and two lights) before you reach the intersection of Fuxing Road and Yong Ding Road. You can see the Holiday Inn; it's a short distance on Yong Ding Road. We used the subway to reach all major attractions in Beijing. One advantage of being outside the city center is that we often were able to get seats on the subway (something unheard of on many other subway lines). We highly recommend the Holiday Inn Chang An West and we will continue to return to it when we next visit Beijing.
February 27, 2014