Skip Navigation
English
|
|
|
|

Sign In

Book online or call: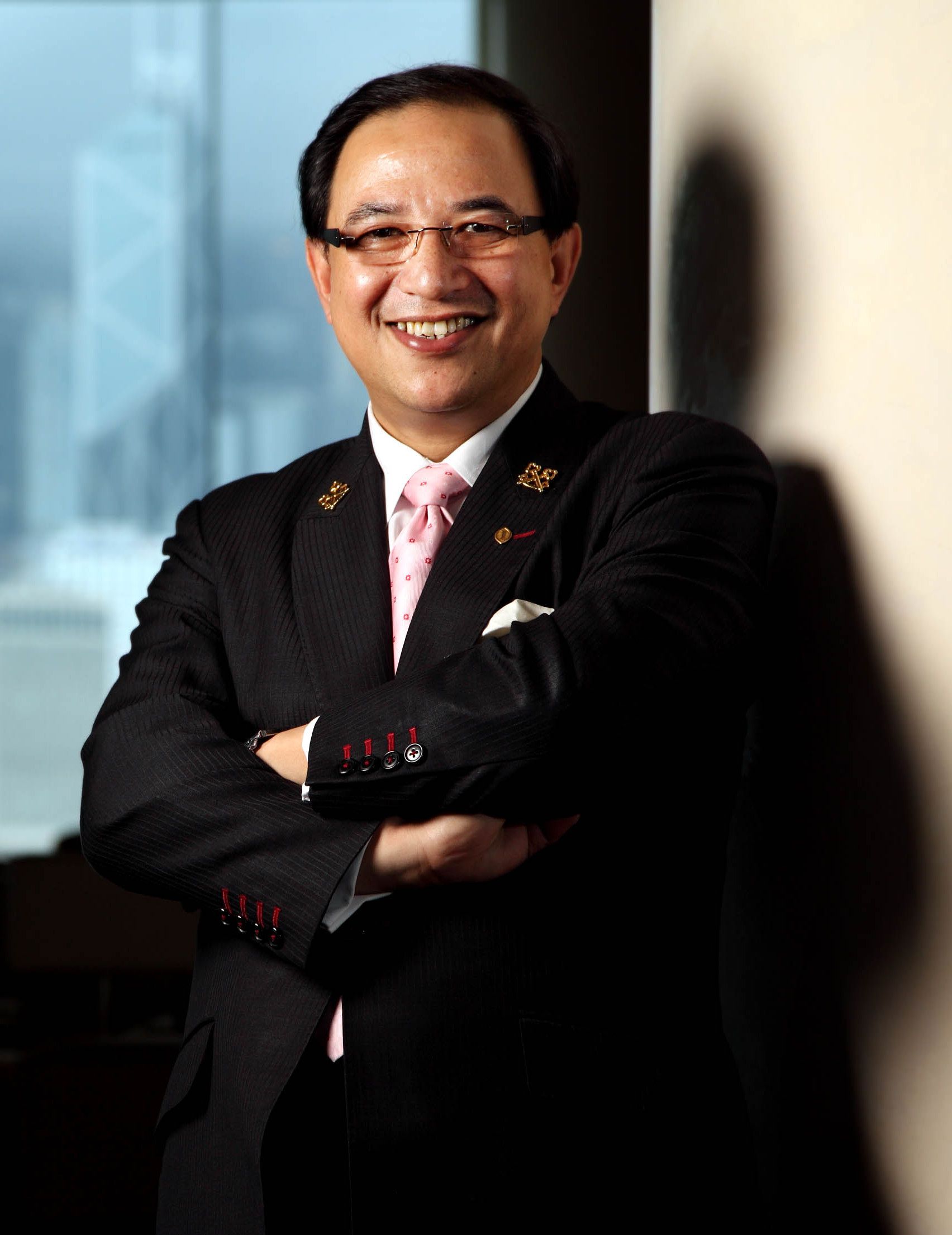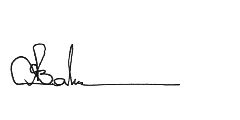 Insider Tips
LOCAL CULTURE
BUSINESS ETIQUETTE
When exchanging business cards, hold out your card using both hands, with your name facing towards the person to whom you are giving the card. You should also receive a business card with both hands. Business cards are considered very important, especially when conducting business in Hong Kong.
FAMED HONG KONG HOTEL ON HARBOUR'S EDGE
Recognised as one of the world's top hotels, this Hong Kong hotel is renowned for its dramatic location on the Kowloon waterfront, with spectacular views of the island. Ideally located near Kowloon's business, entertainment and shopping districts, the hotel boasts Asia's most spectacular Presidential Suite and over 500 luxuriously appointed rooms, each with spacious bathrooms. Internationally acclaimed, award-winning restaurants pay testament to this Hong Kong hotel's impeccable credentials.
HOTEL HIGHLIGHTS
Restaurant & Lounges

Experience a diverse and dramatic world of dining at InterContinental Hong Kong, with a unique selection of celebrated restaurants, all with Hong K...

Amenities & Services

All 503 contemporary guest rooms, including 87 harbourview suites, have Sharp Aquos 37 inch LCD televisions with Bose DVD/CD home entertainment sys...

SPECIAL PACKAGES

There's always something special happening at an InterContinental hotel. Whether you are looking for a fun-filled getaway or a place to host your n...
Hong Kong
18 Salisbury Road
Hong Kong
Hong Kong
Front Desk +852-2721-1211
Languages spoken by staff
German, English, Spanish, French, Japanese, Korean, Portuguese, Russian, Chinese
Pet Policy
Guide dogs allowed
CHECK-IN

2:00 PM

CHECK-OUT

12:00 PM
Accessibility
Service animals allowed
2 Room(s) with Accessibility Standards
Parking
Guest Reviews
Rated

4.6

out of

5

 by

345

reviewers.
Rated

4.0

out of

5.0
 by
JFung
nice stay and relaxing
everything was good including the location, room size, cleanliness, and noise isolation. the only thing make me feeling bad is the staff from the car park. I clearly mentioned to him that I will park the car here and check-in, then leave my luggage to the room, it take around 10-15 mins to make it done, I do ask for how many mins the free parking, he just say it's free if I wont stay long. Finally it take 25 mins to get my room then I go to my room and leave my lagguge and going down to get my car, it make me suprise that the staff ask me to pay for $30 or $40 for parking, i really want to argue with me but I dont want to ruin my mood so I finally pay for it. But i still wanna reflect it to the management to control the quality of your staff no matter they are a top management or just a worker. My flat only 5 mins apart from the hotel, it really make my 5 starts staying lower to 3....
18 January 2014
Rated

5.0

out of

5.0
性价比还不错,honeymoon还升级到了40楼的行政楼层
交通很便利,将军澳站一出站就是,会员送了免费wifi,房间略小,算住过的皇冠假日里比较小的,但该有的还是都有的。晚上11点乘电梯需要刷卡,但刷卡成功并不会有声音提示。酒店的朝向是美中不足之一,看了下有景观的都是城市景观而非朝向大海,以西北和东北的房间为主,另外31楼的空中庭院可圈可点,值得一去,放松休息下。
15 January 2014
Rated

5.0

out of

5.0
 by
encoder
满意的酒店
很好的酒店,下了地铁也就几分钟就到了大堂,应该是给我升级到白金专用的角房,最满意的就是很大的落地窗,感觉很舒适,我还是挺满意的,房间真的很不错,卫生做的很好,夜床服务也会细心的补上我用过的矿泉水,很多细节起码在我住过的皇冠里面是最好的。 早餐品种不是特别多,但都还精致,餐厅服务也很及时,香港的从业人员的职业素养还是很佩服的。 会员礼遇做的很不错,受到礼遇的感觉很不错,继续加油!
15 January 2014
Rated

5.0

out of

5.0
 by
cknick
convenient and
location was perfect for me to go hiking in Xaigon, near the bus station and metro, two shopping mall nearby. the room was also great , it's big, compares to other hotels in HK. but the swimming pool's small. staff are nice
13 January 2014
Rated

5.0

out of

5.0
 by
Gleb1
My favorite hotel in HK
I stayed here with my daughter. I have been upgraded to Corner View Room (I always get upgrade as Platinum member in this hotel). This is the best Crowne Plaza for Platinum members recognition. The bottle of red wine always waits for me in room. 1 free breakfast for Platinum member. This is my first choice in HK.
13 January 2014
Rated

4.0

out of

5.0
 by
Soman23
Excellent staff and service
I was not very impressed by the initial check in process. But later on I met Wincee Lo and she really made our stay memorable. Everything was handled very well including our issues of hot water. She and her staff stepped up and followed through on every request. The room had great views was very comfortable. The breakfast spread is awesome and we especially loved the smoked ham. The proximity of this hotel to the MTR and other necessities make it an excellent choice for any traveller, be it business or leisure. Once again, many thanks to Wincee for a great job. Well done!!
12 January 2014
Rated

5.0

out of

5.0
 by
JC22
Great price, close proximity to MTR, excellent staff
Quiet and comfortable Crowne Plaza. Staff are friendly, courteous. Front desk is exceptional, fast check in & free upgrade. I booked my room an hour before and arrive with the room ready. Room & hotel area is meticulously clean. Really quiet at night. Definitely will come back next time.
11 January 2014
Rated

5.0

out of

5.0
 by
bubububu
worth trying
spacious room with simple and comfortable deco. close to mtr and shopping mall provide easy access and good choices of restaurants and shopping.
11 January 2014
Rated

5.0

out of

5.0
 by
CandieF
A Wonderful Stay
Easily accessible as it is located right above an MTR station thought pretty far away from the city centre. Staff is friendly and helpful. Fast check-in and check-out. Late check-out is allowed for members. Design is modern. Room is new and comfy and with everything you need except no free wifi. Bathroom is very big and clean. I will definitely go back to this hotel in the future.
08 January 2014
Rated

5.0

out of

5.0
 by
Mr.He
very good hotel
New hotel with Great Hardware. Hotel offer Platium member complimentary breakfast. I would recommend to my friends.
07 January 2014
Rated

3.0

out of

5.0
 by
julian6889
Unreliable bellboy
I asked the bellboy call a taxi for me going to MTR . But the taxi driver over-charge 50% more fare when I arrived Kowloon station. I had to argue with the driver. This happened twice I stayed in this hotel, so I doubt whether the bellboy collude with taxi driver to over charge hotel guests. Which is a very bad perception for the hotel services.
06 January 2014
Rated

5.0

out of

5.0
 by
MisterPicky
A pleasant stay
Eventhough the hotel is not located in the real downtown, the location is quite good as a metro station is just there. A high recognition for IHG memeber is demonstrated by all staff, which I appreciate a lot.
05 January 2014
Rated

5.0

out of

5.0
 by
H&M from KM
transoprtion is good,breakfast is good
transoprtion is good,breakfast is good. MTR is very close to the hotel,there is a big local store. To the downtown such as Tung Lo Wan is about 20 minities by the underway.
04 January 2014
Rated

4.0

out of

5.0
Comfortable bed and great service
I and my family stayed there for five nights.It was a very nice experience.Very co-operating staff,
04 January 2014
Rated

4.0

out of

5.0
 by
TeriOSP
Not too bad but...
Excellent : Right above the MTR and Popcorn Mall! Free WIFI for IHG members in-room..fantastic! Good : the cleanliness of the rooms, the quality amenities, good breakfast spread, location (which we find perfect, as we prefer to stay away from the hustle and bustle of busy Mongkok/Tsim Tsa Tsui). Not so good : Mostly the services rendered to IHG members. This the 1st IHG hotel that I've stayed since becoming a member in 2008, that I didn't feel as welcomed. The separate check in/out counter, which is a norm for other properties, was nothing special though there was a sign. I saw other non-members being checked in/out at the same counter. We were not given any welcome drinks or warm towels while waiting to check in. We've had this in a few other IHG hotels. There was a welcome drink coupon, given with the room keys, to be enjoyed at the lounge any time during the duration of my stay. This is normal enough. But to my surprise, it was only for 1 drink. Others give coupons for 2 drinks each room. And I booked 2 rooms this time. So, imagine, 1 drink for the 4 of us... I was not personally addressed and acknowledged as an IHG member while checking in. There was no mention of late checkout, which almost all other IHG hotels offer, and needless to say, no upgrades were offered too. I've experienced other hotels that provide a pre check out bill either the night before check out or in the early morning, for our perusal before actual check out. I thought this is a nice move as it saves time checking our bills at the counter during check-out. There was also no assurance during check-out that as IHG members, our spendings at the hotel will be recorded accordingly into our IHG accounts. This may be a small matter, but I have had 2 experiences where the staff did not link my spendings to my accounts and I had to write in to IHG and the hotels to get them done, in order to get the points. I am sure this the main reason why we joined as members, no? Having mentioned all these, I just want to say that I am not harping on not having the above. I still enjoyed the hotel and my holiday with the family. Just needed to share with the hotel that other IHG properties are according much better services to the members. Perhaps I stayed during a peak period, perhaps the hotel is still new....in any case, there's always time and room for improvement :). Thank you for having me and my family during our 5 days in HK!
03 January 2014
Rated

5.0

out of

5.0
 by
Fenton 1
Fenton 1
We had the most wonderful stay at Crowne Plaza Kowloon East and the staff were so helpful. It is a little way out from the Hong Kong Central however the proximity to the MTR is a bonus and a cab ride to the city is inexpensive. Would highly recommend this hotel and we would stay there again.
01 January 2014
Rated

5.0

out of

5.0
 by
Summer2013
Christmas Stay
We had an excellent stay at the Crowne Plaza in East Kowloon. Very helpful staff and wonderful location. We quite enjoyed the room decoration and found it hard to leave when we had to return home. If back in Hong Kong we will stay here again.
31 December 2013
Rated

5.0

out of

5.0
 by
TrippleStone
wonderful stay
everything perfect! The cleanness of the room, sleep quality, service of staff, the convenience of location.
30 December 2013
Rated

4.0

out of

5.0
 by
Hope99
Needs polish to rank better
Its the small things that make your stay memorable. Things like paying for internet in HK - crazy... most hotels offer it free. The smell in reception is kind of weird - some highly paid consultant decided that peach was a cool smell... perhaps for a toilet but it just doesn't work for the hotel. It took 3 attempts to try and get the maintenance staff to fix the blocked shower on my first stay. Rooms are fine and comfortable enough. Pricing at the buffet is ridiculous. As a corporate traveler my company won't pay such exorbitant fees for a meal. Location is perfect - only about 25 mins to get to the Island side. Right on the MTR so you won't get wet if its raining. I compare the "polish" of certain hotel in Tai Koo and Crowne and you can immediately see the difference. The staff have a different culture. Service is all they live for there - doesn't feel the same at Crowne. Music in the lift.... would some one please stop that horrible repetitive muzak. Lastly my greatest beef. As a regular traveller and having spent over 100 nights over the past 6 months in HK I would have expected the sales team think before they offer the same rates as anyone else would get off the street. The rates fluctuate like crazy - they are not that cheap - again compared to the hotel at Tai Koo. Don't get me wrong this is close to 5 star but for me again its the "polish"....Have stayed at much worse and you won't really go wrong staying here but remember there are choices for consumers all the time. There is a quote from Sam Walton about there being only one boss - the customer and he can fire all of us by simply choosing to spend his money else where. I prefer this other quote from the great Mr Walton....The two most important words I ever wrote were on that first Wal-Mart sign, 'Satisfaction Guaranteed'. They're still up there, and they have made all the difference.
23 December 2013
Rated

5.0

out of

5.0
 by
INtraveller
Excellent property
Good location next to MTR and mall. Both restaurants were very good. Complimentary shoe shine was very nice. Will stay hear in future trips.
21 December 2013
Rated

3.0

out of

5.0
Good rooms but poor customer service
Rooms were clean and spacious, location is good, however service not up to 5 star quality. I would expect a 5 star hotel to offer a taxi service but the lady at reception said this was not offered by the Crowne Plaza. In addition , staff seemed unamused when we asked for help with our luggage. Given that a 10% service charge is added onto the room rate I would expect this to be within the services offered. Gym staff were friendly however receptionists and porters were emotionless and not very welcoming.
21 December 2013
Rated

4.0

out of

5.0
 by
Kent0105
行政酒廊服务极差
先讲值得称赞的部分:前台礼仪及办事速唔错,客房设施比较完善,地铁上盖物业,交通便利。不足之处:早餐品种略少,服务员唔少,但效率跟唔上,叫左咖啡同茶要多次提醒先奉上,餐盘清理得较慢。行政酒廊服务极差,系我住过各地不同品牌高星酒店最差的,happy hour时段居然话客人book晒,只有室外露天位,当日落雨,没任何遮雨工具,居然同我讲室内已订满,只可以坐室外,分明系闭门谢客,呢种服务真系第一次领教,行政酒廊无法为行政楼层住客提供应有、必要的服务确系首次遇见,管理层系米好有问题?当日没投诉只系唔想影响心情,作为客人我必须指出问题所在。盈利做街客就忽视行政楼层的住客,既然如此,没必要设行政楼层、酒廊,不达标的服务叫咩服务,有关部门及管理层如果真系重视客人唔该正视问题,发生呢种情况唔知有关方面作何解释。
21 December 2013
Rated

4.0

out of

5.0
 by
Kenny69
Great service
I'm really enjoying my time here. To come here during the two nights period was a great decision as comfortable and great services.
20 December 2013
Rated

5.0

out of

5.0
 by
UK8777
Was perfect!
i had a good staying in CP tsung kwan O it was very convinient about good transportation and shoppingmall. i was happy about good service ! if i will visit Hong Kong again , i will go to this hotel .
19 December 2013
Rated

5.0

out of

5.0
 by
Xujun1234
酒店服务员很友善,但是某个大堂吧的小妹妹很不耐烦
无可挑剔。 12号晚上入住的时候,前台小姐非常热心,非常专业,很快办理了入住。 后面13到16是自费的,都很满意,就是大堂吧的小妹很不耐烦,小朋友要喝橙汁,和她争论了一下才搞到。
17 December 2013
Rated

5.0

out of

5.0
 by
Kiki0510
weight scale
I ofter use IHG group hotels like Shanghai, Hong Kong, Ho Chi Minh, Bankok, Singapore, and New Delhi but your hotel (Hong Kong Kowloon East) is the only one which don't have a weight scale. I'd very much appreciate it if you could set a weight scale in a room.
15 December 2013
Rated

4.0

out of

5.0
 by
WiltshireMagpie
Change the toiletries back please
This was my second stay at the hotel and again the room was fine and the beds comfortable. Had problems getting in to restaurant at weekend so used room service which was prompt and good. The main change from my first stay was a switch to green herbal toiletries and they were awful. Shampoo smelled like aftershave and hair not good afterwards and shower gel difficult to wash off. Breakfast excellent again and staff nice and helpful.
14 December 2013
Rated

4.0

out of

5.0
 by
Sleek
A great getaway with all the amenities
Hotel was exactly what my family was looking for. Quiet surroundings, good staff service and all the amenities you ever need.
14 December 2013
Rated

4.0

out of

5.0
 by
lindavw
nice people
the best experience was the wonderful and very friendly people working at the hotel. I also liked the fish and chips served in the lounge, also there served by an extremely nice girl and everyone working at breakfast. The one waiter who showed me the secret way to the terrace where i could smoke made my days!
09 December 2013
Rated

5.0

out of

5.0
 by
SNF61
Great location out of the hussle and bussle
Great location right on top of MTR station which mean hassle free transit right from the airport. Great new hotel, friendly staff. Only comment was service on the rooftop bar was slow. Apart from that - EXCELLENT
08 December 2013