Skip Navigation
English
|
|
|
|

Sign In

Book online or call: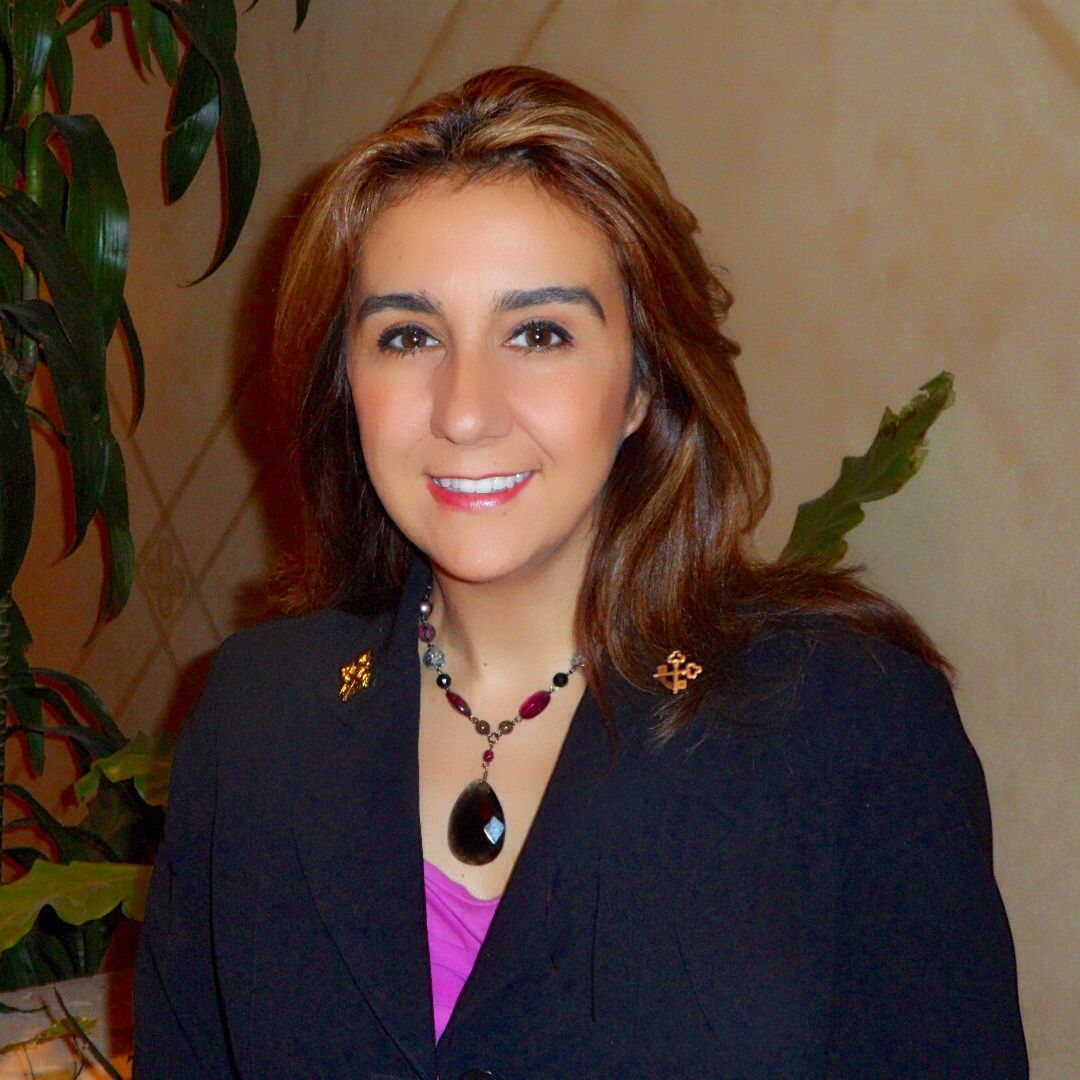 Insider Tips
LOCAL CULTURE
Exciting Surroundings
Just off the world-famous Las Vegas Strip, you can find amazing natural beauty in the Southern Nevada canyons and desert. Red Rock Canyon, Valley of Fire, and Lake Mead are among the best. And don't miss the Hoover Dam, only 35 miles south of the Strip.
THE VENETIAN DEFINES LAS VEGAS HOTELS
From gondola rides to fine dining at 19 restaurants, gaming to star studded shows, this iconic, palatial resort sets the bar for Las Vegas hotels. Stroll through the hand-painted Grand Colonnade and experience the romance of Italy on the world-famous Las Vegas strip. Browse 80 international boutiques or revive in the 134,000 square foot Canyon Ranch SpaClub® and Fitness Centre. Find every resort advantage at this Las Vegas hotel, from stunning suites to Azure Pools and bespoke spa treatments.
HOTEL HIGHLIGHTS
Restaurant & Lounges

At The Venetian, "Dining Out" doesn't mean leaving the building! Within the walls of The Venetian you will find the world's greatest and most renow...

Amenities & Services

Three renowned venues together form the ultimate destination for business and pleasure. The world's most spectacular meetings and conventions comp...
The Venetian
3355 Las Vegas Boulevard South
Las Vegas , NV , 89109
United States
Front Desk +1-702-4141000
Languages spoken by staff
English, Spanish
Pet Policy
Guide Dogs and Service Animals Only.
CHECK-IN

3:00 PM

CHECK-OUT

11:00 AM

Late Check out Available
Accessibility
Service animals allowed
Parking
Guest Reviews
Rated

4.2

out of

5

 by

232

reviewers.
Rated

5.0

out of

5.0
 by
DGK1
Overall
- place is clean, friendly and has a perfect location to the Las Vegas strip. - Only concern is no elevators and you must carry your belongings up to your room. For some the 2nd or third floor could be a problem.
August 19, 2014
Rated

5.0

out of

5.0
 by
spkdas
Stay at Holiday Inn Vegas 6th Aug
The room , location and food for breakfast was very convenient for a family
August 18, 2014
Rated

5.0

out of

5.0
 by
Viva in Vegas
Perfect vacation in, yet away from Vegas
We wanted to see the sights of the strip in Vegas, including shows, etc...but on a visit to Vegas three years ago, staying on the strip for me personally was too much all the time of the strip atmosphere, We chose to stay off the strip so we could take advantage of the Las Vegas atmosphere but,, at the same time, get away from it all and just have normal quiet quality time with our family.. We were able to aocomplish this with our stay at your hotel. The pool was never crowded and filled with young people partying and drinking and it took us 30 seconds to walk from our hotel room to the pool, not 20 minutes like at a hotel on the strip. The staff were more than friendly and the rooms were clean, spacious, updated and very comfortable Thank you for everything!!
August 16, 2014
Rated

5.0

out of

5.0
 by
Slimgoodie
Wonderful Place
Would stay anywhere they have a Resort, loved the friendly atmosphere, staff and amenities. Would recommend the resort to family and friends traveling.
August 14, 2014
Rated

5.0

out of

5.0
 by
Krissy78
The resort/room was beyond my expectations
Overall the resort was beautiful. Nice size rooms the garden tub was huge fresh towels everyday nice kitchen a washer machine and dyer was a nice touch to the resort
August 13, 2014
Rated

5.0

out of

5.0
 by
Moe25
Great place
good place for vacation. it's very close to most of the actions in las vegas.
August 12, 2014
Rated

4.0

out of

5.0
 by
darrenUK
Great value self catering, close to Strip
Stayed in 1 bed suite which was more than adequate size for a family of 4, with King size sofa bed for the children in living area. Full Kitchen was very clean and sufficiently stocked. Nice to have suite cleaned daily. Quiet pool near to suite, with a choice of larger pool next to restaurant/bar. On site grocery store could have been better stocked with more supplies for guests. Overall stay excellent value for money.
August 8, 2014
Rated

5.0

out of

5.0
 by
firemansanford
BEST IN VEGAS
I only stay here in Vegas. Easy to get around town with the shuttle and in walking distance from the strip. It is always clean and everyone is friendly.
August 7, 2014
Rated

4.0

out of

5.0
 by
NikkiC76
Check out time
The only thing I did not like about the Holiday Inn Club Vacation Resort is the check out time. 10 am is to early for check out, you guys should at least make it 11. The check out time will discourage a lot of people from staying here!
August 7, 2014
Rated

5.0

out of

5.0
 by
baybay3600
excellent staff services
the staff there is excellent if we needed anything they brought it to us we didn't have to wait on anything
August 6, 2014
Rated

3.0

out of

5.0
 by
Rhinoh
Vegas with kids
This accommodation is great for family's that want to stay very close to the strip but leave back to the comforts of home. The shuttle to the strip in the evening was great as then we did not have to drive and could enjoy Vegas! Check in was long but OK - they gave water and a paper for IHG members, but they try to get you to sign up to the timeshare tour, if you say no they are ok with it. Pools were nice and a large Target just up the road for groceries. Overall a nice stay.
August 4, 2014
Rated

5.0

out of

5.0
 by
Alex.WSP
A family-friendly property close enough to everything
My family stayed in a two-bedroom suite for one night. The rooms are spacious and clean. The well-equipped kitchen and in-suite washer/dryer are very useful. The hotel also provides a starter kit of coffee/tea and detergents/fabric softener, which made our life a lot easier! More supplies are available from the on-site market in case you run out. The Strip is only a block away from the hotel, and the airport is about a 15-minute drive. In case you don't have a car, the hotel provides shuttles to major casinos/attractions in Las Vegas. All in all, a very pleasant stay. Definitely will consider staying there again!
August 3, 2014
Rated

1.0

out of

5.0
 by
Lora B
Don't Expect Any Customer Service
When I made the reservations for this property, it was because my husband and I were going to surprise my brother-in-law celebrating a milestone birthday, and he and his wife were staying there. When I made my reservations, I requested an early check in since the celebratory party was going to start at 4pm, and also to have my room close to theirs. I made my reservations months in advance and I was told that my account would be noted. Upon check-in, I was told that the room wasn't ready and they took my cell phone number and would call when it was. That was at 1:30pm. At 3:30pm, we were still waiting so I ventured back up to the counter and explained that I had requested an early check in, needed to get ready for a party, etc. The clerk stood looking at the computer screen like a deer in highlights, then disappeared into the backroom for about 5 minutes. Obviously, they get this a lot and that the standard is, "let's pretend that we are trying to help the customer tactic" because she returned to apologize and to tell me that my room was not ready and was still being cleaned. While I was getting dressed in the public restroom, another customer asked if I was waiting to check in and I explained the situation. They had been waiting since 12:30pm. It is obvious that this property lacks the professionalism that I have experienced at other "vacation club" properties. You can ask all you want and they will not be honest with you. They hold a hard 4pm check in time, regardless. It was amazing how my phone rang precisely at 4pm, along with several other customers who had been waiting hours to check in, telling me that my room was ready. When you check-in be aware that you will not be treated like anything more than a sales number. Once you are checked in, someone will be standing directly behind you eagerly chomping at the bit to escort you over to the pitchman to join their club. While the room was nice enough beyond the horrible pillows and dead earwigs in the corner, I would suggest you seek out someplace else to stay that will make you feel like a valued customer. Holiday Inn, do you have the professionlism to post this negative review for customers to see? I rather doubt it since this is a true account of your lack of customer service.
August 1, 2014
Rated

5.0

out of

5.0
 by
Viviana23
Nice resort
Had a great stay here, apartments were really nice, clean and comfortable. Staff were really helpful. Didn't like having to lug four suitcases up three flights of stairs though as we were tired and it was really hot!!! Internet was temperaments las well but overall a great experience.
July 31, 2014
Rated

1.0

out of

5.0
 by
Dubois 1
Highly disappointed.
The unit was very nice and roomy However- the wireless has to be reconnected and joined everyday or everytime u return back to room. The dishwasher was broke took 6 days to repair. The kitchen sink water didn't work. The toilet ran after each flush. The safe didn't work. I called the mgr and got no where. I ordered lunch at the gold mine bar. The waitress ignored me int I got up and walked over to her. I ordered a chicken wrap which had three tiny pieces chicken and all lettuce. The staff here are terrible. I called for housekeeping they said u hafta pay or clean it yourself. They only give u one roll of toilet paper at time. Terrible place we cut our stay three night short
July 30, 2014
Rated

4.0

out of

5.0
 by
Basketball Mom22
Great, for a free night's stay
I enjoyed my free one night stay at the Desert Club Resort.
July 29, 2014
Rated

1.0

out of

5.0
 by
Margarita10
I dislike this hotel
They were not any attention at all. I have never in my whole life had so many problems and lack of attention like experienced in this hotel.
July 25, 2014
Rated

5.0

out of

5.0
 by
FAM BAM
GREAT VACATION RESORT IN LAS VEGAS
SECOND TIME OUR FAMILY REUNION STAYED AT THIS RESORT. WE LOVED IT MORE THAN BEFORE BECAUSE OF ALL THE UPGRADES AND REMODELING THAT HAS BEEN DONE. THE ROOMS ARE COMFORTABLE, CLEAN, AND MODERN. WE APPRECIATED THE WONDERFUL AND GRACIOUS SERVICE THAT WAS PROVIDED. WE LOOK FORWARD TO RETURNING TO DESERT CLUB RESORTS WHENEVER WE RETURN TO LAS VEGAS.
July 24, 2014
Rated

4.0

out of

5.0
 by
SportsFamilyLA
Good for a Vegas family trip
We stayed here as a team hotel for sports tournament. It worked out just fine. The resort is a little dated but comfortable.
July 23, 2014
Rated

5.0

out of

5.0
 by
Rickzero
Beautiful decor and spaceious rooms
Check-in was fast and easy with friendly staff. Got a 2BR room with patio facing swimming pool and near fitness center. Room is beautifully and spacious with all amenities.
July 23, 2014
Rated

4.0

out of

5.0
 by
sharons51
Comfortable bed and pillows great service
Delux One bedroom suite was very nice, well stocked and maintained. All of the Staff was wonderful. Close to the strip. Remodeling was very impressive. Great improvements. Grocery stores a little out of the way. Will recommend to others. .
July 23, 2014
Rated

1.0

out of

5.0
 by
JohnBusiness
Avoid the time sharing agressive sales pitch
Normally I don't write hotel reviews, simply because as a platinum member I visit too often hotels all over the world and my experiences with IHG are very good. The resort in Vegas is different however. The resort is great and the room is nice. There is however one experience that ruins your stay. I stayed with my family and we wanted tickets for a show. We asked at the reception and they brought us to another desk. This desk deals with time sharing and we were tricked in a very agressive sales pitch of several hours and when we decided not to buy, we were litterly kicked out the building. This was a terrible experience and we couldn't get it out of our system during our 2 days of stay. We just wanted tickets for a show.
July 22, 2014
Rated

5.0

out of

5.0
 by
AbnorCat
Very enjoyable stay
This is a wonderful property - very clean, quiet and spacious. The room was beautiful and very comfortable. The kitchen is well furnished. The location affords a welcome break from the Strip yet is very close to it. I would not walk to the Strip at night however the hotel shuttles are very convenient. The staff was always available and very helpful. I would definitely return.
July 22, 2014
Rated

4.0

out of

5.0
 by
chtf
We enoyed our stay
except for the noisy air condition which could not be adjusted properly and kept us from sleeping well. The rest was good.
July 20, 2014
Rated

5.0

out of

5.0
 by
Spider Keith from Chicago
CUSTOMER SINCE 2008!
I play poker during the major tournaments. I discovered this location in 2008 when it was known as Summer Bay Resorts. I'm always well rested staying here; the hotels are not an option with me. The condos are very nice and it's wonderful I get to cook my own HEALTHY food and avoid restaurants. A big thank you to Bernie at the desk for helping extend my stay! A big thanks for the manager, Jason, for hiring a great crew!
July 19, 2014
Rated

5.0

out of

5.0
 by
Berniece77
Best of Vegas
We needed a great vacation get away that would let us rest and let us have a safe area for grandkids. We just wish there were more places like this. !
July 18, 2014
Rated

5.0

out of

5.0
 by
M.C.
Quiet & Comfortable
This is the second time we have stayed here and we enjoyed it both times! The rooms are comfortable and clean. The pools are awesome and the hotel staff are great too. This resort offers the quiet relaxing life many seek on vacation but at the same time the Linq provides easy convenient access to the strip. We enjoyed the best of both Vegas night life and relaxing by the pool while at this resort. I highly recommend this place if there are times through out your vacation you may want to forget you are in Vegas (mornings hang overs)!
July 17, 2014
Rated

4.0

out of

5.0
 by
Biff2
Very Nice Location
Overall, great stay. Not too happy about the presentation/solicitation at the property. Attended the presentation and most of the information on file was incorrect, including my IHG Status......No worries though......Had a great time. Just an issue for IHG to handle for thier members.....Location to the strip was great....
July 17, 2014
Rated

5.0

out of

5.0
 by
Chiro1
Great facility! Very good location
Excellant! Great value!Location,location, the store on site was a plus.
July 16, 2014
Rated

5.0

out of

5.0
 by
TexasGrad83
Great vacation property
The Desert Inn is located one block from the Las Vegas strip. The room was like a luxury condominium with a full kitchen and washer and dryer. You can't beat the value when compared to properties on the strip. We will definitely return in the future!
July 16, 2014