Skip Navigation
English
|
|
|
|

Sign In

Book online or call: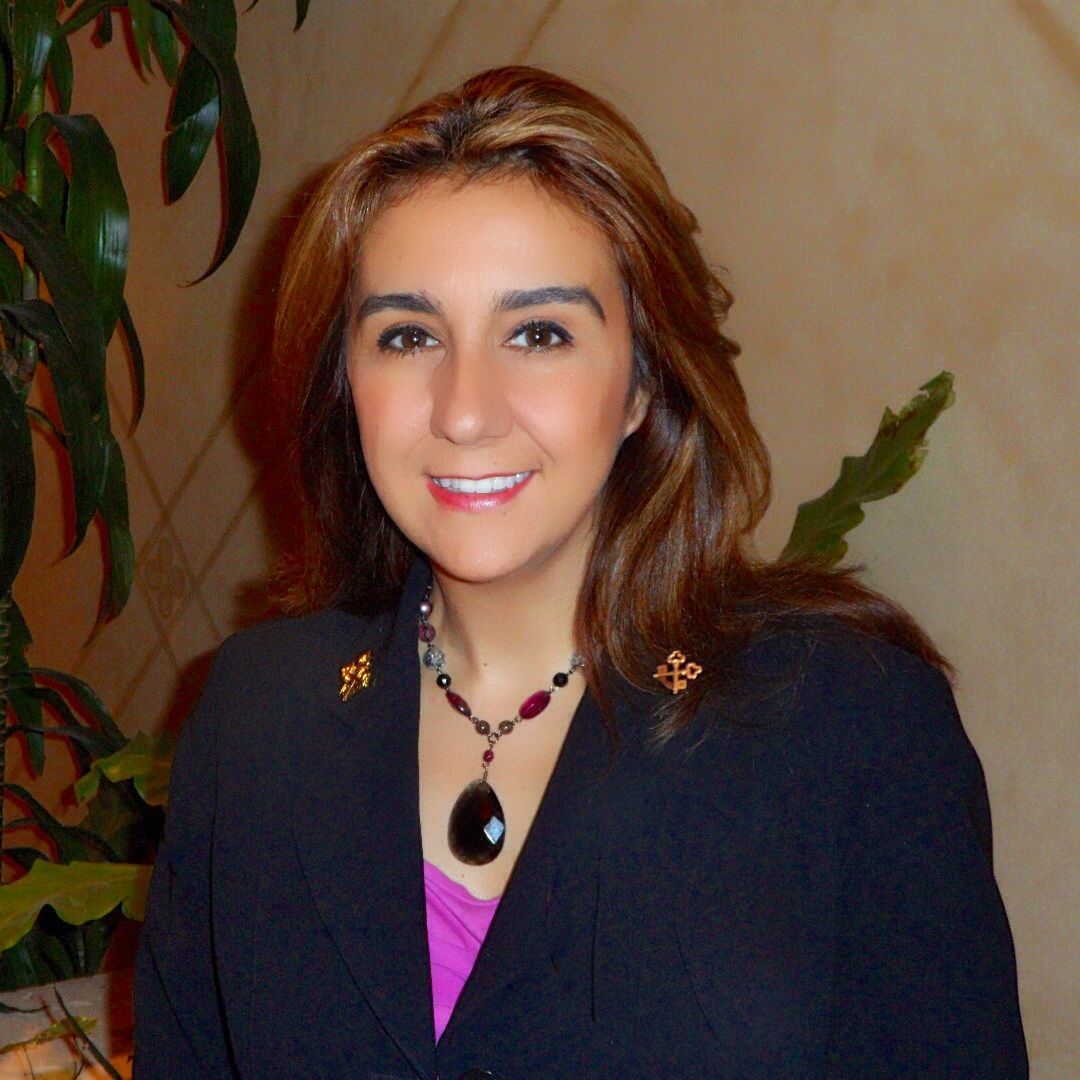 Insider Tips
LOCAL CULTURE
Exciting Surroundings
Just off the world-famous Las Vegas Strip, you can find amazing natural beauty in the Southern Nevada canyons and desert. Red Rock Canyon, Valley of Fire, and Lake Mead are among the best. And don't miss the Hoover Dam, only 35 miles south of the Strip.
THE VENETIAN DEFINES LAS VEGAS HOTELS
From gondola rides to fine dining at 19 restaurants, gaming to star studded shows, this iconic, palatial resort sets the bar for Las Vegas hotels. Stroll through the hand-painted Grand Colonnade and experience the romance of Italy on the world-famous Las Vegas strip. Browse 80 international boutiques or revive in the 134,000 square foot Canyon Ranch SpaClub® and Fitness Centre. Find every resort advantage at this Las Vegas hotel, from stunning suites to Azure Pools and bespoke spa treatments.
HOTEL HIGHLIGHTS
Restaurant & Lounges

At The Venetian, "Dining Out" doesn't mean leaving the building! Within the walls of The Venetian you will find the world's greatest and most renow...

Amenities & Services

Three renowned venues together form the ultimate destination for business and pleasure. The world's most spectacular meetings and conventions comp...
InterContinental Alliance Resorts The Venetian
3355 Las Vegas Boulevard South

Las Vegas

,

NV

,

89109

United States

Front Desk

+1-702-4141000
Languages spoken by staff
English, Spanish
Pet Policy
Guide Dogs and Service Animals Only.
CHECK-IN

3:00 PM

CHECK-OUT

11:00 AM

Late Check out Available
Accessibility
Service animals allowed
Parking
Guest Reviews
Rated

4.2

out of

5

 by

322

reviewers.
Rated

5.0

out of

5.0
 by
Pedro2101
Time Share Presentation
We really enjoyed our stay ath the Desert Club Resort. My husband and I love to travel and we are considering making an investment in a vacation home or a time share. We decided to look into The Holiday Inn Club Vacations. I would like to say up front that we were treated very well by all the staff. However, the way the "packages" are put together and presented is crazy. The figures that we were originally presented were way higher than we were willing to pay and, quite frankly, extremely offensive. As a very savvy consumer and traveler I felt like I was being taken advantage of like the stereotypical car salesman would do to a unsuspecting women. My point was proven when the manager came back and presented a "more affordable" package. I seriously would have considered buying into the deal if I was presented the second offer first. Better yet, let me pick my own package based on the price. I was completely turned off because I felt like I was being played as a fool. SKIP THE TIMESHARE PRESENTATION AND RELAX AND ENJOY THE PLACE.
November 17, 2014
Rated

5.0

out of

5.0
 by
tfos
Great Stay
Great stay. Friendly staff. Would very highly recommend this property!
November 15, 2014
Rated

5.0

out of

5.0
 by
coltriz
So close to everything at a good price and a great experience
Always like staying here. Guests are warm and welcoming, usually a mix of nationalities as is typical in Vegas. Property is pretty nice: pools, hot tubs, restaurants, small store, concierge, etc. Staff is great. Maybe a little too formal though. I've stayed here lots and find the check-in process to take longer than any other hotel I stay at and the employees seem well-trained yet young. e.g., I don't need to be reminded every time I stay to have my ID and credit card out during the check-in process. I think I've got that one figured out. Rooms are spacious, some newer than others. Beds don't feel as posh as HI Express or Holiday Inn but the more recently remodeled villas are quite nice. Was really impressed when I stayed in a recently remodeled 2-bedroom one. Internet policy is a headache. You have to bring your device (computer or phone) over to the phone while you make a call to find out the internet password. Also, it changes daily. Every time you come back to your hotel room from off-site you have to enter the password again. Another walk over to the phone to make 'the call'. Pretty lame policy oddly unlike any other hotel experience. Restaurant bar has nice servers who try hard and do a great job. I find the food service (time to order to time I take my first bite) is quite slow though. Experienced it several times. All in all, I'll be back. Close to strip, great off-the-strip experience and the price is right for this quality of a resort in the heart of the Vegas action.
November 13, 2014
Rated

2.0

out of

5.0
 by
rocfob
Nice first impression, then it's all downhill from there...
Our room's decor was outdated. It is maybe acceptable elsewhere, but not in Vegas where 5 star hotels are the standard at a way discounted rate for gamblers. I feel like I was tricked into the vacation timeshare sales presentation, and was later pressed to buy when I simply wanted to learn more about the program. This is the kind of high stress sales tactic that I do not appreciate, and it has made the rest of my trip very uncomfortable and awkward. What is the point of going on a vacation, and still having to deal with high stress situations? I understand this may be the business practice here to guarantee the low rates, but in hindsight I will probably not come back again knowing this. Also, the inability to turn left to go south on Koval Ln. was extremely annoying. It would be nice if there was a south side exit.
November 13, 2014
Rated

5.0

out of

5.0
 by
DougWW
Was impressed
First time staying at a club vacation and was quite impressed. The staff were extremely helpful and outgoing. The concierge booked us a perfect grand canyon tour. Would stay at this place anytime. The kitchen was completely stocked with items needed. Also included a washer and dryer. Awesome.
November 11, 2014
Rated

3.0

out of

5.0
 by
Unfullfilled
Could Have Been Better
Long term Platinum Member. Room could use some updating. I was waiting to see the Brady Bunch. Grounds and common areas were great. I was on business and I may have been put in a outdated room as this location was a Club Resort selling time to other visitors. My mistake was telling the desk I was on business. As a Platinum Member I don't want to ask for the better room. I want IHG to think of me before I have to. Updating all rooms would be a better solution. Go to Vegas every year. Don't know that I will come back to this location.
November 11, 2014
Rated

5.0

out of

5.0
 by
jdubs0319
Comfortable stay, home away from home
This resort is excellent for extended stay. It's off strip but easy to get to via car, shuttle, monorail, or even walking from the strip (approximately 15 mins walk to the strip). We stayed in a 2-bedroom unit in building 7 in November. The accommodations were spacious and comfortable. I was impressed with how nice everything was, including the fireplace! The only negative aspect is that there is not enough insulation between floors. You can hear all the steps the folks upstairs are taking, and I'm sure the people downstairs could hear us as well. Also, more hooks in the master bathroom would be nice. I don't know why you need towels in the toilet room. Overall it was a great stay and I would stay here again.
November 10, 2014
Rated

5.0

out of

5.0
 by
BMXZ3
Comfortable bed and great service
We stayed at this resort because my husband had a conference and we decided to visit one day earlier. We enjoyed the room but I found that it was a long walk to the strip. The staff were very friendly and helpful. We enjoyed the room. My husband would have loved to stay here the whole week during the conference. The room had a great kitchen, fireplace and large bathtub. It felt like a home away from home. Worth staying for a week.
November 8, 2014
Rated

5.0

out of

5.0
 by
BadgerJay
Great Place to Stay
I totally enjoyed my stay at this property. The improved access to the Strip is an additional positive.
November 6, 2014
Rated

1.0

out of

5.0
 by
dale3car
BAD NEW OWNERS
Enjoyed staying here before it changed ownership if you stay here LOOK OUT FOR HIDDEN FEES THEY WAIT TO CHECK OUT TO REVEAL THEN TO YOU WILL NOT STAY HERE AGAIN If anyone stays do not book any TOURS THROUGH THEM NO REFUND POLICIES EVEN IF YOU GET SICK COUSIN GOT SICK LOST 200 DOLLARS COULD NOT TRANSFER TO ANOTHER FAMILY MEMBER QUALITY OF RESORT HAS GONE TO THE DOGS LOVED IT WHEN SUMMER BAY OWNED IT
November 5, 2014
Rated

5.0

out of

5.0
 by
MotoMan
Nice Resort and Great Value
Stayed here twice during a 3 week period. Once for 3 nights and once for 6 nights. Great value and a great location. I would recommend this with anyone who is tired of staying in the Las Vegas strip hotels and wants a more quite and relaxed experience while still close to all the action.
November 3, 2014
Rated

5.0

out of

5.0
 by
Law abiding citizen
Definite must stay
The resort was in close proximity to the Sands Convention center. The resort was clean and my stay was very comfortable. The staff and friendly and engaging. You would be missing out if you stay anywhere else.
November 3, 2014
Rated

5.0

out of

5.0
 by
Alan N
Oasis just a block from the Strip
The one thing that stands out is the attention to detail in everything they do. We shared a 2 bedroom unit which had everything we needed including its own laundry, which although had slightly dated decor met our every need. Everything works as it should and is organised and spotless. The free shuttle to the Casinos and Fremont Street were convenient and we used them regularly. Why stay anywhere else with this quiet oasis so close (walking distance) to the action
November 3, 2014
Rated

5.0

out of

5.0
 by
Chad GWF
The best value in Vegas
I love the comfortable rooms. The beds, couches and chairs are comfortable. The kitchen is nice. I don't like the early check-out time and the fact that late check-out requests are not available. That said, this is the best room for the price in Vegas and I will definitely stay here again, both for business and pleasure.
November 2, 2014
Rated

5.0

out of

5.0
 by
Keith4590
Great relaxing resort, close to the strip
Great location, not too far from the strip etc, plus resort had shuttles running regularly although we mostly walked. Staff very friendly, especially the young woman booking activities and trips. Full kitchen with large fridge allowed us to prepare healthy breakfast/lunch options which was nice, "Appt" was well equipped with laundry room etc, so all-in-all a geat option for a short vacation.
November 2, 2014
Rated

5.0

out of

5.0
 by
pgski
Great Resort
Even though I m a Club member this is my first stay at a Club Vacation property. The resort was outstanding. The staff very friendly and welcoming. I had a 1 bedroom villa. The villa was big, clean, beautiful. The value was outstanding. Would highly recommend this property to anyone.
November 1, 2014
Rated

5.0

out of

5.0
 by
SalisburyWebster
Great Job to a wonderful hotel team!
This place is awesome. The staff make you feel like you are valued. Each employee from the time you pull up to the property until check out are willing to assist. The property is very clean and beautiful.
October 31, 2014
Rated

5.0

out of

5.0
 by
Mike OG
Probably the best hotel to stay in Vegas
Had a lovely experience in LV at this hotel, we were greeted and checked in quickly by the front desk staff and then dropped off via shuttle to our rooms. The room was amazing (2 bedroom apartment) so spacious and clean, beds were comfy and both rooms had ample space for storage. Hotel is ideally located just off the strip (5 minutes walk) so you are close to the action but avoid all the noise and they provide free shuttle services to various points on the strip. I will certainly be staying at this hotel again when I eventually do return to Vegas, a great hotel with 5 star service!!!
October 30, 2014
Rated

5.0

out of

5.0
 by
TL68
Walking Distance to Sands Expo
Great location and service. This was a pleasant surprise as I normally stay at the big hotels.
October 28, 2014
Rated

3.0

out of

5.0
 by
ILoveTravel
Older property
Obviously the resort needs to be upgraded. As much it is maintained, old structures can't be good for vacations. Have seen few insects in the kitchen. I thought we have passed that era. The other weird thing is that right next to the balconies they have the air-conditioning units. Who is going to use the balcony with that noise next to? The staff was good, helpful. Location is good. Not right on the strip, but can't get any closer staying in a resort. Parking space is plenty. So all what I want to say, it is good to stay there, however pushing it to be upgraded. It is Vegas. With all that shine around staying in an old property is a little weird. One bedrooms have very small bedroom. Two bedrooms are very nice and spacious. It takes some time (few minutes) until hot water starts to get hot and it can get very hot. Be careful. Pool area is nice. Did not use it, not sure if it is clean.
October 27, 2014
Rated

5.0

out of

5.0
 by
Nat56
Great location
Very close to Venetian and other hotels. If we did not get to shuttle bus it was not big deal to walk to the hotel.
October 27, 2014
Rated

5.0

out of

5.0
 by
Wang_123
clean room and comfortable bed
friendly staff/clean room/comfortable bed, upgrade my room at free.
October 26, 2014
Rated

5.0

out of

5.0
 by
April65
Awesome!
We stayed in 3 different resorts while we were in Vegas this year in October. Holiday Inn was BY FAR the best! We plan to stay here next year for our whole vacation time :)
October 25, 2014
Rated

5.0

out of

5.0
 by
Pat the Cat
Great Property, would stay again
I really enjoyed staying at this property and would have stayed longer if I had realised how nice it was. Check in was easy, room was very comfortable. Great place for families. Twenty minute walk to the strip but you can catch a shuttle. The only thing I was disappointed with was the lack of information provided by the lady who books the tours - as we found out later, more details would have saved us a lot of time of time and money. I would stay again.
October 24, 2014
Rated

5.0

out of

5.0
 by
50th birthday girls
Beautifully decorated room and excellent customer service
The staff were warm and engaging both at check in as well as responding to requests for the room. The room was beautiful and clean, very comfortable for our group to relax and visit. The kitchen was fabulous and well stocked for our needs. The bathroom and vanity separate areas were perfect for a room full of women's needs. Very accessable parking and access to pool as well from the room. Love Love Love this place - want to return with my husband!
October 24, 2014
Rated

3.0

out of

5.0
 by
Porscha
Good Strip Location
We use this resort once a year. Great location, but Lobby is noisy when multiple guests are checking in at once; counter is too high for guest comfort, when employees are checking you in, had to ask the employee to repeat themselves. . Units are clean, however, couches and beds are wearing out and need to be replaced. The pool area in our section was closed the entire weekend we were there. Yes there are others available, however, we were told we would have access to a pool. Like this complex, but guest beware. They want you to buy, bad.
October 24, 2014
Rated

4.0

out of

5.0
 by
Randy76757
You ll be asked to attend Timeshare Presentation!
The resort was pretty good..there was some remodeling going on to units by us...workers started at 7 am so heard a little noise. Nice villas. They will ask you to attend 90 min. presentation to buy into their timeshares. We were there nearly 3 hrs. (our fault on that). Wasn't a very good experience as one of their folks wasn't very respectful when he saw we weren't buying anything. you don't have to attend the presentation. We won't in the future..even for their $100 cash for doing it!
October 21, 2014
Rated

5.0

out of

5.0
 by
Syl38
great location
this is close to the strip and the free shuttle service helps to easily get you around!
October 21, 2014
Rated

4.0

out of

5.0
 by
Big Len
vacation resort
excellent location to access Las Vegas and the casinos. The facility was excellent also.
October 20, 2014
Rated

5.0

out of

5.0
 by
Vegas17
overall view
It is a very well managed Resort. the units were very well kept, very clean, comfortable, quiet and peacefull. the exterior of the resort was vary well maintained and very clean. The service from the staff was very good and friendly.
October 19, 2014