Skip Navigation
English
|
|
|
|

Sign In

Book online or call: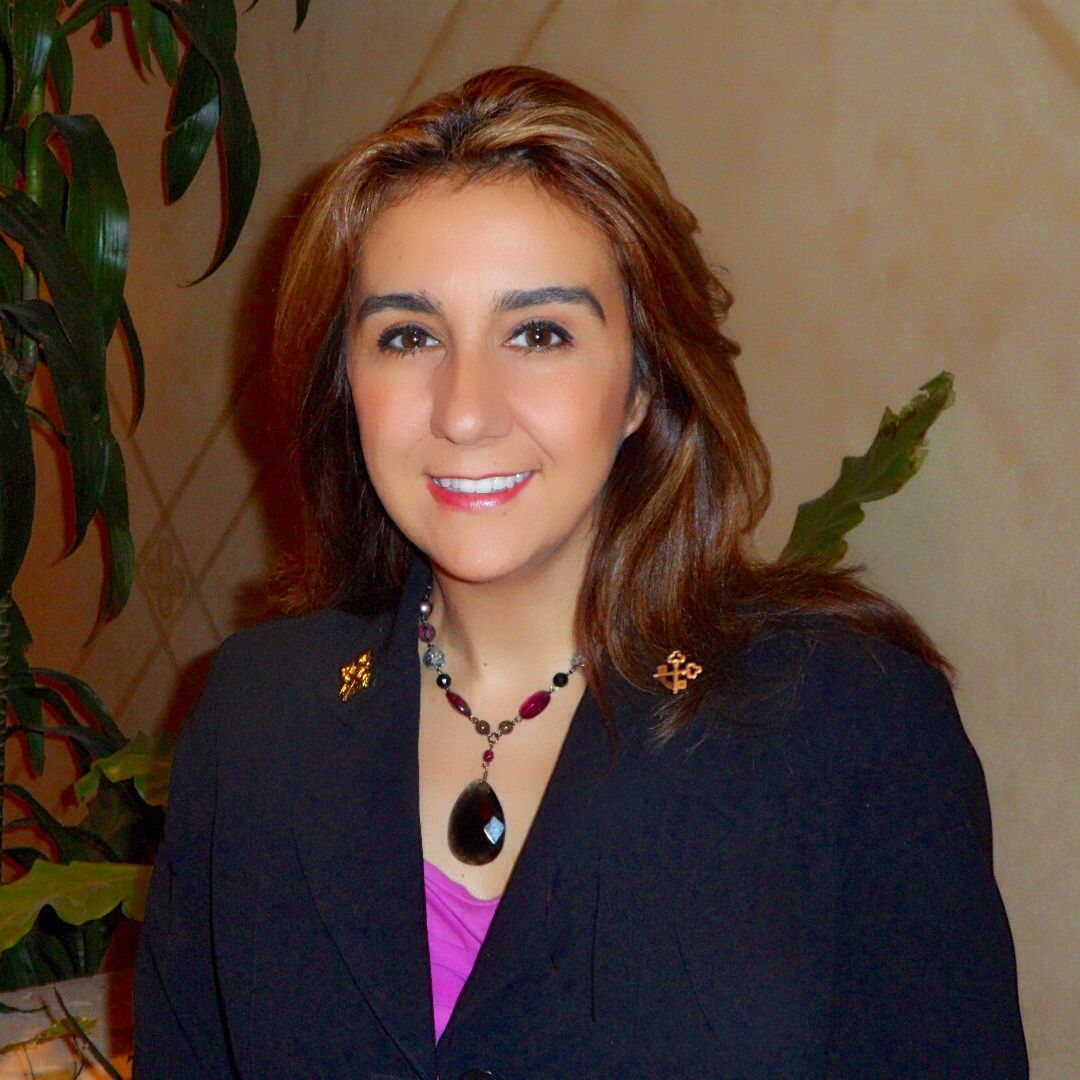 Insider Tips
LOCAL CULTURE
Exciting Surroundings
Just off the world-famous Las Vegas Strip, you can find amazing natural beauty in the Southern Nevada canyons and desert. Red Rock Canyon, Valley of Fire, and Lake Mead are among the best. And don't miss the Hoover Dam, only 35 miles south of the Strip.
THE VENETIAN DEFINES LAS VEGAS HOTELS
From gondola rides to fine dining at 19 restaurants, gaming to star studded shows, this iconic, palatial resort sets the bar for Las Vegas hotels. Stroll through the hand-painted Grand Colonnade and experience the romance of Italy on the world-famous Las Vegas strip. Browse 80 international boutiques or revive in the 134,000 square foot Canyon Ranch SpaClub® and Fitness Centre. Find every resort advantage at this Las Vegas hotel, from stunning suites to Azure Pools and bespoke spa treatments.
HOTEL HIGHLIGHTS
Restaurant & Lounges

At The Venetian, "Dining Out" doesn't mean leaving the building! Within the walls of The Venetian you will find the world's greatest and most renow...

Amenities & Services

Three renowned venues together form the ultimate destination for business and pleasure. The world's most spectacular meetings and conventions comp...
The Venetian
3355 Las Vegas Boulevard South
Las Vegas , NV , 89109
United States
Front Desk +1-702-4141000
Languages spoken by staff
English, Spanish
Pet Policy
Guide Dogs and Service Animals Only.
CHECK-IN

3:00 PM

CHECK-OUT

11:00 AM

Late Check out Available
Accessibility
Service animals allowed
Parking
Guest Reviews
Rated

4.2

out of

5

 by

208

reviewers.
Rated

5.0

out of

5.0
 by
Spider Keith from Chicago
CUSTOMER SINCE 2008!
I play poker during the major tournaments. I discovered this location in 2008 when it was known as Summer Bay Resorts. I'm always well rested staying here; the hotels are not an option with me. The condos are very nice and it's wonderful I get to cook my own HEALTHY food and avoid restaurants. A big thank you to Bernie at the desk for helping extend my stay! A big thanks for the manager, Jason, for hiring a great crew!
July 19, 2014
Rated

5.0

out of

5.0
 by
Berniece77
Best of Vegas
We needed a great vacation get away that would let us rest and let us have a safe area for grandkids. We just wish there were more places like this. !
July 18, 2014
Rated

5.0

out of

5.0
 by
M.C.
Quiet & Comfortable
This is the second time we have stayed here and we enjoyed it both times! The rooms are comfortable and clean. The pools are awesome and the hotel staff are great too. This resort offers the quiet relaxing life many seek on vacation but at the same time the Linq provides easy convenient access to the strip. We enjoyed the best of both Vegas night life and relaxing by the pool while at this resort. I highly recommend this place if there are times through out your vacation you may want to forget you are in Vegas (mornings hang overs)!
July 17, 2014
Rated

4.0

out of

5.0
 by
Biff2
Very Nice Location
Overall, great stay. Not too happy about the presentation/solicitation at the property. Attended the presentation and most of the information on file was incorrect, including my IHG Status......No worries though......Had a great time. Just an issue for IHG to handle for thier members.....Location to the strip was great....
July 17, 2014
Rated

5.0

out of

5.0
 by
Chiro1
Great facility! Very good location
Excellant! Great value!Location,location, the store on site was a plus.
July 16, 2014
Rated

5.0

out of

5.0
 by
TexasGrad83
Great vacation property
The Desert Inn is located one block from the Las Vegas strip. The room was like a luxury condominium with a full kitchen and washer and dryer. You can't beat the value when compared to properties on the strip. We will definitely return in the future!
July 16, 2014
Rated

4.0

out of

5.0
 by
Bebop57
Great Value just off the strip
nice two bedroom villas within walking distance of the strip. The Gold Mine restaurant on site is reasonable and convenient.
July 14, 2014
Rated

4.0

out of

5.0
都很好
喜欢这个套间,还有厨房,可以自己烧东西吃. 不过房间里沙发床没有想象的好,根本没法睡一个人,最后儿子不得不打地铺.建议带孩子的要慎重考虑
July 13, 2014
Rated

5.0

out of

5.0
 by
MAJ302
Desert Club
Wonderful stay , I would rather stay at this resort in Las Vegas , than a strip casino hotel . The only draw back I experienced was the mattress needed to be replaced . MJ
July 11, 2014
Rated

5.0

out of

5.0
 by
IHG1234
Great service, great value!
While not directly on the strip, we were only one block away and there were plenty of free shuttles to a variety of destinations. With 5 pools and a spacious room - complete with a full kitchen and washer/dryer - it's hard to beat the value that this resort offered. Further, every member of the staff had a great attitude. What a pleasure!
July 7, 2014
Rated

4.0

out of

5.0
 by
ECC1026
Home away from home
I love the space of the room and how it it a mini apartment from home. Additionally, I can't believe that I would come home from being on the strip and find my dirty dishes placed into the dishwasher! Excellent!
July 6, 2014
Rated

5.0

out of

5.0
 by
Kenships
Holiday Inn Club Resort
This is a surprisingly excellent hotel. Great amenities, extremely customer service oriented. I would highly recommend this to individuals and families who need a great stop over in Vegas.
July 2, 2014
Rated

5.0

out of

5.0
 by
Jeffb201
Great place to crash and get away from the strip for a bit.
I really enjoyed my stay here. We brought the entire family and were surprised by how nice this place was. the Villas were very well maintained and we were able to spread out and relax while we were there. At the same time they were just off the strip, so you could easily jump back into the action as soon as you were ready. They also provide transportation to several locations on the strip that help get you where you want to be quickly. I highly recommend and would come back.
July 1, 2014
Rated

2.0

out of

5.0
 by
lkjghfdgbsd
A Comedy of Errors
1. I called ahead of time to ensure I would not need to have the full cost of the hotel paid for upon arrival. This was a LIE as I had to wait for three hours for the rest of my party to show up and pay the "temporary charge" that was required to enter the hotel. 2. I was given not only the WRONG room keys - because the hotel cannot communicate which of their rooms had new locks installed and which had not - but also was not given ANY parking passes. Upon arriving to our room ON THE OPPOSITE SIDE OF THE PROPERTY, we realized that we could not get in and had to wait until a janitor walked by to unlock the room for us. 3. The weekend during which I stayed was the same as a massive music festival whose hours are clearly posted for anyone to read. At this hotel, nobody cared to possibly reschedule maintenance work to a time when MY ENTIRE PARTY ISN'T STILL SLEEPING. So at 10am I get coaxed out of bed to a banging on my door followed by power tools for the next twenty minutes. 4. The workers that did the lock also took the "privacy please" sign which led to us being harassed by housekeeping THREE TIMES IN THE SAME TEN MINUTES. When we say "no" we mean NO. I had to tell one employee multiple times to go away because he continued to ask if he could clean this or wash that. It was unbelievably rude and disrespectful. After asking the front desk for a new sign FOUR TIMES and never receiving one, we made one ourselves since we were clearly more competent than anyone employed there. 5. The only good thing about this place was the room which was very spacious, comfortable, and very well put together.
June 28, 2014
Rated

5.0

out of

5.0
 by
Genaro91
WAY bigger then what it looks in pictures and the BEST beds to sleep in.
Ive been to this hotel 2 times already and both times i could say i had one of the best places to stay at in Vegas. I'm looking forward to staying at the Holiday Inn Las Vegas Desert Club Resort because it provides the space, privacy, and best comfort that one can hope for.
June 28, 2014
Rated

5.0

out of

5.0
 by
Paulina N.
Great service!
Front desk was always accommodating, and everyone else was just so friendly. The hotel room was spacious! They supplied everything you could possibly need in there.
June 26, 2014
Rated

4.0

out of

5.0
 by
Roland2014
Good location
I liked the location and most of the staff were pleasant. The cleaning service was 'hit and miss'. It was sometimes difficult to connect to the WiFi, a problem which appeared to be caused by a lack of available IP addresses. The time-share sales people were far too 'pushy' for my liking. Despite the negatives, overall, it is a good resort.
June 23, 2014
Rated

5.0

out of

5.0
 by
penguin22
Great room and friendly staff
Our stay was great. The only thing you could as for is an elevator. After walking the strip all day 3 flights of stairs are not fun..It was a great stay and would do it again and we plan on it in 2015. I will however request a first floor.
June 19, 2014
Rated

3.0

out of

5.0
 by
DavfirsttimeVegas
Okay, not Holiday Inns finest
The price was good for a group stay. They allowed us to checkin early which was perfect, however, they absolutely do not do a late checkout. Rooms are like a super nice apartment - the dirty floors the other reviews mention isn't their fault, the Vegas strip turns your shoes black and it just goes with you onto the floors. On site restaurant is small so watch the time you go for crowding and the service is terrible. You have to walk (a lot), or take cabs, or wait for a shuttle that only holds 20 people and you have to have a card for it to get anywhere. All that being said, overall it was a nice place to stay with the kitchen amenities and a small store on site making it very 'homey'. You get your exercise if you stay there. It is a time share so they will try to give you the deal My biggest complaint was the pools - there are 5 of them and only 2 were open, so it was crowded! They're small to begin with so it wasn't relaxing at all. They are open 24 hrs which was awesome but beware of security watching you. I will not stay there again.
June 19, 2014
Rated

4.0

out of

5.0
 by
RobertUtah
Best Place while in Las Vegas - Hands down!
This was our first time at this Holiday Inn property and I will return. The great thing is there is not the noise and craziness of the Strip, but walk a block or two and you are on the Strip - and a great part of the Strip - The Flamingo and Ceasar's Palace. Not to mention, easy access to the new Linq. The rooms have everything. The pool areas are small, and two were under renovation. We stayed there and went to the Celine Dion concert, shopped the outlets and had a great experience.
June 18, 2014
Rated

5.0

out of

5.0
 by
kcactor
Great value and location
Superior property for a family; our suite was fantastic and the employees were great. Our only beef was that the main pool was closed, two others were under various stages of construction, and the smaller pool we went to was quite dirty. Other than that, it was a fantastic experience and I would highly recommend this resort. The location is awesome, you can see the strip, but are not on the strip.
June 18, 2014
Rated

5.0

out of

5.0
 by
Mikeh13
Very nice property, fantastic location, exceptional staff.
It's all about the guests, and you can see that as you pull in to the property. The security guard shack checking you in tells you immediately that your safety is important to them. All of the staff, maintenance, housekeeping, concierge, cashier in the marketplace were professional, friendly, welcoming, all smiles, and felt like they genuinely cared. The rooms were great and comfortable. We happened to come back to the room as housekeeping was cleaning, and let me tell you, they work hard, they thoroughly clean, and wore a smile and had a great sense of humor. Please tip these folks. Traditionally, you leave money on the pillow for them, and even if it's just a few bucks, leave something to make them feel appreciated. I know I wouldn't be smiling and cheerful cleaning up after others all day, every day. Anyway, back to the review, it was an exceptional stay, and the location was great. You are 1 block from the Linq (which is center strip), and they have a complimentary shuttle to some casinos on the strip, and even downtown throughout the day. 2 thumbs up!
June 18, 2014
Rated

5.0

out of

5.0
 by
spideyfamily
conference/vacation
I was attending a conference and the Holiday Inn Resort was just around the corner from the hotel of the convention on the strip. Room was less expensive and much bigger with a full kitchen. Some of the pools were under renovation but there were others that could be used. Other than that the property was very nice and safe.
June 17, 2014
Rated

4.0

out of

5.0
 by
copenor
Shower
Unfortunately, our shower handle would not work and we could not turn on the shower to take a bath. Because we were in a hurry when we left, we did not have time to call maintenance (kind of difficult to do when undressed and waiting to get in the shower), so had to leave without getting cleaned up. We liked the property and will definitely return!
June 14, 2014
Rated

3.0

out of

5.0
 by
aperez92
Bell staff needs costumer service training
Valet and Bell staff were rude. As I drove up the resort looked nice. They have a guard Shack as you drive up. The Valet / Bellman greats you as if you don't belong there. The since I had drive 5 hours to get there I needed to use the restroom so I spotted at the end of the drive to the side. An African American bellman informs me I can't stop there. I informed him that I needed to use the restroom very badly and he replied that I would be alrught and I needed to move my car. Inside the ladies were very pleasant and helpful. Our room faced the pool. While I was on the balcony enjoying a cigar I noticed one of the Bell staff looking over the pool fence at a couple of young women that were sitting at the edge of the pool. Ayer about 10 minutes his friends joined him. They then asked the women if they would like to hear some music. They said that they would. They then put music on and tried to continue the conversion. They women then left the pool area. An older woman was closer to the Bell staff and requested them to leave the radio station on. They changed the station and left as if she was not talking to them. We had a one bedroom suite. It was really nice. Everything looked outstanding inside the room. I was very pleased with everything. The only thing I didn't like was how slow the refrigerator made ice.
June 13, 2014
Rated

5.0

out of

5.0
 by
zbutch
A great place to stay and work or play
The resort is conveniently located just off the Las Vegas strip with controlled entry for added security. The staff was friendly and helpful adding to a pleasurable stay. The apartment had all the amenities to make it feel like home. I would definitely stay here again.
June 10, 2014
Rated

5.0

out of

5.0
 by
trevorman04
Everything first rate
We had a nine year old and didn't want to stay in a casino. This was a perfect place. Close to the strip, great rooms with everything you need, and nice pools. All services were great. Did not us the shuttle. Two pools were closed, but not a problem. Would definitely stay again.
June 8, 2014
Rated

5.0

out of

5.0
 by
DillonSD
Great hotel
Great hotel with comfortable beds. Rooms were their own apartment/condo. Only one bathroom and it was connected to the master suite. With a few people, more than enough space.
June 5, 2014
Rated

4.0

out of

5.0
 by
Russell1957
Quiet place off the strip
Nice place to relax. Facilities are clean and up to date. Great restaurant for breakfast. Grilling is fun.
June 4, 2014
Rated

4.0

out of

5.0
 by
dutchie70
good place to stay
we spent 3 night in the hotel and we had a 2 bedroom villa and it was really a beautiful place to stay inside because the temperature outside was too hot during daytime. Don't go for diner in the Gold mine as it is really a mine with not very fresh people around trying to sing; the breakfast portions are okay but not completely as shown on the menu. If you expect a waffle with everything on it part is missing. Basically a good place to stay as in Las Vegas there a (too) many places for good food. Room Tip: it is quiet and that is something in Las Vegas
June 2, 2014