Skip Navigation
English
|
|
|
|

Sign In

Book online or call: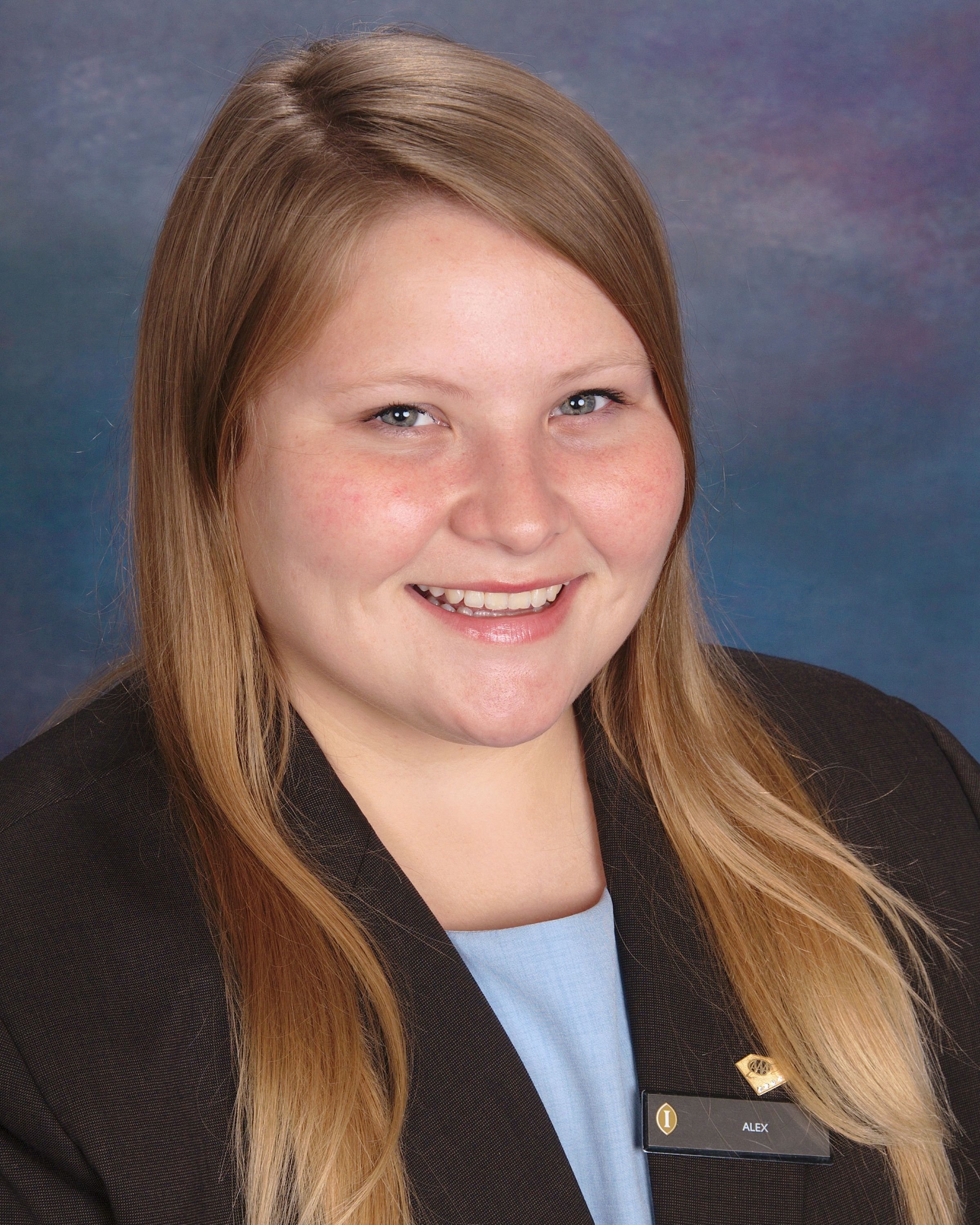 Insider Tips
LOCAL CULTURE
PACKING
Pack cool, comfortable clothing in natural fibers and some light wraps for the evenings. Lightweight clothing, bathing suits, sunscreen, sunglasses and hats are a must for outdoor activities.
CASUAL, CONTEMPORARY ELEGANCE OVERLOOKING TAMPA BAY
Experience sweeping views of the city and bay area from the rooftop pool and spacious suites at this contemporary Tampa hotel. We are ideally located for guests to explore local attractions, including the 1926 classic Tampa Theatre or historic Ybor City. Enjoy world class shopping in Hyde Park or have a day of fun at Lowry Park Zoo or the Florida Aquarium. For cultural to coastal experiences, visit the Salvador Dali Museum, Chihuly Gallery or stunning sunsets at Clearwater Beach.
HOTEL HIGHLIGHTS
Restaurant & Lounges

Shulas Steak House is open for breakfast, lunch and dinner. Themed after the 1972 Miami Dolphins' "Perfect Season" - the only team in NFL history ...

Amenities & Services

Precor machines with personal flat-screen TVs offer state-of-the-art workouts in the fitness centre. You'll also enjoy 24-hour access and a top-flo...

SPECIAL PACKAGES

There's always something special happening at an InterContinental hotel. Whether you are looking for a fun-filled getaway or a place to host your n...
Tampa
4860 West Kennedy Boulevard
Tampa , FL , 33609
United States
Front Desk +1-813-2864400
Languages spoken by staff
Arabic, German, English, Spanish, French, Hindi, Portuguese, Slovak, Serbian
Pet Policy
Only service animals allowed. Charges
CHECK-IN

3:00 PM

CHECK-OUT

12:00 PM

Late Check out Available
Accessibility
Service animals allowed
12 Room(s) with Accessibility Standards
Parking
Guest Reviews
Rated

3.6

out of

5

 by

221

reviewers.
Rated

4.0

out of

5.0
 by
Berksman
Good service tired room
We arrived here after a flight from London Gatwick. Hotel very convenient for Tampa International. Young lady on front desk very welcoming and helpful. But overall the hotel and our room was looking very tired and the whole place could do with a refurbishment. We had hoped to eat next door in the Bahama Breeze but unfortunately it was US Mother's Day and the place was heaving. Instead ordered a Pizza from a local firm recommended by the young lady on reception,it was delivered to our room within 20 minutes and was excellent. Next morning the breakfast was excellent and the elderly lady looking after the breakfast bar worked hard to ensure all food was fresh and hot. We would stay here again but the hotel would be much better with a refurbishment.
May 20, 2013
Rated

5.0

out of

5.0
 by
dolphin1556
Great Customer Service
Staff very accommodating and got us into our room very early in the day. Piper who was working at the front desk was super nice and friendly. Stayed there 1 night pre cruise and found it very relaxing and clean. Great shuttle service provided for $10 per person each way and it was on time and well worth the money. Breakfast selection was good for a hotel breakfast always stocked and very clean. Bahama Breeze restaurant next door was great for dinner within walking distance. Would stay there again.
May 13, 2013
Rated

2.0

out of

5.0
 by
Colorado25
Forgot my jacket and they couldn't find it.
The hotel was fine. However, I forgot my jacket when we left and called the same day and was asked to call the next day and house keeping would bring it down to the desk. Called the next day and they sent housekeeping up to check and there was no jacket. I'd have been happier with our stay if they would return lost items.
May 11, 2013
Rated

5.0

out of

5.0
 by
STP1
Clean room, friendly service
The room at the Rocky Point Island Holiday Inn Express was great and the staff did an excellent job by making sure we had everything we needed to make us feel at home. The breakfast was delicious, one of the best complimentary breakfasts we have ever had. All combined, our stay was very pleasant.
May 11, 2013
Rated

5.0

out of

5.0
 by
BobbyS
Spring Break Vacation
This hotel was quiet, clean and comfortable. It is in a good location in the Tampa area accessible to many tourist attractions in the area. This was a family vacation and we enjoyed ourselves.
April 28, 2013
Rated

5.0

out of

5.0
 by
BEM428
OUTSTANDING FRONT COUNTER ASSISTANCE
BEDS WERE CLEAN AND COMFORTABLE. BREAKFAST WAS FAST AND HOT. THE WOMAN THAT SET UP EATING AREA AND FOOD DISPLAY WAS SO EFFICIENT. WE WOULD DEFINITELY STAY HERE AGAIN.
April 20, 2013
Rated

4.0

out of

5.0
 by
Rickardo13
Every thing went well.
We have used Holiday Inn facilities for years and found this one to be very good. It was our second time to stay here.
April 13, 2013
Rated

2.0

out of

5.0
 by
Saywat
Not as Advertised
I stayed at this hotel as it was close to the TPA and stated that it offered shuttle service. Unfortunately the shuttle service did not start until 0500 which is not adequate for a 0600 flight. When I mentioned to the staff at the front desk that the shuttle service would not get to the airport in time to catch my flight they where indifferent. The difference in price between this property and others was lost in cab fare.
April 12, 2013
Rated

5.0

out of

5.0
 by
Reggie66
Friendly Staff and Comfortable Accomodations
My first impresseion was of friendly, helpful staff at check-in. They were polite and welcoming. My room was very spacious and comfortable. I appreciated the refrigerator and microwave in my room. I slept very well all 6 nights as the bed was comfortable and the hotel was quiet. Each morning I was greeted with a smile by a very kind grandmotherly type who ran the breakfast station. The hotel also had "breakfast to go" bags set up for anyone in a rush, which I appreciated on the 2 mornings I was running late for meetings. I would definitely stay at the Rocky Point Island Holiday Inn Express again next time I am in Tampa!
April 12, 2013
Rated

2.0

out of

5.0
 by
Gerry76
Lacked Quality Customer Service
Room changed without being told until I checked in. The excuse...I was above a smoking room..... I found a letter to the person who it was reserved for and my guess, they complained and I got stuck with her room. Then I'm next to guests who were loud and rude until 1:00 am. Then I'm charged an additional $10 for what? I was there only 1 night. I will not be staying at any Holiday Inn Express in Tampa anytime soon. Normally my experiences have been awesome, but not this one.
April 9, 2013
Rated

1.0

out of

5.0
 by
Kathee
Terrible and would not recommend
I would not recommend this hotel as it is not up to the Holiday Inn standards. It is not clean and the view is not what the picture portrays. The staff are not competent and could not give me directions to their property. In addition, billing information was incorrect and two,different staff members gave us inaccurate information. We were very dissatisfied and would not ever stay there again.
April 9, 2013
Rated

4.0

out of

5.0
 by
IlliniMass
Noisy high school and not requested room
We had stayed here a week before and found it pleasant so made reservation for this stay with a request to have Bay view room on fourth floor. When we checked in we were assigned to third floor with high schoolers all around us. Had to call front desk which did quiet them somewhat.
March 28, 2013
Rated

3.0

out of

5.0
 by
saljam
Disappointing visit
Wednesday, March 13-we had a reservation made through my Priority Club acct. When we got to our room the a/c wasn't working and the room was extremely warm and muggy. When a call was placed to the front desk, all the gentleman kept saying was that they were sold out and there were no more rooms. My husband finally got the a/c working but it took well into the AM till the room was comfortable. In the past there always was a letter welcoming us and a few snacks-none this time. There also was only a bottle of shampoo and no conditioner or lotion. I know these are minimal things but definitely didn't make us feel like we were Priority Club members :/
March 25, 2013
Rated

4.0

out of

5.0
 by
Bones2
Great location and staff is wonderful
My one and only complaint would be the bed~ Horribly hard so hard me and my new husband (this was our honeymoon) could not sleep in the bed. If I hadn't booked the room for 2 nights we would have checked out Sat morning! Other than that all was wonderful Staff and cleanliness of hotel is 5 stars~Value well kind of pricey in my opinion. Pool is very small and not many chairs tables available.
March 25, 2013
Rated

5.0

out of

5.0
 by
db0510
Excellent, as always
My room was perfect, the staff was efficient, the breakfast was good, with clean tables and plenty of selections. Couldn't ask for better! Thank you, too, for the snack bag! It's always a welcome treat for a weary traveler!
March 24, 2013
Rated

3.0

out of

5.0
 by
larrye
problem areas
There was construction going on and nothing was stated when reservations were made. My phone and clock in the room was unplugged I had no coffee bags in my room for the coffee machine
March 24, 2013
Rated

2.0

out of

5.0
 by
lucy10981
Poor service and accomodations.
The room was not update for quite some time. Counters tops chipped, soap holder in shower severely chipped and flakey very gross. Carpet was ripped at bathroom door way, could have been a tripping hazzard. Personal was not as friendly as another place I stayed while in Florida. Dinning area to small for the amount of people that were staying on hotel. Tight quarters. Pool looked dirty. Stayed at Holiday Expresses before and had great experiences, however this time did not meet up to my standards. Cooperate should investigate and make upgrades asap.
March 22, 2013
Rated

5.0

out of

5.0
 by
Allanb
Nice facilities and location
I've stay at this location anytime I'm in the area. Is close to my clients and restaurants.
March 21, 2013
Rated

2.0

out of

5.0
 by
jwstevens01
OK hotel in a nice spot
This place is really in the middle of no-where. The choices for dinner are very limited. You have to drive EVERYWHERE. The hotel is OK. A/C was very noisy, and the hotel seemed very worn. Elevators looked like freight elevators (very beat up), and the check in staff took phone call after phone call, without even acknowledging the line of customers standing at the desk. Check-in took over 10 minutes (and I had reservations!). Every single piece of gym equipment in the fitness center was broken or unusable. The whole place is just a little frayed at the seams, and not really up to the level you would expect.
March 18, 2013
Rated

5.0

out of

5.0
 by
DrRon
Nice facility, excellent staff
The facility is located in an nice area of Tampa. Views from the hotel on one side are nice and include water (Tampa Bay?), followed by the Bay to Gulf Highway followed by Downtown buildings. On the other side views include the parking lot, etc. Breakfast is the very typical Holiday inn Express breakfast -- with a pancake making machine. In my opinion, the breakfasts at virtually all HI Express would be improved dramatically if hotels were allowed to purchase breakfast items from local vendors rather than Holiday Inn standard, but if you like the Holiday inn standard breakfast, you'll like this one. The person who prepares it is nice and she keeps the area clean. Hotel puts out cookies some evenings, but relatively few and they don't last long. While they are good, don't expect to get any if you are out for the day and evening. Welcome gift for platinum Priority Club members is most inadequate... a very small snack and very small bottle of water per stay. Facility is clean and in good condition. Staff is nice and helpful. You'll probably get advertisement under your room door from one or more local pizza places many nights. Just throw it away unread. Value of room is dependent upon how much one pays for it. Since I'm not allowed to mention how much I paid for the room night and I'm required to answer the "Value" question I'm answering the "Value" question "Average" assuming some people will get a low rate (thus an excellent value) and some will get a high rate (thus a low value). Book on the internet not through the front desk. Internet offers much better rates. Ron
March 15, 2013
Rated

1.0

out of

5.0
 by
NeededShotsAfterWeLeft
I AM AN AVID FAN OF HOLIDAY INN HOTELS
HOWEVER, THIS ONE IS BEYOND AWFUL. SEE ATTACHED PICTURES FOR SLIMY STICKY SUBSTANCE ALL OVER THE WALL AND STICKY CRUD ALL OVER THE PHONE AND HAIR OTHER THAN MINE OR MY GIRLFRIEND'S IN A SUPPOSEDLY CLEAN BATHROOM. AFTER CONTACTING HOTEL STAFF AND REQUESTING A NEW ROOM WE WERE TOLD "WE'RE FULL SIR!" NO RECLEAN EITHER. EVEN THE BREAKFAST BUFFET WAS BROKEN. TWO TRIPS DOWN AND ONE TIME THERE WAS NO COFFEE AND THE SECOND TIME THERE WAS ONLY DECAF AND IT WAS COLD. THE HEATED POOL WAS NOT SO HEATED, IN FACT IT MAY BE REFRIGERATED. MAYBE THE PERSON IN CHARGE OF THE POOL WAS IN CHARGE OF THE COFFEE.
March 14, 2013
Rated

3.0

out of

5.0
 by
RackmanDD
working vacation
stayed on 2nd floor, could hear room next door, talking on phone, coughing and watching TV. Walls must be paper thin. I stay ave 90 nites on road.
March 12, 2013
Rated

5.0

out of

5.0
 by
BobC1174
Holiday Inn Express
The room at the Tampa Holiday Inn Express was clean and a very nice facility.
March 11, 2013
Rated

5.0

out of

5.0
 by
Charsturtle
Great value Cruise package
Stayed for for one night pre cruise leaving from Tampa. Great value, included room, transport to and from the port and free parking for the week of the cruise, The transport was witing for us when we got off the ship, no waiting! Good restaurant within walking distance from the hotel, I would highly recommend this package, great value for the money,
March 11, 2013
Rated

1.0

out of

5.0
 by
Zenvoip
Not a good night sleep
I am really surprise I have many night at Holiday Inn's in my live time of travel. This was the worst that I have had 25 years. The room it self was clean, but the noise was believable, with slamming doors people yelling in the hallways, ice maker was running all night.
March 9, 2013
Rated

4.0

out of

5.0
 by
Bob4377
Overall nice hotel but isolated
We stayed here 5 nights while attending a Music Festival at Whiskey Joe's Grill and Bar about 1/2 mile away.. We had one of the Junior Suites and the room was clean. It was a very cool weekend so we didn't use the pool area. The free breakfast was very average. Biscuits and gravy everyday and some egg option as a second choice. Also bagels, english muffins and various breads. Cereal also available. They also had a pancake machine, push a button and out come 2 pancakes. A number of restaurants advertise food delivery, but we didn't try this. Bahama Breeze Restaurant next door, but no other choices in the area except for other hotel restaurants. Hotels on Rocky Point Drive are kind of isolated from other businesses so you are going to have to drive for restaurant choices. It would be nice if they would move our festival to St Pete Beach or Clearwater Beach so we wouldn't be so isolated.
March 9, 2013
Rated

4.0

out of

5.0
 by
iflyrc5
Nice room with friendly staff and great location to the airport
Nice place with great location close to the airport. Excellent breakfast.
March 9, 2013
Rated

4.0

out of

5.0
 by
Pikake
Great Stay
We had a great stay at the HI. The staff was very helpful and accommodating. The restaurant next door had great food.
March 6, 2013
Rated

4.0

out of

5.0
 by
Moser
Comfortable bed and good service
We had another enjoyable night at this hotel. A little rushed, as we did not arrive until early evening, but we were picked up at the airport after dropping off the hire car and transported back to the airport early the next morning. A comfortable bed, a good breakfast...what more could you ask for.
March 6, 2013
Rated

3.0

out of

5.0
 by
Hanket
Unexpected Disappointment
This is our first negative experience in 4 years as a member of Priority Club. We stayed 3 nights and I filled out a hotel supplied rating report noting the same information as below. ***** Location Close to downtown (Tampa hockey rink) & Dunedin (Blue Jay Baseball Training Camp) & Clearwater Beach (sightseeing). Good restaurant nearby ***** Front Desk Staff Very pleasant and helpful throughout the stay. ***** Breakfast and the woman who provided the service Always refreshed food items and kept the food area clean * Housekeeping / Room cleanliness On arrival, found an Ereader under the wheeled foot stool indicating the room was not vacuumed after the last client In the morning we found an iron but no ironing board and the hair dryer did not work (NB: These issues were remedied by the person at the Front Desk, who notified Maintenance & Housekeeping and we found an ironing board and newly installed hair dryer after we had breakfast) During the first day, we were in and out of the room and only found it made up at about 3:00 pm. Dusting and carpet cleaning were not part of the work done. Only on our last night did we notice the room appeared to have been vacuumed. * Recreation Facilities We spent the first full day at the hotel pool. The pool bottom was visibly dirty and I did not stay in after noting same. The two treadmills were not working throughout the stay (signs thereon indicated they needed maintenance). Suggestion: The location is great. I was pleased with the room rate but also would have been willing to pay up to $10 to $20 more per night for improved housekeeping and recreational facility maintenance. I trust this information is received well and if in the area will book this hotel again with the hope the short comings I noted have been attended to.
March 4, 2013