Skip Navigation
English
|
|
|
|

Sign In

Book online or call: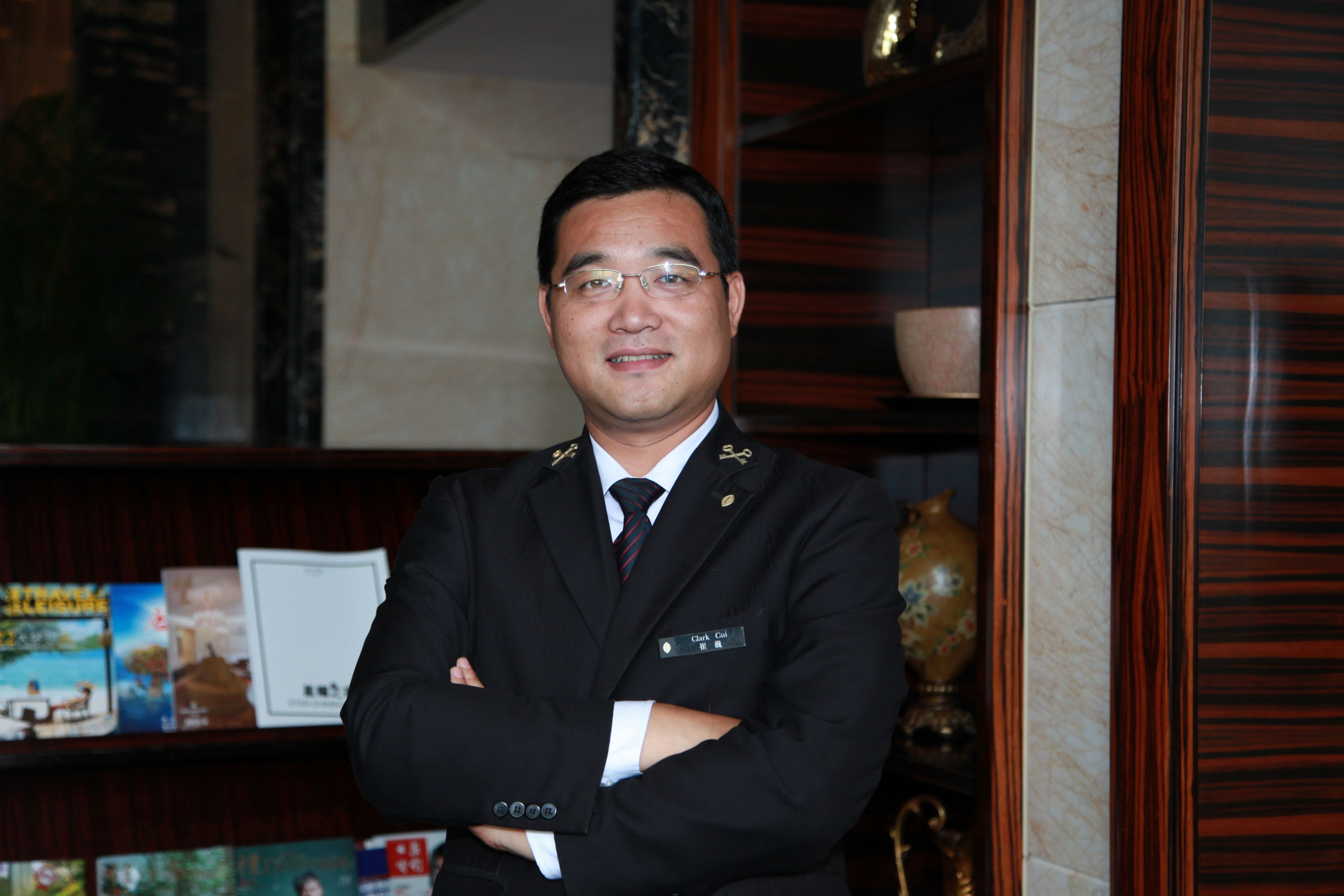 CONCIERGE GUIDE
Clark Cui
Chief Concierge 86031557833337
Welcome To Tangshan
A very warm welcome to the InterContinental Tangshan. My concierge team and I are honoured to be at your service. We are ready to attend your every and we look forward to sharing our knowledge about the unique culture and traditions of Tangshan.
We provide the following service: luggage service,luggage storage,Taxi service, Hotel limousine service,Run Errands,Postal Service,Information Consult,Travel Service,Tickets Service, Restaurant Reservation, umbrella Loan,Wheelchair Lease
MORNING

Get a deep breath in the morning, Tangshan Seismic Memorial and Da Zhao Park is just a stroll from the hotel, the hotel leads you to explore this rejuvenated city just by walking around. After, you may enjoy a freshly brewed morning coffee in Phoenix All Day Dining restaurant or have a full breakfast to make your day energetic!

AFTERNOON

You can spend your whole leisurely afternoon sight-seeing around the South Lake of Tangshan. You will feel it indeed worthwhile to see. It enjoys an advantageous geographical location and an elegant environment. Green trees embrace the lake in their arms and water lily spread over the water from one side to another. It is a natural "oxygen bar " and a wonderland .Then you can visit Park of Tangshan Earthquake Ruins, Kailuan National Mining Park and China Tourism Culture Expro Park to experience multidimensional Tangshan

EVENING

After dinner, you could walk to the Tangshan Earthquake Monument square near our hotel. The Square is one the best places to experience. Additional, attractions include the Wanda International Theatre, Super Star KTV and the bar street for evening entertainment. The theatre is equipped with an IMAX screen; while the so-called "KTV" singing entertainment is a popular form of nightlife in China.
LOCAL CULTURE

Local weather is dry, please preserve moisturized.

Tangshan, located at the feet of Yanshan Mountain's southern slope, is based on its rich history with early forms of habitation starting from 45,000 years ago. In recent history, the tragic earthquake, which hit the city on July 28, 1976, stands for the heroic struggle to rebuild the city to a new industry center by the people of Tangshan. Besides, Tangshan preserved not only the majestic East Qin Tombs to visit, but also the "shadow puppet", a traditional art and hand craft to enrich culture life of the city.




DID YOU KNOW ?

Tangshan

Tangshan, located at the bottom of Yanshan Moutain's southen slope, is based on rich history with early forms fo habition starting some 45,000 years ago. In recent history the tragic earthquake which hit the city on July 28,1976 stands for the heroic struggle to rebuild the city to a new industry centre by the people of Tangshan. Beside the majetic East Qing Tombs to visit, one of the main tourist attraction is the cultre of shadow puppet building, a traditional art and craft handed from generation to generation and enriching the city's life




Eastern Qing Tombs

Eastern Qing Tombs, a sacred burial ground near Beijing, is one of the two tomb areas devoted to hte emperors, empresses and imperial concubines of the Qing Dynasty, the last fedual empire in China. The Eastern Qing Tombs, which is among the finest, best-preserved and largest of the extant tomb complexes in China, is located along Changrui Moutain in the west of Malanyu Town, Zunhua Country, Hebei Province. Along the south side of Changrui Moutain, the tombs of five emperors, four empresses, five imperial concubines, and one princess are arrayed based on the traditioanal concept of placing the most senior and most distinguished inthe centre.




Shadow Play

Shadow puppetry originated during the Han Dynasty when one of the concubines of Emperor Wu of Han died from illness . The emperor was devasted, and he summoned his court officers to bring his beloved back to life .The officer made a shape of the concubine using donkey leather. Her joints were animated using11 separate pieces of the leather, and adorned with painted clothes. Using an oil lamp they made her shadow move, bringing her back to life, Shadow theatre became quite popular as early as the Song Dynasty when holidays were marked by the presentation of many shadow plays.




WHAT TO PACK

The local weather is relatively dry, please preserve moisture. 城市比较干燥,请注意保湿。

Tangshan is located belong BoHai Bay, rain and snow are usually seen in this city. Umbrellas are available in Concierge.



Tangshan
No.11 Wenhua Road, Tangshan

Tangshan

,

063000

China, People's Republic Of

Front Desk

+86-315-5783333