Skip Navigation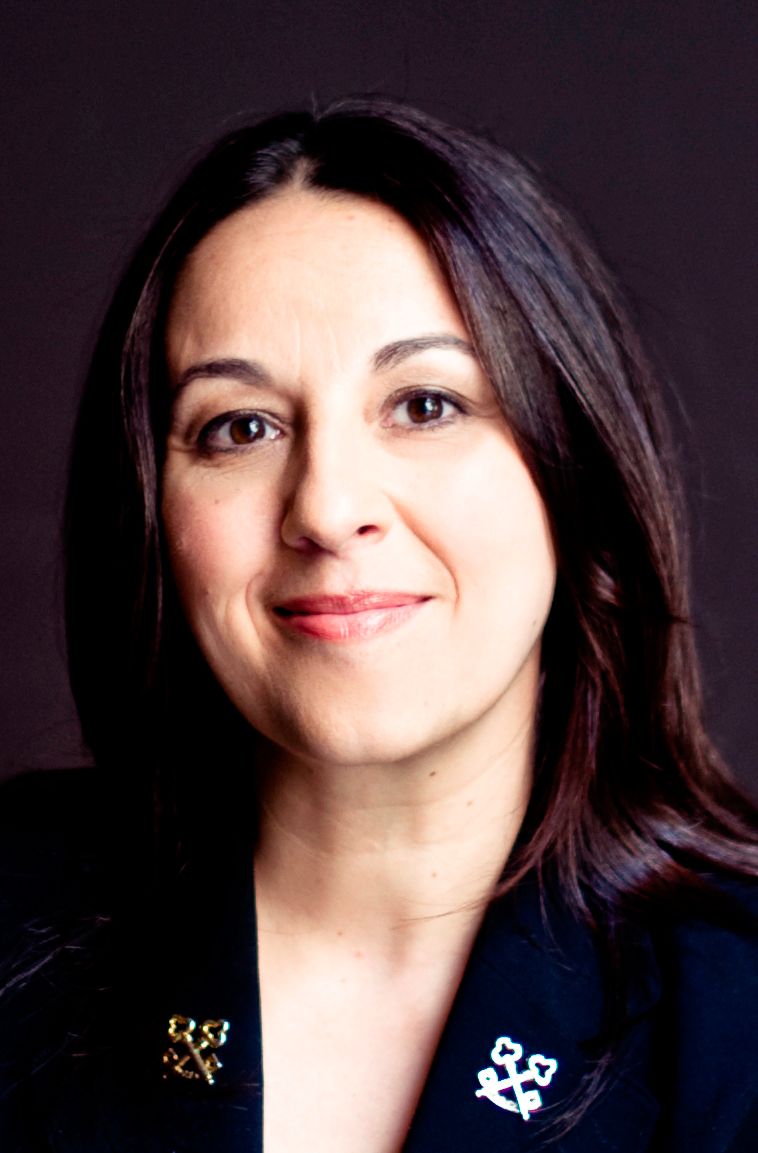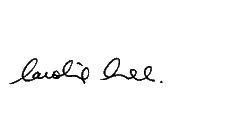 Insider Tips
LOCAL CULTURE
Weekend Transit
On Saturdays and Sundays a family of 2 Adults and 4 Children (under the age of 19) can enjoy unlimited 1 day travel for a $10. Pcik up a Family day pass at any subway stations.
LUXURY HOTEL WITH BOUTIQUE CHARACTER ON TORONTO'S FASHION MILE
Luxury Toronto hotel in the exclusive downtown Yorkville neighbourhood. Steps away from high-end restaurants, boutiques and art galleries, as well as the University of Toronto and major museums such as the Royal Ontario Museum. Superior facilities include an award-winning restaurant, Signatures; exclusive and newly renovated vodka bar, Proof; a fabulous outdoor patio, SkyLounge; and 7,000 square feet of recently renovated meeting venues that boast natural light and pillar free space.
HOTEL HIGHLIGHTS
Restaurant & Lounges

Signatures leaves a lasting impression with global fusion cuisine while the Skylounge takes patio dining to new heights. PROOF Bar is Toronto's pla...

Amenities & Services

The 8th-floor fitness centre features Life Fitness equipment, free weights, a sauna and an indoor pool. Massages are available by appointment in pr...

SPECIAL PACKAGES

There's always something special happening at an InterContinental hotel. Whether you are looking for a fun-filled getaway or a place to host your n...
InterContinental Toronto Yorkville
220 Bloor Street West

Toronto

,

ON

,

M5S 1T8

Canada

Front Desk

+1-416-9605200
Languages spoken by staff
Arabic, German, Greek, English, Spanish, French, Hindi, Hungarian, Italian, Korean, Punjabi, Polish, Portuguese, Russian, Tagalog, Turkish, Chinese
Pet Policy
Pets allowed, subject to conditions set by the hotel. Extra charge will apply for deep cleaning.
Pet Deposit $50.00 per stay
Pet Fee $25.00 per night
CHECK-IN

3:00 PM

CHECK-OUT

12:00 PM

Late Check out Available
Accessibility
Service animals allowed
6 Room(s) with Accessibility Standards
Parking
Guest Reviews
Rated

3.8

out of

5

 by

726

reviewers.
Rated

5.0

out of

5.0
 by
mmf3
Great location, good rooms, great service.
This hotel was located in the heart of downtown, close to shopping and entertainment. The rooms were well appointed but on the small side. Overall it was a great stay. We will stay there again.
November 17, 2014
Rated

5.0

out of

5.0
 by
SteveP2
Exceptional Amenities
Loved the Ethernet internet connection, which is more reliable and secure than a wireless internet connection. Not many hotels offer Ethernet connections anymore. Pool was large enough to swim laps for exercise, rather than simply wading. Also loved the daily provision of free copies of the Toronto Star. Many hotels are only providing free copies of national papers, such as the Globe and Mail in Canada or USA Today in US, rather than local newspapers.
November 15, 2014
Rated

3.0

out of

5.0
 by
The Shark
VERY COMFORTABLE BED
My husband and I were in Toronto because he was having a medical procedure done. Stayed 2 nights. When I made the reservation, I explained that my husband has an elevator phobia and requested a room on the lowest floor because we would be using the stairs. Upon check-in, our room was on the 7th floor. The woman at the check-in said that she had no rooms on a lower level. She was nice about it, but firm. As well as an elevator-phobia, my husband has type 2 diabetes and bad legs but we used the stairs to get to the 7th floor. Later that afternoon, I went back to the check-in and there was a man there (who may have been a supervisor) and I asked him if we could at least be moved to a lower floor the next day, and he said that he could move us right then, and he moved us to the 2nd floor. That made the rest of our stay much easier. Loved the room. The king-size bed was so comfortable I hated to get out of it in the morning. Loved the location of the hotel. I probably would not go back there with my husband in case the same scenario happens again, but would stay there in an instant if I went to Toronto with some other ladies to go shopping.
November 15, 2014
Rated

5.0

out of

5.0
Value for money hotel in downtown
Good location, close to the main downtown locations like Younge Street, Eaton Center etc are just 5-10 minutes walk. Plenty of nearby eating joints, if one wants to try out. Starbucks just outside the Hotel (actually within the hotel) satiates your early morning craving. So overall, if you get a reasonable rate its a decent place to stay though not the top of the charts.
November 14, 2014
Rated

4.0

out of

5.0
 by
Rose1976
Poor wifi
Stayed at the Holiday Inn after my son ended up in hospital in Toronto. Had stayed there two years ago and had a positive experience then. This year I found it so frustrating not to be able to connect to the wifi. If I did connect I would be cut off. I contacted the front desk and they gave me a different code to connect but it did make any difference. The staff were nice. I also found that when I asked at the front desk for a wine glass I had to wait 40 minutes for the housekeeper to bring it. My previous stay I was allowed to just go to the restaurant and get one but this time I was told I had to wait for the housekeeper to bring it.
November 13, 2014
Rated

5.0

out of

5.0
 by
missa36
great customer service and comfortable room
The staff at this hotel were great! We arrived earlier than expected and we were able to check in early with no hesitation. The room was clean and comfortable.The only problem with our stay was that there was only a few cable channels available and you can no longer order movies to watch. The next day we ended up stuck in toronto until the evening and the hotel held our luggage for us until our ride showed up so we could walk around and do some shopping. Overall great experience
November 13, 2014
Rated

4.0

out of

5.0
Comfortable bed, quiet hotel
Enjoyed our stay. Definitely stay here again. The staff were very helpful. Excellent location.
November 12, 2014
Rated

4.0

out of

5.0
 by
Professor78
Excellent and friendly service
I thought the service from the staff was excellent. Unfortunately a few mistakes were made with my bill (as does happen at any hotel at times) but they were quick to correct it. All in all I was pleased with my stay
November 12, 2014
Rated

4.0

out of

5.0
 by
Gudni
Very acceptable stay
I have nothing to add to my former review. Thank you for your hospitality.
November 12, 2014
Rated

5.0

out of

5.0
 by
KLM!
Quick easy check-in, nicely upgraded room
Front desk staff were very welcoming, walked right up and was checked in within minutes. Room was upgraded to a King Executive on upper floor level, nice and quiet throughout the corridors. Bathrooms are not especially generous on space, but I'm not there to live in it. Bell/Concierge and Guest Room Attendants did an excellent job. Hotel is close to everything that I do whilst in Toronto, easy walking distance to all places that I visit, with subway right down the street. Did not visit on-property bar or restaurant this trip, but have during past visits, always found the staff friendly and the food/cocktails decent and reasonably priced. I've stayed at other IHG properties in downtown Toronto, but this one is my go-to place where I'm most comfortable.
November 11, 2014
Rated

4.0

out of

5.0
 by
Gorf
Conveniently located
Close to restaurants and shopping. Modern, efficient rooms that are great for short business trips.
November 10, 2014
Rated

4.0

out of

5.0
 by
kb2019
Friendly Staff
Our stay was short, only one night, but the staff and service was excellent. Our first stay in downtown required directions to attractions and they were quick to help out. Overall a great experience!
November 9, 2014
Rated

5.0

out of

5.0
 by
HDOT
Great hotel, Great location, Great Staff!!
After years of trying to find the right hotel to stay in during visits to Toronto, I finally found the Holiday Inn Downtown Centre. This was my fourth or fifth time staying there, and I have had a great experience each time. The staff is awesome. They are friendly, welcoming and very helpful. Our power went out in our room during the last stay due to too many hair dryers going at the same time. One of the cleaning staff (I wish I had got her name because she was really great) called maintenance for us and they were up in no time to fix it. The hotel is close enough to everything but far enough from the craziness. There is a subway stop right outside so that you can get to your destination conveniently. The mall is close, and there are tons of great restaurants close by. (Also having the Shoppers Drug Mart handy has come in real handy as well.) The rooms are spotless, and the price cannot be beat. Thank you Holiday Inn!!!!!
November 7, 2014
Rated

1.0

out of

5.0
 by
styzcp
Filthy Bathroom!! Disgusting!
Worst of all the bathroom was DISGUSTING. There was a PILE OF HAIR in the bin and the floor and shower were streaked with it. I was also missing several towels and has no face cloths in my room and only half the toiletries. I complained THREE TIMES before it was adequately cleaned. The cleaning lady first told me it was "too difficult". I asked to change rooms and they refused. When, on the third time, someone actually did an OK job of cleaning the floor I found out, to my horror, that while cleaning my face (I wear glasses which I had taken off so couldn't see until it was on my face) that the towels I had been using were covered in male razor clippings!!!!!!!!!!!!!!!!!!!!!!! How can a hotel have such horrifying cleanliness standards and then do NOTHING when they get complaints???!!!!!!! Never have I been in such a disgusting environment. I will never go to this hotel again and I am now wary of all holiday inns.
November 7, 2014
Rated

5.0

out of

5.0
 by
kyracleo
Staff
Your staff are very friendly!! Every time we saw your staff in either the elevator, or the lobby or wherever in the hotel, they were very cheerful and extremely friendly. They really made out stay extra special.
November 6, 2014
Rated

5.0

out of

5.0
 by
Chippy D
Great staff
Front desk representative was so great. He went out of his way to accommodate our requests and the porter was quick to bring us special requests. With the great location here you can't go wrong!
November 6, 2014
Rated

5.0

out of

5.0
 by
IMBAK
Holiday Inn for Business
Great hotel in a great location. Rooms are on the smaller side, but are otherwise very clean and comfortable.
November 5, 2014
Rated

1.0

out of

5.0
 by
jeanniebabe
Take Ear Plugs with you.
My sister-in-law and I booked a room at the Holiday Inn because of an early appointment the next day at Toronto General. We checked-in about 3:00 p.m. the day before. Went shopping down Yonge St. and had a nice dinner out. We had to be up by 6:45 a.m. in order to get ready and have breakfast before leaving for the hospital. We retired at about 10:30 p.m. We got little or no sleep the whole night! It sounded as if there was construction going on down below on the street -- then it turned in to the sound of a large motor. I thought we were sleeping on top of the laundry dryer or something. We had reserved a standard two-bed room because of the fact that we would be checking out early. The room was clean. It was small and poorly laid out. There was just a narrow path between the wall and the bottom of the beds. There was a desk/counter the whole width of the window from wall too wall -- we could not even get the drapes open and could barely look down at the street below. We mentioned the loud noise problem to the desk clerk the next morning on the way to breakfast -- she asked if we had complained about it the night before and we said no -- we weren't about to bother someone in the middle of the night and have them come to our room. J and M.J.
November 4, 2014
Rated

5.0

out of

5.0
 by
Hospitality Professional
Excellent stay and a great location
This is what I remember Holiday Inn to be. From the moment you walk in to be greeted with a smile. Any request is obliged, issues resolved to your satisfaction. Excellent location, great service, great location. If you are in Toronto I highly recommend this hotel. Food and beverage outlets are magnificent; great service, quality food and awesome presentation. Oh, did I mention value; both hotel and meals are well positioned in price.
November 3, 2014
Rated

4.0

out of

5.0
 by
JD101
great location.
I have stayed at this property multiple times and this last time was disappointing. I had called earlier in the day for a late checkout because of very early medical appointments and would be back at the hotel for around 9am. I asked for a late checkout and was gladly extended till 2pm. I got a knock on my door at 12:30 waking me up from housekeeping asking " When are you checking out ". No polite tone to her voice at all. I told her 2pm and wasnt even acknowleged she just walked away. I would have thought there would have been better communication between the front desk and cleaning staff. The other issue I had was that we waited all evening for a call in our room to find out that the phone didn't physically work. Only found out when we were calling to ask for a late checkout.
November 3, 2014
Rated

1.0

out of

5.0
 by
Goodby shaving kit
An unhappyexperience
I am a platinum member. I went to the gym to exercise and 2 of the machines were broken( they were also broken 4 weeks ago. I got up in the morning to have a coffee and read the paper- oops no paper and no pot in the manine so no coffee. worst I stay at hotel 4 weeks ago and left my shaving kit behind. I called and housekeeping had it a reassured me I could get it when I returned. Checked at check in and was reassured they would find it and I could get it in the morning. AM came and all I got was it's not here. I rate this hotel the lowest of any of the chain hotels I have ever stayed in.
November 3, 2014
Rated

5.0

out of

5.0
 by
Orangefeline
Always Enjoy my Stay Here!
What's not to like? Clean, quiet room. Walking distance to great shopping, restaurants, subway, and Yonge St.. Breakfast buffet is always a favorite of mine--great value, and they always include a coffee to go. I enjoyed the pub/bar facing Carlton St on this trip -had a couple of Draft, saw the game on the flat screen, and watched the world go by outside. Terrific stay as always....
November 3, 2014
Rated

4.0

out of

5.0
 by
prairiegirl2
Very comfortable but service somewhat lacking
Overall, I would recommend this hotel. The staff was very friendly and accommodating, and the location is excellent. I stayed a full week and was comfortable; however, there were a few issues: first, information provided in the room says that a Globe and Mail will be delivered daily to your room. This is not true. Second, the WiFi connection was sometimes very slow. Third, my final bill was slightly higher than I was told it would be, and I don't know why, but I can't be bothered to haggle over a small difference. Finally, the check-out process was very confusing for me. A receipt was delivered under my door, but I didn't see any indication on it whether I needed to check out in person or not, so since I had time, I did. I asked about the extra charge on my bill but it was not explained to my satisfaction so I just decided not to waste any more time on it.
November 3, 2014
Rated

4.0

out of

5.0
 by
Timbit99
Small single rooms
I have stayed at this hotel many times and it is in a very convenient location for downtown Toronto and close to the subway which allows you to get just about anywhere. The rooms I have stayed in have all been clean and appear to be recently renovated. The only thing I don't like about the hotel are the single bedded rooms. It doesn't matter what floor you are on, they all appear to be the same. Small rooms as the King bed takes up most of the space, very small windows and therefore a fairly dark room. The one chair in the room is pushed against a wall and is very low to the ground. The desk is a corner desk, that blocks easy access to the window, which is in the same corner. If you are using the hotel to sleep and use the washroom, then the room is fine, although on the dark side. If there are 2 people in the room, it will be a tight fit. The washroom is well laid out. I would stay here again, but might book a 2 bedded room, just to get more space and more windows.
November 3, 2014
Rated

2.0

out of

5.0
 by
maqs
Mediocre experience at the Holiday inn Town Centre
The Holiday Inn Downtown has a good location and I manged to book it for a night as I could not add a day to my previously company booked stay at another Holiday inn in the area . I found the Hotel badly needing refurbishment . The decor of the lobby was bland and uninviting . The furnishing of the floor area was outdated .The Room furnishing was also pretty bland and the room size was adequate. The hotel bathroom was small and did not have a bath. The color scheme and choice of material of the room really didn't do to much to provide an inviting and welcoming feeling to the guest. .The towels were very thin and the size was small. Staff were generally courteous and helped out with a late check out request . I was told I was enrolled into the Holiday Rewards /points program but no reference was given. I actually prefer the Holiday In Express which had an equally good location and the room was larger , the bathroom was bigger and had a bath and the decor was welcoming
November 2, 2014
Rated

5.0

out of

5.0
 by
Sampa
Great deal
The hotel is in the downtown. While the lobby is a bit dated, my room was lovely though not big. The bed was very comfortable. The breakfast buffet is very good. Poor gym facilities.
November 1, 2014
Rated

3.0

out of

5.0
 by
Tag551
OK in a pinch
Chose this hotel for its proximity to my destination. That part worked out very well - 1 minute walk to the subway and 10 minutes to the party! I forgot to bring my driving directions with me and couldn't find the place. Tried going through 411 but the directory couldn't find a working number, after two tries. Finally got help from someone on the street. Parking is quite inadequate. Bar staff was attentive, genial and dinner enjoyable.
October 29, 2014
Rated

3.0

out of

5.0
 by
mira6roses
Great room
We stay in this hotel for 2 nightS during our honeymoon trip. The room was great : king size bed, big shower et lightful bathroom. The room was calm. But, the staff doesn't speak french (i thought that Canada has 2 official languages : english and french). In spite of this, we have spent a good stay in this hotel
October 28, 2014
Rated

5.0

out of

5.0
 by
Sunshine35
Love this Holiday Inn
Excellent customer service, rooms are very clean, restaurant staff amazing!!
October 28, 2014
Rated

5.0

out of

5.0
 by
A ANTHONY
Excelente hotel y ubicación
Excelente hotel, buenas atenciones, cómodo, a tres esquinas de Jonge y Dundas Square, excelente ubicación, cerca del Mall Eaton Centre, facilidad de transporte, pasa el tranvía por la Carlton Street, en mi próximo viaje a Toronto me quedaré en ese hotel.
October 27, 2014