Skip Navigation
English
|
|
|
|

Sign In

Book online or call: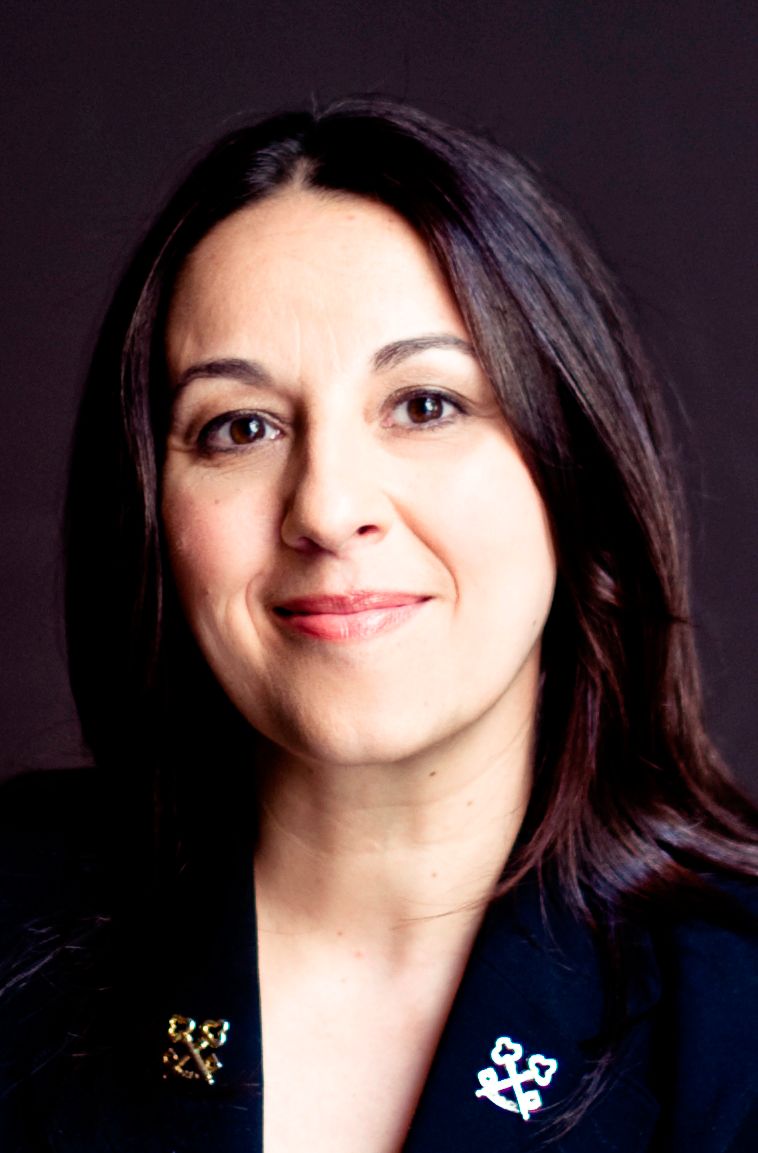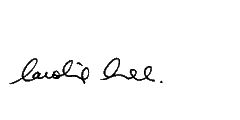 Insider Tips
LOCAL CULTURE
Weekend Transit
On Saturdays and Sundays a family of 2 Adults and 4 Children (under the age of 19) can enjoy unlimited 1 day travel for a $10. Pcik up a Family day pass at any subway stations.
LUXURY HOTEL WITH BOUTIQUE CHARACTER ON TORONTO'S FASHION MILE
Luxury Toronto hotel in the exclusive downtown Yorkville neighbourhood. Steps away from high-end restaurants, boutiques and art galleries, as well as the University of Toronto and major museums such as the Royal Ontario Museum. Superior facilities include an award-winning restaurant, Signatures; exclusive and newly renovated vodka bar, Proof; a fabulous outdoor patio, SkyLounge; and 7,000 square feet of recently renovated meeting venues that boast natural light and pillar free space.
HOTEL HIGHLIGHTS
Restaurant & Lounges

Signatures leaves a lasting impression with global fusion cuisine while the Skylounge takes patio dining to new heights. PROOF Bar is Toronto's pla...

Amenities & Services

The 8th-floor fitness centre features Life Fitness equipment, free weights, a sauna and an indoor pool. Massages are available by appointment in pr...

SPECIAL PACKAGES

There's always something special happening at an InterContinental hotel. Whether you are looking for a fun-filled getaway or a place to host your n...
Toronto Yorkville
220 Bloor Street West
Toronto , ON , M5S 1T8
Canada
Front Desk +1-416-9605200
Languages spoken by staff
Arabic, German, Greek, English, Spanish, French, Hindi, Hungarian, Italian, Korean, Punjabi, Polish, Portuguese, Russian, Tagalog, Turkish, Chinese
Pet Policy
Pets allowed, subject to conditions set by the hotel. Extra charge will apply for deep cleaning.
Pet Deposit $50.00 per stay
Pet Fee $25.00 per night
CHECK-IN

3:00 PM

CHECK-OUT

12:00 PM

Late Check out Available
Accessibility
Service animals allowed
6 Room(s) with Accessibility Standards
Parking
Guest Reviews
Rated

3.8

out of

5

 by

578

reviewers.
Rated

4.0

out of

5.0
 by
Misterx
Nice hotel but a couple of problems
Stayed for three nights, to attend the Indy Car race. No problems at all with the staff or the rooms, albeit the bathroom was small and had mirrors at 45 degrees in the corner which meant your reflection moved in the opposite direction when you used it which was a bit disconcerting! Bedroom was on 23rd floor. When I arrived only two of the four elevators were working, and one stopped intermittently, so there was a delay getting to the room. I later overheard another guest complaining to reception that he had waited 15 minutes at floor 10 before deciding to walk down as the elevators all went straight past. I thought he had a hard time but he was lucky - at 04:20am on my first night the fire alarm sounded and I had the pleasure of walking down 23 flights of stairs. Fortunately it was a false alarm and after 10 minutes and six fire trucks later we were allowed back inside. Didn't use any dining facilities, so can't comment. Hotel position is central and easy to get cabs from.
July 25, 2014
Rated

5.0

out of

5.0
 by
Shariclea
Great service - great location
I was so impressed with how the staff were attentive to my needs and how they went above and beyond in terms of customer service to ensure that this would not be my last stay at their hotel. Thank you Carla and Jenny!!! Your service as well as any of the other staff that I encountered was truly to be complemented.
July 24, 2014
Rated

4.0

out of

5.0
 by
Ideaguy
Great Downtown Hotel Experience
Very nice well appointed cost effective hotel. Good value for the money. I look forward to visiting again in the future when i return to Toronto.
July 23, 2014
Rated

3.0

out of

5.0
 by
pk500
Nice facility, mediocre services
The location of this property is very convenient, and the facility is clean and modern. But the rooms are very small. Fine for business, but not family-friendly at all. This is a busy hotel with fairly thin walls, so you're going to hear your neighbor partying down the hall. My biggest complaint is infrastructure. Two of the four elevators were broken repeatedly during my three-night stay, which created long lines for elevator service. Very inconvenient for a high-rise hotel. The wi-fi service also is deplorable. An almost unusable signal. I felt like I was using Internet on a 9600 baud modem in 1994. I think you can do better than this property in Toronto for the money.
July 23, 2014
Rated

1.0

out of

5.0
 by
SailorFairy
Terrible
For the amount that I paid for a night for my sister and I to attend Katy Perry wasn't worth the stay! The staff wasn't very welcoming, they were rude! Pop machine ate our money and they wouldn't give the money back. Can hear everything from every room around, door closing, toilets, showers. I wouldn't stay or recommend this hotel to anyone!
July 23, 2014
Rated

4.0

out of

5.0
 by
Cliffy16
Staff rocks!
The hotel is located perfectly - close to all the great downtown shops and restaurants...and the subway! The facility was clean and comfortable but what clinched it for us was the staff. The employees at this Holiday Inn hit it out of the park! From the front desk to housekeeping and the spa folks who worked their appointments at the last minute to accommodate us, all were fantastic. Thank you for making my daughter's Grade 8 graduation trip to TO so memorable!
July 22, 2014
Rated

5.0

out of

5.0
 by
DiploQueen
Conveniently Located
We had never been to Toronto so we weren't certain what we were getting. Holiday Inn was, as promised, right downtown between 2 subway stops and a tram right in front. Daily bus passes got us everywhere we wanted to go. Hotel was clean and comfortable. Paid hotel parking was next door and elevator accessible. We'll stay there again.
July 22, 2014
Rated

5.0

out of

5.0
 by
nelln
Centrally located and next door to old Maple Leaf Garden
I stayed here for a quick trip to Toronto to visit the Hockey Hall of Fame. I wasn't sure how I was going to get to the hotel from the Pearson airport. I took the Toronto Airport Express which dropped me off at the Eaton (Delta) Chelsea and walked about 5 minutes to the hotel. Hotel has a nice lobby, concierge and check in area. AH-Mazing staff. I was checked-in by Nellie. He was very professional, courteous and extremely helpful. He ended our interaction with a big smile to send me on my way. After an overnight flight and a 1.5hr commute from the airport going thru traffic, it was nice to start off my day with that smile. The rooms are small. I got a room with two double beds and there was maybe a 2-3 feet from the foot of the the beds to the wall. On the 19th floor the view was great, even if it was just other high-rise buildings. But honestly, I didn't mind the size. I was barely in my room during my trip. I was only there to drop off my shopping items, pick up a sweater and sleep. My only real complaint about the room is the doors slam close. It would make it even better if they could maybe get those soft close doors that wouldn't slam. The bathroom looks like it was recently remodeled. No tub. The only place to put your toiletries in the shower that was higher than your waist was a small soap dish. And really, all you could fit was a bar of soap and 2-3 small travel sized bottles. The beds were comfortable. Each bed had four pillows, with two types of pillows: two firm pillows and two fluffy, or soft, pillows. Wi-Fi password is supplied to you at check in and I found the connection fast. The hotel is very close to the subway station on College (Carlton turns into College St at Yonge St)
July 22, 2014
Rated

4.0

out of

5.0
 by
4885
Room was very small. Kept losing WI-Fi everyday.
We had a hard time moving around in room because it was so small. All employees were very nice. Starbucks real close. We have a good time.
July 21, 2014
Rated

5.0

out of

5.0
 by
EM31
GREAT location
We have a room on the 6th floor (with the pool, great for our kids) and a great view of the CN tower! Would definitely stay here again! Close enough to walk to attractions and food close by!
July 21, 2014
Rated

2.0

out of

5.0
 by
Possumlodge3
No Parking
As an IHG Gold Elite member I truly did not expect to be told upon my arrival to the parking area that it was full....when I pushed the assistance button and said I was a guest about to check in I was told the lot was full...go next door and park in the public parking. This lot was not a secure lot...and I had to walk through an alley to get to the hotel...then walked into the wrong building because of poor signage! When I complained at check in the desk clerk attempted to find me a parking spot inside...which miraculously was available...I declined as I was not walking back through that alley to move my car...for which I had already paid to park! You really need to improve your customer service skills!!! When a guest arrives there should be adequate parking for them where they do not have to walk through your back alley to access the hotel...This hotel while convenient to where I was going, is also quite dated in appearance....you should be working hard to keep your guests happy, not drive them away...which is what you have done to me.
July 21, 2014
Rated

4.0

out of

5.0
 by
JNLL
Excellent Location
During my vacation this time i stayed in 04 different Holiday Inn Hotels in different cities. I must say the location of this hotel was no doubt the best. Everything was in close proximity shopping, restaurants, cafes, subway station, Street Car (Tram) stop, Supermarkets, 24 Hr Pharmacy, Hop-on-Hop-off bus stop, all this convenience made our stay very easy and comfortable. The rooms even though had two queen beds was very compact and not spacious enough for movement within the room. The room needs improvement especially the closet, the bathroom did not have a tub and so was small. I would like to stay again in this hotel.
July 20, 2014
Rated

5.0

out of

5.0
 by
Hotwheels
Great Service and Accessibility
This hotel was very Wheelchair Accessibility. Room was very spacey. Employees were very helpful and accommodating. will stay here in the future.
July 20, 2014
Rated

3.0

out of

5.0
 by
Excaliburbully
Holiday Inn downtown TO
The hotel is older needs upgrades eg A/C shower stall food very expensive
July 20, 2014
Rated

4.0

out of

5.0
 by
holiday23
good stay rough exit
room was clean and tidy, although bathroom door did not lock. room cleaned before check out and items removed from fridge?
July 19, 2014
Rated

5.0

out of

5.0
 by
QCMama
Helpful staff
I got to the hotel early in the morning (around 7:30AM). There was no room available for an early check in, but the staff took our luggage so we could go out and enjoy the day. They let me use the bathroom (locked so that only clients with a key card could enter) so I could change clothes Staff was always courteous and polite, asking how our day was and smiling. They even helped us opening a juice bottle we weren't able to open Room was cleaned on a daily basis, The hotel is located close to the bus terminal, next to a Shoppers drug mart opened 24h, a Tim Horton and a Subway station
July 19, 2014
Rated

5.0

out of

5.0
 by
Cab Sec
Gooday!
This was my first visit to Toronto. It is a beautiful city. The hotel staff were very friendly and accommodated our every need. We were upgraded to a King Bed on request at check in even though I had been told on the phone there were none available. The beds were fine, I'm just use to a sleep number so did not sleep well. We have rooms booked and blocked for our daughters wedding in Sept 14 at an IHG hotel. We will continue to use IHG hotels in our travels
July 16, 2014
Rated

5.0

out of

5.0
 by
The M&M
Friendly staff and great service !
Wonderful stay at your Holiday Inn Hotel ! Will return ! The staff was very friendly helpful making our stay more enjoyable ! Thanks to all
July 16, 2014
Rated

4.0

out of

5.0
 by
Old Maddog
Best Hotel
All of the staff was top of the line... Everybody went out of their way to be friendly and talk for a bit. And they were sincere! My room was comfortable and quiet. My thanks to everybody
July 16, 2014
Rated

4.0

out of

5.0
 by
SILVERLAB
Enjoyable stay
I found the staff extremely helpful in dealing with a late arrival and ensuring we got to our room quickly. They respected the fact that my wife was a late sleeper and went out of their way to help us with directions to anything or places without hesitation. Your staff are to be commended for their superior service if the W on Lexington Avenue in New York were half as good I might have enjoyed my stay there.
July 15, 2014
Rated

3.0

out of

5.0
 by
mqmatt
Slooooow elevators!
Great location and a room that was nice and clean enough. However the corridors are very claustrophobic and the elevators are the slowest in history! Also I'm not sure why there is a need to change the wifi password every Monday, it's rather inconvenient!
July 15, 2014
Rated

5.0

out of

5.0
 by
Judy 101
5 Day Stay in Toronto
Great experience from the moment that I arrived. Staff were friendly and knowledgeable. Great location.
July 14, 2014
Rated

4.0

out of

5.0
 by
amart7
Good service
During my stay at the Holiday Inn Downtown, the hotel staff were very efficient, knowledgeable, and provided a good service.
July 13, 2014
Rated

4.0

out of

5.0
 by
JimTraveler
Excelleant Staff
The hotel was what I expected for a downtown hotel in a major city. What set this hotel apart from many others where I've stay was the staff. The people staffing the front desk, restaurant, bar and housekeeping were all top notch professionals. They were always friendly and helpful.
July 13, 2014
Rated

5.0

out of

5.0
 by
Texas2A2
Exceptional staff.
The location - GREAT The staff - Fabulous Food - Very good Temperature in halls, elevator, lobby - TOO HOT
July 13, 2014
Rated

4.0

out of

5.0
 by
MayTech
Lions Convention
Every thing was very well except the rooms were a little too small. Had a hard time getting the luggage moved around in the room but was manageable.
July 13, 2014
Rated

3.0

out of

5.0
 by
PCC Mike
Comfortable Bed but Tiny room
The room was the smallest I've stayed at in a long time. It was very difficult for 2 people to move about the room at the same time. The room was clean but, it had a sizeable burn in the carpet that was very apparent in fromt of the bathroom door. All the doors squeeked and banged loudly when trying to close. The room looked old and stuck in the 1960's in it's apperance. The whole property needs a facelift to be brought up to date and the room size needs to be enlarged.
July 11, 2014
Rated

5.0

out of

5.0
 by
Denise599
Quiet, comfortable room and great location
The hotel is beautiful, the room quiet and comfortable and the staff friendly and efficient. Even on 18th floor, air conditioning was good. Elevators are large and all of them work!
July 11, 2014
Rated

3.0

out of

5.0
 by
JohnnyGD
Adequate
I found this hotel simply adequate. Cleanliness was less than expected
July 10, 2014
Rated

5.0

out of

5.0
 by
Yavuz
Best location
I enjoyed much to stay in Holiday Inn downtown hotel, where has best location and great beds. Moreover it has very reasonable price and service. Everywhere in walking distance and easy to reach to metro systems. Therefore, I suggest strongly to choose to the visitors to Toronto coming first time. Thanks for your hospitality.
July 7, 2014