Skip Navigation
English
|
|
|
|

Sign In

Book online or call: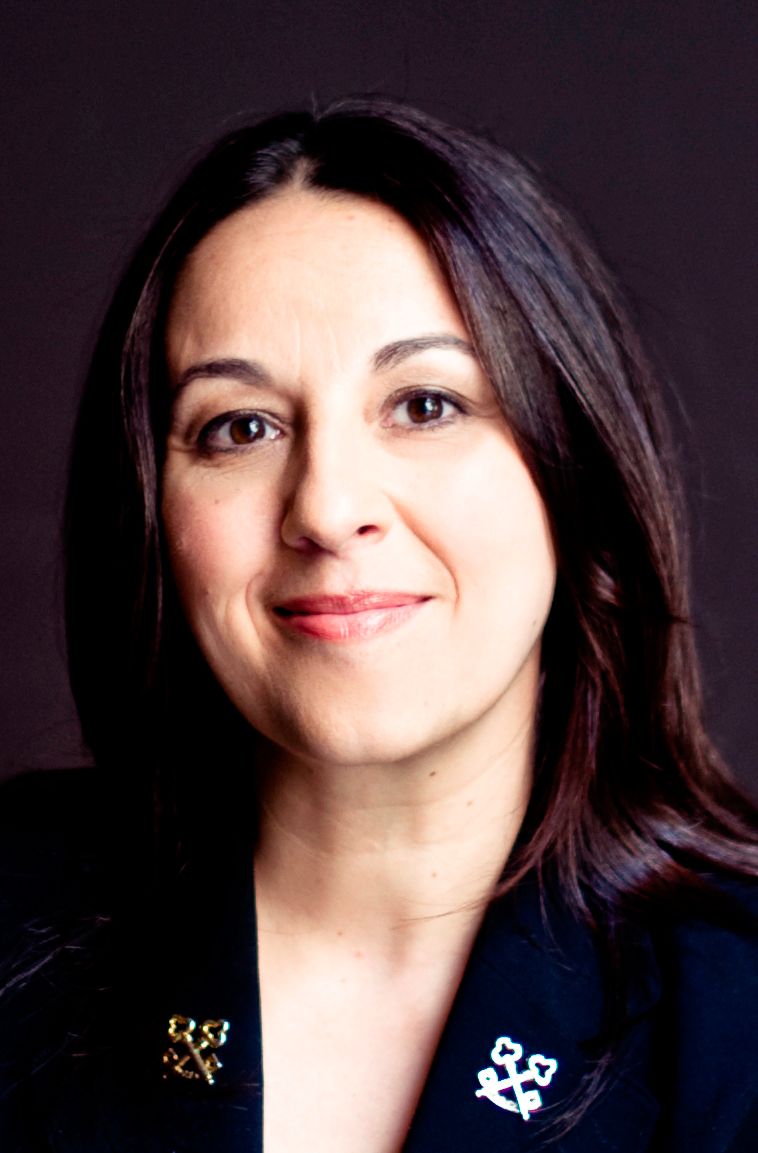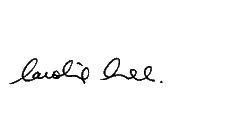 Insider Tips
LOCAL CULTURE
Weekend Transit
On Saturdays and Sundays a family of 2 Adults and 4 Children (under the age of 19) can enjoy unlimited 1 day travel for a $10. Pcik up a Family day pass at any subway stations.
LUXURY HOTEL WITH BOUTIQUE CHARACTER ON TORONTO'S FASHION MILE
Luxury Toronto hotel in the exclusive downtown Yorkville neighbourhood. Steps away from high-end restaurants, boutiques and art galleries, as well as the University of Toronto and major museums such as the Royal Ontario Museum. Superior facilities include an award-winning restaurant, Signatures; exclusive and newly renovated vodka bar, Proof; a fabulous outdoor patio, SkyLounge; and 7,000 square feet of recently renovated meeting venues that boast natural light and pillar free space.
HOTEL HIGHLIGHTS
Restaurant & Lounges

Signatures leaves a lasting impression with global fusion cuisine while the Skylounge takes patio dining to new heights. PROOF Bar is Toronto's pla...

Amenities & Services

The 8th-floor fitness centre features Life Fitness equipment, free weights, a sauna and an indoor pool. Massages are available by appointment in pr...

SPECIAL PACKAGES

There's always something special happening at an InterContinental hotel. Whether you are looking for a fun-filled getaway or a place to host your n...
InterContinental Toronto Yorkville
220 Bloor Street West

Toronto

,

ON

,

M5S 1T8

Canada

Front Desk

+1-416-9605200
Languages spoken by staff
Arabic, German, Greek, English, Spanish, French, Hindi, Hungarian, Italian, Korean, Punjabi, Polish, Portuguese, Russian, Tagalog, Turkish, Chinese
Pet Policy
Pets allowed, subject to conditions set by the hotel. Extra charge will apply for deep cleaning.
Pet Deposit $50.00 per stay
Pet Fee $25.00 per night
CHECK-IN

3:00 PM

CHECK-OUT

12:00 PM

Late Check out Available
Accessibility
Service animals allowed
6 Room(s) with Accessibility Standards
Parking
Guest Reviews
Rated

3.9

out of

5

 by

377

reviewers.
Rated

3.0

out of

5.0
 by
Vlinn
No variety of food for bread fast and no curtain on the bath tub
There is no curtain on the bathtub. Breakfast has no variety. Wifi is extremely slow on 11th floor.
August 31, 2014
Rated

5.0

out of

5.0
 by
Ade246
Superb staff and a great stay!
This was one of ten hotels my family stayed at during a 3.5 week tour of the Canadian east coast and New York. I have been a Platinum PCR member for a number of years and had built up over 500,000 points to use – this holiday was a great opportunity to use most of them. I always say that my welcome is the most important part of a stay at any hotel – if this is good then it really sets the mood for the rest of the stay. We returned to this hotel for a two night reward stay slightly earlier than the 3pm advertised check-in – no problem, room ready. No problem to a late check-out. As requested when we checked out two weeks earlier, a top floor CN Tower (courtyard) view room was kindly made available. I cannot speak highly enough about the service here. An excellent welcome and the hotel really came into its own when, on our second night, at about 10pm, the toilet flush broke. The reception staff could not do enough to help us. Although it could not be fixed until after our check out they provided us with access to a working toilet in another room (too small to sleep the four of us). An unfortunate event outside everyone's control but superb customer service to make the remainder of our stay comfortable. When we were going down to breakfast the following morning we bumped into housekeeping when coming out of our room and they even mentioned how sorry they were it had happened - word had certainly travelled brilliantly internally. A specific thank you to the person on reception who really excelled! I would definitely recommend this hotel – well done HIX Toronto!
August 31, 2014
Rated

5.0

out of

5.0
 by
Ade246
Poor start, but excellent recovery
This was one of ten hotels my family stayed at during a 3.5 week tour of the Canadian east coast and New York. I have been a Platinum PCR member for a number of years and had built up over 500,000 points to use – this holiday was a great opportunity to use most of them. I arrived at the hotel for a one night reward stay at 1630hrs after a 15.5 hour journey from England with wife and two children. I was told that the room was not ready even though check-in advertised as 1500hrs – not a good start. However I asked for a late check-out the following morning and this was happily given. After waiting for 20 minutes in reception the room was released and the rest of the stay was excellent. Car park was definitely a good one, easily accessible from the hotel reception. The reception staff were very good and even provided us with refreshments while we waited for the room. On request, they also recommended a restaurant close by that proved to be a hit for the whole family. The hotel, for a HIX, was better than those in the UK, having a good sized room for us with two queen beds therein on the top floor (16th). Breakfast was satisfactory, with something for each of my family members to set them up for the day. On check-out I noted that we were back there in two weeks and asked for a 16th floor room with a CN Tower view – given the excellent service we enjoyed throughout the stay (following the check-in issue) I felt confident they would not disappoint – and they did not (see later review). Although the start was not great, I would definitely recommend this hotel.
August 31, 2014
Rated

5.0

out of

5.0
 by
Henny50
A relaxing visit
My husband and I recently had to travel to Toronto to drop off two of our three children to University. We stayed at the Lombard Street, Holiday Inn Express. We found the staff and service to be excellent. The only complaint we had was that the mattress on our Queen size bed sloped towards the middle. This may have been only in that particular room, and would therefore not be indicative of the quality and mattresses in other rooms. This would certainly not dissuade us from returning the next time. Overall, we would deem our stay as excellent!!
August 29, 2014
Rated

3.0

out of

5.0
 by
joeofsunlife
Holiday Inn Express Toronto
Good value. A little off the beaten track but a short walk to many attractions
August 29, 2014
Rated

4.0

out of

5.0
 by
Ellcey
Good value and great service
We enjoyed our stay. The hotel is close to transit - streetcar and subway. The staff provided excellent service. The breakfast area is quite spacious and offers great selection - even better it's included in the daily room rate. All in all, a nice affordable hotel in downtown Toronto. However, please be aware there is no pool nor is there a fitness centre.
August 28, 2014
Rated

4.0

out of

5.0
 by
jw59
Convenient Location and comfortable stay
This Hotel was conveniently located for us to be able to easily walk to the Air Canada Centre and the St. Lawrence Market. The staff were very friendly, efficient and helpful. Our rooms were clean and the beds were comfy. Breakfast buffet had a wonderful selection of hot and cold foods. I will certainly use this Hotel again for future trips to downtown Toronto.
August 27, 2014
Rated

4.0

out of

5.0
 by
Joynt77
Great Stay.
Hello My sister, aunt and I went down to Toronto to see Joyce Meyer. We had a great stay at your hotel and was easy to find. Your staff was really frendly and very accomodating. My sister and I who are always cold asked for some extra blankets. The front desk staff was very nice and gave us two right away. One of the two blankets was full of holes :(. Thank you, Catherine
August 26, 2014
Rated

4.0

out of

5.0
 by
Nopera09
One night in Toronto
We usually spend one night at the InterContinental hotel next to CN Tower in Toronto on our way back home. This year the InterCon was fully booked so we booked one night at the HIEX Toronto Downtown based on the location. The stay was ok, we had two rooms with interconnecting doors. We were not able to take our breakfast as the breakfast room was full, but there were plenty of places where we could get a breakfast. We are satisfied with the one night stay as the area is very central with walking distance to shopping and entertainment areas. No complaints!
August 26, 2014
Rated

5.0

out of

5.0
 by
philcfc1905
YYZ Trip August 16 to 21 2014
Had a great time staying at the Holiday Inn Express Lombard Street. Very friendly and helpful staff. Close to some good local bars and restaurants. The only down side is if you get to and from YYZ by the airport to downtown coach, the stops are a good10 min walk from the hotel. I would highly recommend this hotel.
August 25, 2014
Rated

5.0

out of

5.0
 by
Davax
Good value hotel
I stay at this hotel often because it is well located downtown, close to many restaurants and other facilities and is a clean well managed property. The value is very good IF you can book early enough to get a good deal. Unfortunately, my price on this last visit was about $45 more than I usually pay because I booked late and the hotel was quite full. When it fills up, they bump the rate significantly but then compared to what else is around, it is still the best value downtown. I highly recommend this hotel for budget conscious folks who still want cleanliness, efficiency and friendly service.
August 22, 2014
Rated

3.0

out of

5.0
 by
Noori
Faciliiteis
The staff and service were very courteous and helpful, However, we were unhappy with the way the facility was maintained. The carpet was stained and dirty. The internet service was VERY slow.
August 20, 2014
Rated

4.0

out of

5.0
 by
del24
great service but a bit over priced
great service but over priced. rooms are older looking
August 19, 2014
Rated

1.0

out of

5.0
 by
Jjrrico
EL PEOR HOTEL EN NUESTRO VIAJE DE 2 MESES
ESTE HOTEL ES UNA VERDADERA VERGÜENZA PARA LA CADENA HOLIDAY INN, ES UN EDIFICIO VIEJO EN DEPLORABLES CONDICIONES, DE TRES ELEVADORES UNO ESTA FUERA DE SERVICIO Y OTRO FALLA CONSTANTEMENTE. EL AIRE ACONDICIONADO DE LA MINUSCULA Y PESIMA HABITACION NO ENFRIA Y ES MUY RUIDOSO. EL RUMBO EN EL QUE ESTA UBICADO AUNQUE CERCA DEL CENTRO ES UN RUMBO SUCIO INSEGURO Y DEPLORABLE.
August 17, 2014
Rated

3.0

out of

5.0
 by
Shutterhog
Quiet room, nice breakfast
The front desk was very friendly and helpful. The lobby was clean and spacious but not enough seating for people waiting for various things and only one restroom with a key was a drawback. Breakfast room was small and hot. The breakfast was good with lots of choices. Elevators were very slow. Room maid must not have know what the "Do Not Disturb/privacy" sign in the key lock because we put that in the door lock, went downstairs to get something and when we came back a few minutes later the maid was in our room. We ask her to leave and she said when sh finished! That did not go over well. The room was okay, quiet, but had no end table on one side to put eye glasses or other personal items or lamp to read by. Having made the reservations well in advance we were shocked to get a room on the back side when we had been told we would have one on the courtyard side.
August 15, 2014
Rated

4.0

out of

5.0
 by
Jim247
great staff
very friendly staff, Neil at the front desk was very helpful and accommodating, cleaning staff very respectful
August 14, 2014
Rated

5.0

out of

5.0
 by
Ira D
Holiday Inn Express 8.1.14 - 8.4.-14 - Great Choice
This hotel is conveniently located near the congestion of Downtown. A quick cab ride or leisurely walk will get you to almost all the attractions. The front desk was beyond helpful with their service with VALUE! I'll only make one negative is the elevators. If you stay at a capacity time prepare to wait. The elevators are really really really slow and often full from guests waiting and collecting at the doors. I stayed on the 5th floor and couldn't get enough of the stairs. To tell the better end of the story is the complimentary breakfast 7 days a week. This hotel does breakfast properly, don't even dare utter the word continental....the variety is noteworthy and I tip my hat off. Expect lines for the bacon too ;) Overall I enjoyed the stay and would stay again, mostly for the service provided to me
August 14, 2014
Rated

2.0

out of

5.0
 by
Pansky
Convenient location
Chose this hotel as it offered free wi-fi and breakfast and family rooms with 2 double beds (I generally do not find sofa beds provide good sleep quality). However I was sadly disappointed in the quality of the breakfast, the paper plates and cups and plastic (
August 12, 2014
Rated

4.0

out of

5.0
 by
Matt H
Stayed on a Friday Night
The hotel is in a convenient location and met the needs of our stay. The staff was helpful and allowed us to check in early which was a plus. The breakfast was pretty standard for complimentary it was packed around 9am and required a bit of a wait. The main drawback were the elevators - they required a wait of about 15 minutes before it arrived to our floor. All in all, it was a good stay with just a few cons.
August 12, 2014
Rated

2.0

out of

5.0
 by
visitor323579456
Hotel needs a lot of work, not a good value
Hotel rooms and common areas really need to be updated. Elevators are very slow. Bed and AC in room are in bad shape. Room smelly and grimy. breakfast room crowded and hectic. staff and location o.k. bums hanging around in courtyard near entrance.
August 12, 2014
Rated

5.0

out of

5.0
 by
Guyloo13
Great in every way!
It was our first time at this hotel but definitely not the last! Very well situated for people who don't mind walking a little. Walked to the Eaton Center, Rogers Center, Ryley's Aquarium. Staff was very pleasant!
August 11, 2014
Rated

5.0

out of

5.0
 by
Memsahib
Nice experience
Very friendly helpful staff. Nice room. Convient location.
August 11, 2014
Rated

5.0

out of

5.0
Great place
and great location - wonderful people to work with
August 11, 2014
Rated

2.0

out of

5.0
 by
Wonderboy44755
Parking and breakfast issues
Parking very misleading. Told me $20/night but once arrived said could not guarantee parking, had no spaces available so either had to pay to park on street or park 10 minutes away for $10/day. I parked on street and had to pay $5/hour since one front desk employee guaranteed I would get in underground parking but next morning another front desk employe could not. Luckily got in next morning but stress wasn't fun as I came to Toronto to enjoy city, not worry about parking. Breakfast so crowded that you had to stand in a line 15-20 deep outside eating area for average food at best. Also had very limited seating so never will come back to this Holiday Inn.
August 10, 2014
Rated

2.0

out of

5.0
 by
rockwell93
Great staff poor location
The staff were friendly and attentive. The rooms were outdated , small , loud hall noise from doors shutting all night long. The internet was slower than molasses. If you travel by foot watch out which direction you turn out the front door. You will be greeted by panhandlers.
August 9, 2014
Rated

5.0

out of

5.0
 by
MrLazz
Good rest
Location was convenient to Toronto downtown area. Great staff.
August 7, 2014
Rated

2.0

out of

5.0
 by
abernard1970
Only as a last resort!
This hotel is old and needs to be renovated. The carpets in our room needed a good cleaning. There are 3 elevators in this hotel but I only ever saw the same 2 being used. With 12 + floors the wait for the elevators was unacceptable.We ended up taking the stairs most times and we were on the 9th floor!. It took them till 4 pm to make up our room on our first day. We got up, had breakfast (the cleaning staff was on our floor at the time) and left for the day. We returned at 3:30 to unmade beds, no toilet paper etc.. When I called down to inquire, I was told that the cleaning staff worked till 5 pm, that's it! The only good thing about this hotel was the free breakfast. There were lots of hot and cold items to choose from.
August 7, 2014
Rated

2.0

out of

5.0
 by
Mjaikom
A few little steps would have made our stay so much better
A- staff for the most part did what they could given the circumstances and what they had to work with B- the elevators are terribly slow.... I actually had to run up 12 flights to get ready for a wedding as they were not cooperating.... Many many many complaints by guests were heard over the weekend about these elevators. C- i stayed 2 nights and booked a total of 5 rooms. The 3 on the Saturday could not have been ready any later. We had 25 minutes to get ready for a wedding as we did not get our room keys until 4:15.... We checked out of our room in the am because the hotel could not accommodate us for both nights in the same room. Not a huge deal...until delay after delay took place. Housekeeping was looking after occupied rooms before getting new rooms ready at 3:45pm even!!! Thankfully , after several delays and attempts to convince staff that we needed to get ready and that now the amount of time left to do this was critical, we were given a different room. D I'm not even sure I was rewarded on my points card for the 5 rooms! E-I could go on, but I would rather speak with so done in person....
August 6, 2014
Rated

3.0

out of

5.0
 by
CozyGramma
Ok for an overnight
We are spoiled by other Hol Inn Expresses we've stayed at. We missed several amenities: no pool, exercise room, microwave, decent internet. Our window shade had a defect so the sun came in early on us. The toilet was too low for comfortable use. On the plus side, the room was clean, modern, great air conditioning, bathroom was spotless! plenty of pillows and towels. Staff was accommodating, and the room felt secure. Good parking was available (at a cost).
August 6, 2014
Rated

5.0

out of

5.0
 by
sircoolman61
Wonderful Hotel to discover Toronto
Being the first time in Toronto we found this hotel with an outstanding service! All our wishes were handling prompt to our best satisfaction. The room was big, clean and comfortable. Breakfast rooms might be bigger, but it was okay. The lifts has been slowly as WLAN but both couldn'd minimizing our great experience at Holiday Inn Express Toronto Downtown . When comming back we will surley stay there.
August 6, 2014