Skip Navigation
English
|
|
|
|

Sign In

Book online or call: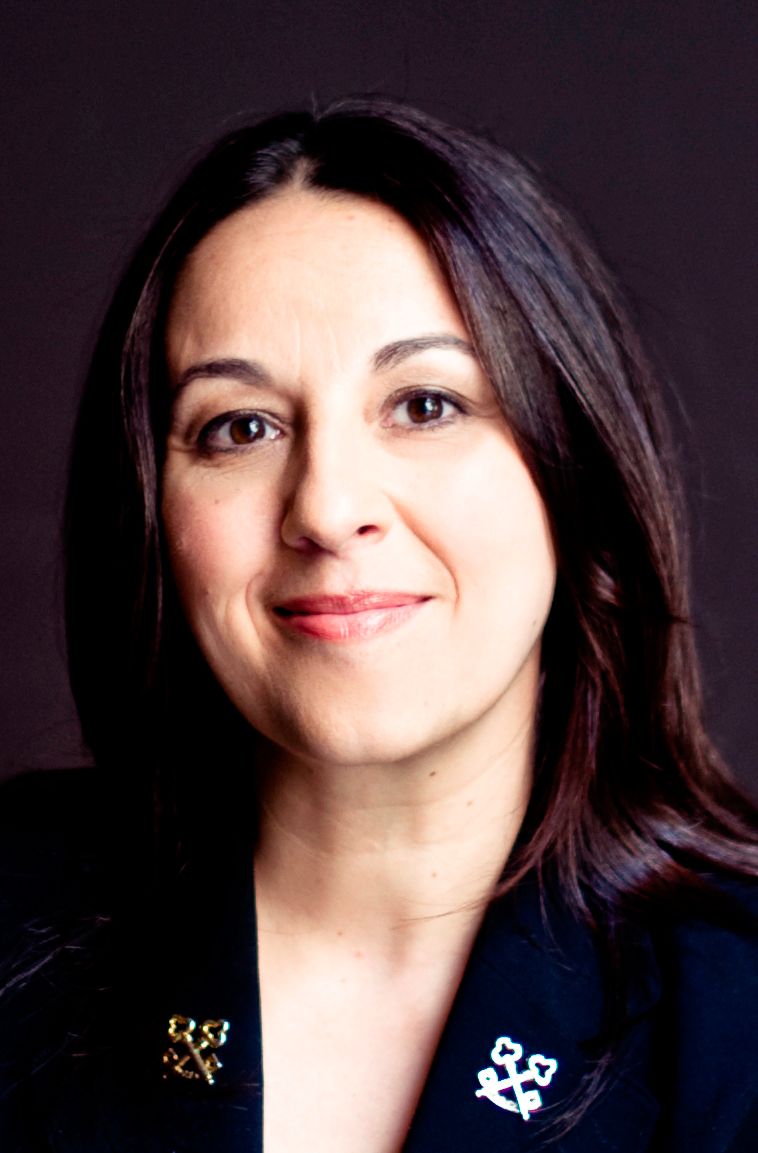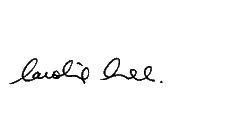 Insider Tips
LOCAL CULTURE
Weekend Transit
On Saturdays and Sundays a family of 2 Adults and 4 Children (under the age of 19) can enjoy unlimited 1 day travel for a $10. Pcik up a Family day pass at any subway stations.
LUXURY HOTEL WITH BOUTIQUE CHARACTER ON TORONTO'S FASHION MILE
Luxury Toronto hotel in the exclusive downtown Yorkville neighbourhood. Steps away from high-end restaurants, boutiques and art galleries, as well as the University of Toronto and major museums such as the Royal Ontario Museum. Superior facilities include an award-winning restaurant, Signatures; exclusive and newly renovated vodka bar, Proof; a fabulous outdoor patio, SkyLounge; and 7,000 square feet of recently renovated meeting venues that boast natural light and pillar free space.
HOTEL HIGHLIGHTS
Restaurant & Lounges

Signatures leaves a lasting impression with global fusion cuisine while the Skylounge takes patio dining to new heights. PROOF Bar is Toronto's pla...

Amenities & Services

The 8th-floor fitness centre features Life Fitness equipment, free weights, a sauna and an indoor pool. Massages are available by appointment in pr...

SPECIAL PACKAGES

There's always something special happening at an InterContinental hotel. Whether you are looking for a fun-filled getaway or a place to host your n...
InterContinental Toronto Yorkville
220 Bloor Street West

Toronto

,

ON

,

M5S 1T8

Canada

Front Desk

+1-416-9605200
Languages spoken by staff
Arabic, German, Greek, English, Spanish, French, Hindi, Hungarian, Italian, Korean, Punjabi, Polish, Portuguese, Russian, Tagalog, Turkish, Chinese
Pet Policy
Pets allowed, subject to conditions set by the hotel. Extra charge will apply for deep cleaning.
Pet Deposit $50.00 per stay
Pet Fee $25.00 per night
CHECK-IN

3:00 PM

CHECK-OUT

12:00 PM

Late Check out Available
Accessibility
Service animals allowed
6 Room(s) with Accessibility Standards
Parking
Guest Reviews
Rated

3.9

out of

5

 by

377

reviewers.
Rated

5.0

out of

5.0
 by
Drluv
The Staff
I really enjoyed my stay at this hotel, location was great, walking distance to all the great tourist places. I think I drove the car maybe one time the whole stay. The staff was incredible, the front desk very helpful, assist with directions to places and over all service was Great!!!!!
August 6, 2014
Rated

3.0

out of

5.0
 by
Reviewer 696
Very poor Internet - No fitness room - No mini-fridge
The free internet was extremely slow and frustrating. The reservations centre told me that the hotel had a fitness room and mini-fridge and the hotel had neither.
August 5, 2014
Rated

5.0

out of

5.0
 by
grisette
Great stay
Loved our stay at this hotel. Convenient location. Close to St-Lawrence market, the Eaton Centre and CN tower. Great breakfast. Only complaint would be the slow elevator service only 2 working but stairs were ok to use.
August 5, 2014
Rated

5.0

out of

5.0
 by
Pierre007
Clean, comfortable, quiet
Have stayed here many times in the past. Great service at reception. Hotel is clean and comfortable. Quiet room. This visit it was quite busy with a young teenage group from Boston, who really crowded the breakfast room when we arrived for breakfast. The staff was excellent in keeping everything restocked during the very high demand and activity period.
August 4, 2014
Rated

3.0

out of

5.0
 by
cdnlax20
not a bad choice downtown
not a bad location quick easy access to multiple areas. the usual holiday inn express features. good for being close to downtown
August 2, 2014
Rated

1.0

out of

5.0
 by
travellerr99999
overpriced and crowded
The room was way overpriced for the overall size and condition of the room and bathroom. The room was dirty looking, smelled bad with poor air conditioning. The bathroom was outdated, plastic, not tile and the low ceiling and poor vent fan made everything fog up and stay damp. Of the 3 elevators only 1 was working. They make it seem like you are paying a premium for a downtown Toronto location, but it is too far from the tourist attractions to walk and the surrounding streets were dirty and unsafe looking. Also, as if it weren't bad enough that the hotel charged an extra $15 for parking, there were no parking spots left when we checked in, so we had to find a spot on the street.
July 31, 2014
Rated

4.0

out of

5.0
 by
Laura B
Great location but...
The hotel is in a great location - close to the train and subway. However, only two of the three elevators worked (sometimes it seemed like only one worked), so we often had to wait (along with many others) quite some time before we could get onto the elevator. We were on the 16th floor, so we didn't take the stairs. Lots of people were unhappy about this. Breakfast was okay - not spectacular. Most of the staff were very helpful and cheerful. We only had one bad experience (out of 4 days there). We had rented a car to go to Niagra falls. We came back late in the evening and the rental car company said they would pick up the car early the next morning. The front desk person was adamant about us not leaving the car out in the front or side street for them to pick up - so we were forced to pay the $20 for parking.
July 31, 2014
Rated

3.0

out of

5.0
 by
Dar101
Room and facilities
The staff were great, efficient and courteous. The room was not so great. Pull out couch appeared warn and dirty. Very old and uncomfortable. The wall near the ceiling had a big chunk out of it. Very unsightly. Only 2 of the 3 elevators were working. Made it hard in the morning when everyone was waiting to get taken downstairs to get checked out. Pop machine out of order. No convenience stores nearby. Overall not impressed and would not stay there again.
July 30, 2014
Rated

5.0

out of

5.0
 by
Topher1970
Great front desk service
I would like to take this opportunity to mention Neil at the Front Desk was a GREAT HELP in our check in process...made us feel VERY WELCOME and he is EXTREMELY courteous and helpful...we have stayed here in the past...and will continue to make this property our FIRST choice when traveling to Toronto.
July 28, 2014
Rated

1.0

out of

5.0
 by
johnand wen
Filthy Carpet and bathroom
Filthiest carpet of any hotel we've ever stayed in. The bathroom appeared to not have had a good cleaning in some time. We literally had to wash our feet prior to getting in the beds because the bottom of our feet were black.
July 27, 2014
Rated

5.0

out of

5.0
 by
rkoby
good again
Excellent value for the location. Have stayed a couple of times and will stay again. great helpful friendly staff, everyone. Clean functional room. well above average breakfast for a north American hotel freebee. Would like to be able to open a window, the rooms can be a bit stuffy in the summer. Also if I could make a recommendation to have a dedicated elevator for the cleaning staff at breakfast. Would recommend the hotel.
July 26, 2014
Rated

5.0

out of

5.0
 by
john669
Comfortable stay and very clean rooms.
This is our second time at this Hotel. The rooms are very clean. The staff is very friendly. We were very well taking care off.
July 25, 2014
Rated

3.0

out of

5.0
 by
JCinti
Staff must get bonuses on excursion referrals
Overall, it wasn't bad for the price. Unfortunately, we started our trip with two much nicer, though more costly, hotels. So this was a bit of a disappointment. Upon entering the building we immediately noted a difference in both staff & patrons; the latter of which were young and boisterous. My real complaint, however, is that the staff at the front desk were a little pushy when it came to referring excursions & travel from the hotel to the airport. A nice, young female staff member suggested a "hop on/hop off" bus ticket, and I asked a different desk rep about it the next day. He was adamant about calling the company to see if they could pick me up from the hotel before he would even tell me the price. He was actually going to make the reservation without my approval. When I firmly told him I was just inquiring and wanted to know the cost, he got an annoyed look on his face and told the person on the other end of the line that he would call him back. He then proceeded to tell me the cost, which was for a 3-day pass, and didn't seem to care that I had less than two days left for my stay, which would have made it wasteful. Also, during and in advance of the trip, questions were asked about how we could travel from the hotel to the airport. "Limousine taxi" was the only suggestion made (booking through the hotel, of course), at the cost of about $69. What I figured out later, on my own, is that the nearby subway station runs to the end of the line (NW?) , at which point an express bus goes to the airport. The cost? $3 per person, sub and bus together. With that said, the continental breakfast was pretty good, and the location was fine for our needs (leisure).
July 24, 2014
Rated

5.0

out of

5.0
 by
Johnoo8
Friendly Staff
My stay was great, Good location and very friendly front desk staff and great breakfast.
July 20, 2014
Rated

5.0

out of

5.0
great service
I found my stay to be far better than I expected. My room was well kept. The staff were very friendly, polite and helpful. Breakfast was always great with a variety of choices. I would recommend this hotel to anyone of my friends who were visiting Toronto. The staff on desk called for a taxi when I left the hotel for the day. I truly enjoyed my stay at this hotel
July 19, 2014
Rated

2.0

out of

5.0
 by
Stinker
Poor Standard
This hotel is below the usual Express std, it has the feel of a very tired old Holiday Inn that has not moved wioth the competition. No safe in the room, only one bed side lamp and table. The breakfast room is woefully inadequate for the amount of rooms , very congested small dining area . With 3 lifts serving 16 floors it is inexcusable that 2 of them should be used as service lifts at breakfast time, causing severe delays for customers either descending for breakfast or trying to exit hotel
July 13, 2014
Rated

5.0

out of

5.0
 by
NorthernOntarioFam
Fantastic Staff and Location
We recently stayed at the Holiday Inn Express as a family traveling to Toronto for medical reasons. We stayed here because of the great reviews it has gotten here on Trip Advisor and from friends and family who have stayed here. This was not an enjoyable trip as it was very stressful, however, everything at the hotel made the trip much easier. When we arrived at the hotel we dealt with Sugu who was a fantastic help to not only us, but the rest of the staff working at the front. He was very understanding and thorough with the check-in process and managed to help out 2 other co-workers in the process - without making us feel like we were in the way. This hotel has some fantastic points that cannot be overlooked: - Free wifi - if you travel, you know that free wifi can be hard to find. It was fast and reliable. - Central Location - this hotel is close to the major hospitals, union station, restaurants, the esplanade, the Eaton Centre and more! - Clean - this hotel was very clean. It is apparent that their cleaning staff are thorough and care about the their work. - Comfortable beds - the beds are very comfortable with lots of pillows. - Well-Lit at Night - We found this area to be very well-lit which makes for a more comfortable visit in the evening. - Good Tv (flatscreen) with lots of channels - great if you are spending any time in your room. - Soap and Shampoo/Conditioner are from Bath and Body Works! - Coffee maker in the room with coffee and tea options Now, breakfast is included here and boy, are you going to be happy! Options of eggs, bacon or sausage, turkey sausage, biscuits, bread, English muffins, bagels, fruit, muffins, cereals, warm cinnamon buns, an instant pancake maker, yogurt, juice, milk, etc. You won't go hungry here. The staff were constantly refilling everything so nothing was ever empty. We would not hesitate to stay at the Holiday Inn Express Downtown again. We were not treated like customers but like guests. If Holiday Inn Express were to ever have Service Excellence Awards, Sugu would be, hands-down, a shoe in. He was so knowledgeable, didn't skip a beat and is guest-oriented.
July 12, 2014
Rated

3.0

out of

5.0
Outdated
Refrigerators have been removed from the room, this was disappointing. The carpeting and walls need updating, starting to look pretty worn out.
July 8, 2014
Rated

4.0

out of

5.0
 by
birminghamtraveller
Comfortable and great service
This was a very good hotel, with excellent location and friendly staff. The breakfast was limited but adequate for the day.
July 6, 2014
Rated

5.0

out of

5.0
 by
Liz1941
Excellent accommodations
This is our second visit to this particular hotel and we returned because of the top rate experience we had on our first visit. Location is good and we will certainly be back.
July 5, 2014
Rated

5.0

out of

5.0
 by
jessnick2
Good location and clean hotel
The hotel was convenient to walk to most of the attractions in Toronto. The staff was friendly and very helpful and the hotel was clean. We enjoyed the breakfast.
July 5, 2014
Rated

5.0

out of

5.0
 by
R.LePage
Great pricing, great experience
The Holiday Inn Toronto Downtown is in a premier location for all of the different events and attractions that Toronto has to offer. The pricing is great, the service is great, and the continental breakfast is always delicious. Every time I stay in downtown Toronto I use this hotel as it always meets high expectations.
July 4, 2014
Rated

4.0

out of

5.0
 by
Tippitoes
A few suggestions
Was very satisfied with this hotel. Great location and good value. The breakfast selection was huge. The air conditioning in the room though blasted air right next to my bed and I had to keep turning the fan off and on because I would get too cold. No temperature control, just a fan with 3 levels and a hot cold setting. Also I think your guests would really appreciate a mini fridge in the room. There is a perfect spot right under the tv - a dresser with drawers on one side. The other side is just a big space with no drawers that's perfect for a fridge
July 2, 2014
Rated

5.0

out of

5.0
 by
Catherine30
Excellent service and staff
The staff and service at this hotel was totally unexpected. Each and every front desk person, cleaning person and breakfast room employee was attentive, friendly and made sure that I was enjoying my stay and that I had everything I needed. The room was comfortable, had a window that opened and was very clean. It is centrally located in the downtown Toronto area and a short walk to the streetcar. The price was very reasonable. My only suggestion would be to update some of the furniture (lobby) and increase the area for the breakfast - I will stay there again on my visit to Toronto.
July 2, 2014
Rated

2.0

out of

5.0
 by
MJHKLH
In need of a face lift and improved HVAC systems.
While we expected the room to be on the smaller size given its downtown location, we also found that the rooms were in need of a face lift. The furnishings were worn and the bathrooms dull and small. We were also disappointed that the rooms did not come equipped with a fridge as in other locations. The fee of $10.00 seemed to be a bit of a money grab. We also had a hard time sleeping because the air conditioning fan was quite loud and it was either too hot when it was off or too cold when it was on. It seemed that a new system would provide improved comfort overall. We also found the elevators to be a bit shabby and very, very slow. It was apparent that they were original and in need of upgrade perhaps. Finally, while the available breakfast items were the same as in other locations. The breakfast area was very cramped and made getting food almost impossible. Overall, we were very disappointed and felt the property did not live up to Holiday Inn Express standards that we have experienced elsewhere.
July 1, 2014
Rated

5.0

out of

5.0
 by
AlB27
Nice place to stay
This was a very nice Holiday Inn express. There was a little normal wear and tear but otherwise a very clean and friendly place. Breakfast was good too.
June 29, 2014
Rated

4.0

out of

5.0
 by
D & J 51
Great location and value for money
We stayed at this hotel for six days and the staff provided a great service, and were always helpful, polite and willing to provide information as requested. The location is great with easy access to down town Toronto and a grocery store for purchases. The room was comfortable with tea and coffee making facilities. If there is one complaint there is no fridge in the room, but in saying this one guest is a diabetic and when we spoke with the desk and advised we need a fridge to keep insulin refrigerated and provided medical evidence a fridge was sent to the room immediately. We found the breakfast great with a good choice of food which compared equally to other hotels we have stayed at in Canada. We did a number of tours in and about Toronto and had no problems with the tour companies meeting at the hotel. Overall a very enjoyable stay, and would recommend this hotel as good value for money.
June 25, 2014
Rated

2.0

out of

5.0
 by
Rachel101
Not the Best
Terrible breakfast choices Drawers in the dressers were dirty No amenities A/C super loud Internet intermittent Would not stay there again.
June 25, 2014
Rated

5.0

out of

5.0
 by
Stefania
Fabulous and thank you
Best location, Great staff, not bad breakfast, need more GFV options not just carbs/ more fruit would have been great. Will stay again as it was a great location to walk to market, waterfront, distillery, shopping, restaurants, etc. Thanks for being a fabulous hotel
June 25, 2014
Rated

5.0

out of

5.0
 by
TBirdBill
QUIET OASIS IN BUSY TORONTO
Holiday Inns customer since 1970 Priority Club period. Only Positive experiences and never any negative surprises in my travels throughout the entire United States and 32 countries when booking Holiday Inns.
June 24, 2014