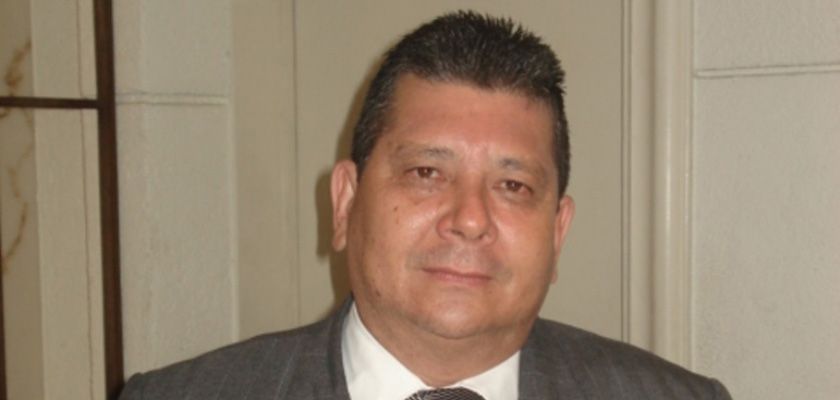 Hans Gill
Chief Concierge 50322113333
Welcome To San Salvador
We are honored to welcome you to the Real InterContinental San Salvador and delighted to have you with us. With our local knowledge of this beautiful country, we hope to give you an unforgettable stay.
Adjacent to Cental America´s largest shopping center, in the city's business district and easiest access to the airport. The hotel features award winning restaurants and bars. The Real InterContinental San Salvador hotel has long been recognized for its gastronomic offerings. The hotel's guestrooms offer 300 thread count sheets and soundproof windows.
MORNING

The landscape of the city is dominated by the beautiful and now exctint San Salvador volcano. Experience something new and enjoy breakfast at Cafe Miranda, just 25 minutes from the hotel and located on this magical volcano. This Restaurant is surrounded by coffee plantations and lush gardens, it also offers amazing views. Afterwards, visit El Boqueron which looks over the volcano's crater and then follow one of the nature trails which allows you to experience El Salvador's natural beauty. You can also pick some of the local fruit that grows in the area.

AFTERNOON

Enjoy lunch at the Esperanto Language, created with the hope that it becomes the universal language like Esperanto food is the universal language of the senses that connects people around the world combining elements of each culture, mixing flavors, aromas and colors. After enjoying the excellent food you can visit the Anthropological Museum David J Guzman where you can enter into the fascinating Mayan-Pipil culture and the Art Museum where you can get a guided tour of the many magnificent treasures found all over the country.

EVENING

As evening sets in and the beautiful colours of the sunset grow even more intense, prepare to head to La Gran Via where you can enjoy a great dinner at one of the many restaurants. After great meal dinner you can enjoy some beverages at one of the many bars, or take a leisurely walk along the malls "boardwalk".
LOCAL CULTURE

Denominations of Currency

Most places do not accept $50 or $100 bills, so try to carry only bills of $20 or less.




Food

When eating pupusas (our famous local dish of corn tortillas stuffed with refried beans and melted cheese) be aware of the sauce: it could be too strong for your stomach if you're not used to it.




Security

If you visit the historical Downtown, we suggest you leave your valuables at the hotel.




Transportation

Use the hotel's cab company (ACACYA) if you need to travel within the country.




DID YOU KNOW ?

La Laguna Botanical Garden

With amazing trees and wildlife, this extraordinary park is located inside an extinct volcano crater.




People

Salvadoran people are well known for their friendliness and warm, welcoming character.




Puerta del Diablo

Two enormous rocks on the edge of a valley frame a fantastic view of San Salvador.




WHAT TO PACK

Addresses

Always keep the hotel's address and phone number, as well as a city map, in case you need to contact us for any reason.




Identification

Carry identification at all times, it can be useful in a number of situations.




Prescribed Medicine

Bring any prescribed medicine you need as it may be hard to find in El Salvador.




US Dollars

The US dollar has been adopted as the official currency of El Salvador since 2001.



InterContinental San Salvador-Metrocentro Mall
Blvd De Los Heroes

San Salvador

,

544

El Salvador

Front Desk

+5-03-22113333