Amsterdam Hotels
Visiting Amsterdam – A City Guide
With over 150 canals crossing the city, and more than 1,200 bridges, Amsterdam's delightful watery vistas draw visitors back time and again. The city is a friendly place that welcomes tourists, cyclists, local shoppers and everyone in between with equal vigour. It is also bursting with history and culture, and boasts thousands of bars and restaurants.

Amsterdam: city layout
The oldest part of the city centres on Dam Square, a meeting point for students, shoppers and street performers. Surrounding the centre on three sides is the Canal Ring, filled with step-gabled mansions and wooden bridges.
Most major museums are in the Museum District, south of the main canals. If you're romantically minded and young at heart you will enjoy exploring the trendy Jordaan and De Pijp neighbourhoods. Amsterdam-Oost is considered the place to be by trendsetters who find De Pijp a little too "last year".
Further southeast you'll find the modern entertainment district of Bijlmer, home to cinemas, concert halls and restaurants.

Not to miss in Amsterdam
A stroll around the Canal Ring with its elegant houses dating from the 17th-century Golden Age – a time when both trade and culture blossomed – is the most romantic way to take in the city. But an even better way to explore Amsterdam is to hop on one of the many boat cruises that ply the canals.
If you appreciate fine art you'll want to head straight to the Rijksmuseum, filled with masterpieces created by great artists such as local hero Rembrandt.
In the nearby Van Gogh Museum you'll be able to marvel at some of the prolific painter's greatest works, including Sunflowers, The Bedroom and Irises. You can also take in an important history lesson at the Anne Frank House, where a young German Jewish girl hid and kept a now-famous diary during the Nazi occupation.

The concierge recommends…


Unwinding on a sunny afternoon with a picnic in the Vondelpark.
Watching history glide past by taking a canal cruise.
Learning how a city built on marshland became one of Europe's great centres of commerce and culture at the Amsterdam Museum.
Getting to know how a great painter lived and worked at the Rembrandt House Museum.
Shopping for blossoms at the Bloemenmarkt, the world's only floating flower market.
Hotels in Amsterdam
Amsterdam's hotels cover every need and budget. Staying in the city centre leaves you close to many sights. But if you're looking for a quiet night's sleep, you may prefer the suburbs. With the city's efficient transport network, getting into town is no hardship.
If you really don't want to miss the party, choose a hotel in Amsterdam's old city centre, close to bars and clubs. Along the Canal Ring, waterside townhouses have been converted into boutique hotels with period furnishings.
Here on business? You might prefer an outlying district like Sloterdijk, Amstel or Zuid, where many offices are located. Even if you're in Amsterdam for sightseeing, you will also appreciate these areas' easy transport links.
A stay in Bijlmer places you close to the business district in the midst of a bustling entertainment area, which includes ArenA stadium and Heineken Music Hall.




Eating Out in Amsterdam
Amsterdam's dining scene is truly global, reflecting its status as a city built on world trade. Dozens of cuisines span every budget range, from award-winning modern Dutch fare to exotic Thai food, via French fries smothered in mayonnaise. For good-value meals, why not try one of the many grand cafés? These bars place an emphasis on food as well as drink.
For a dining experience that reflects the Dutch colonial past, head to one of Amsterdam's many Indonesian restaurants. You can order a simple satay meal or opt for a full-blown rijsttafel (rice table) featuring several dozen dishes.
Sweet or savoury Dutch pannekoeken (pancakes) are a hearty and beloved local specialty, often served up in dedicated pancake houses.
Many restaurants in the centre are geared towards tourists, so you may want to follow discerning locals and head to Jordaan or De Pijp, both of which are packed with smart bistros. The up-and-coming district of Amsterdam-Oost is a good place to find increasingly popular, American-style barbecue joints, usually featuring pulled pork in various forms.

The chef recommends...


Bitterballen: A favourite bar snack, these deep-fried balls coated in breadcrumbs usually contain beef or veal ragout, though fish and vegetarian options are sometimes available.
Nieuwe haring: Raw herring preserved in brine, often called "Dutch sashimi". Hold it by the tail and eat it with your fingers.
Snert, or erwtensoep: This thick and filling pea soup is a meal in itself, and a particularly satisfying winter treat.
Stroopwafels: Two thin, waffle discs glued together with syrup. Buy them in packets from food stores, or enjoy them served warm from market stalls.
Shopping in Amsterdam
Shopping in Amsterdam isn't all clogs and tulips, though there are plenty of those. It has everything from department stores to market stalls, and antiques shops to high-end fashion outlets. Most shops are open every day, and stay open until 9pm on Thursdays. Prices are fixed, even in open-air markets, so no bartering is involved.
Central Amsterdam, particularly along and around Kalverstraat and Nieuwendijk, is the place to look for bargains in Dutch and international chain stores. If it's raining, you can take cover in the nearby Magna Plaza shopping mall. Damrak is largely filled with souvenir shops but is also where you'll find the Bijenkorf, the city's best and most exclusive department store.

West of the centre, Jordaan is known for its trendy boutiques. South from there, the area known as Negen Straatjes (Nine Streets) is packed with exclusive designer fashion outlets.

Top markets in Amsterdam


Setting up every day except Sunday, Albert Cuypmarkt in De Pijp is the city's largest and liveliest general market.
Waterlooplein has played host to a popular flea market for over 130 years.
Lining one side of the Singel canal, the colourful Bloemenmarkt is the world's only floating flower market.
On Saturdays an organic farmers' market sets up shop on Noordermarkt beside the Prinsengracht canal.
Culture & Nightlife in Amsterdam
For many, Amsterdam's thriving cultural and nightlife scene is a highlight. There are dozens of live music venues and hip nightclubs where you can sip a cocktail and dance until dawn. In between are quirky bars that serve drinks into the early hours.
Two central squares stand out with their high concentrations of clubs, pubs and music venues: Rembrandtplein and Leidseplein. The southern district of De Pijp has long been a favourite hangout of the young and trendy bar crowd, while modern places are springing up all the time in the fast-evolving district of Amsterdam-Oost. Whether you're planning to take in a music show, catch a film or eat and drink in stylish surrounds, you'll find what you're looking for in Bijlmer.

Live music in Amsterdam




Visiting Amsterdam with a Family
Amsterdam has a wealth of attractions to keep children happy, from a trip along the canals to an educational visit to the science museum. Most places are not cheap, but if it's a dry day and your wallet begins to overheat, city parks are a good way to enjoy some free entertainment.
You could easily spend several days with your children in the centre, taking in a handful of top attractions. You'll both find endless and unexpected amusement in pressing buttons and pulling levers at the waterside NEMO Science Center. Right on central Dam Square, you'll come face-to-face with your favourite celebrities, albeit in wax form, at Madame Tussauds.
Older children will appreciate the moving story of defiance in the face of overwhelming odds at the Anne Frank House. Here, a young German Jewish girl hid from the Nazis during World War II and kept a diary about her experience.

Top family attractions in Amsterdam



Leafy Vondelpark has several playgrounds where young children can let off steam for free.
One of the world's oldest zoos, Artis has been fascinating youngsters for over 175 years.
Guaranteed to enthral young and old, Micropia will open your eyes to the normally hidden world of microbes, and has plenty of opportunities to get hands-on with the exhibits.
By renting bicycles, you can go local and head out to explore outlying districts. There are plenty of bike hire shops dotted around the centre.
+ View More
- View Less
Displaying 13 Hotels in

Amsterdam
More IHG Hotels in Amsterdam, Netherlands
Crowne Plaza Amsterdam City Centre
Book a Club Room or Suite at the Crowne Plaza Amsterdam City Centre hotel and gain access to the exclusive club lounge. Club guests enjoy browsing complimentary newspapers over breakfast, and return to use complimentary high-speed Internet and evening snacks and drinks.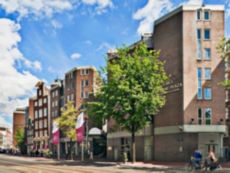 Nieuwezijds Voorburgwal 5, Amsterdam, 1012 RC, Netherlands
Hotel Reservations : 1 877 424 2449 | Hotel Front Desk : 31-20-6200500
InterContinental Amstel Amsterdam
We're proud that our guests are able to enjoy the rich history of the hotel, evident in so many different parts of the building. For almost 150 years InterContinental Amstel Amsterdam has been welcoming guests from all over the world and after all those wonderful experiences, we have many to tell. Interesting anecdotes are shared in our historical tours through the hotel.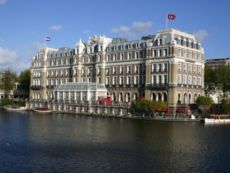 Professor Tulpplein 1, Amsterdam, 1018 GX, Netherlands
Hotel Reservations : 1 877 424 2449 | Hotel Front Desk : 31-20-6226060
Holiday Inn Express Amsterdam - Sloterdijk Station
Holiday Inn Express Amsterdam - Sloterdijk Station really stands out because of its ideal location and connections to the airport and city center. Around the hotel there are nearly 60 ways per hour to travel into the city center. The quickest way is by train, which only takes 5 minutes and brings you right in front of Damrak. This is the best starting point to explore the city center if Amsterdam!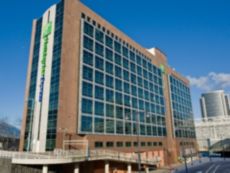 Zaventemweg 3, Amsterdam, 1043EH, Netherlands
Hotel Reservations : 1 877 424 2449 | Hotel Front Desk : 31-20-8201520
Crowne Plaza Amsterdam - South
The hotel is set in a newly developed area in Amsterdam called the Zuidas. This area has become the new urban centre devoted to international commerce and knowledge development. With Amsterdam Schiphol International Airport and the city centre only minutes away, the Crowne Plaza Amsterdam-South is one of the best situated hotels in Amsterdam for all guests, whether for business or leisure.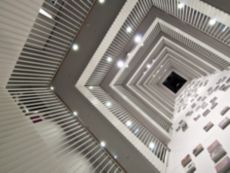 George Gershwinlaan 101, Amsterdam, 1082MT, Netherlands
Hotel Reservations : 1 877 424 2449 | Hotel Front Desk : 31-20-5043666
Holiday Inn Amsterdam
For comfort and convenience near Amsterdam RAI Exhibition and Convention Centre, choose Holiday Inn® Amsterdam hotel. You're a 15-minute metro ride from the cobbles and canals of Amsterdam city centre, and across the street from leafy Amstelpark. With Wi-Fi included, a French-inspired restaurant and 264 rooms for up to four people, the hotel is ideal for business and leisure.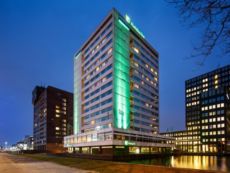 De Boelelaan 2, Amsterdam, 1083 HJ, Netherlands
Hotel Reservations : 1 877 424 2449 | Hotel Front Desk : 31-20-6462300
Holiday Inn Express Amsterdam - South
Holiday Inn Express® Amsterdam - South hotel offers 80 modern rooms near Amsterdam's South Axis financial district, with Wi-Fi and breakfast included. Located in the quiet community of Amsterdam Zuid, this comfortable Amsterdam hotel is less than 20 minutes by tram or metro from the Van Gogh Museum and other central attractions.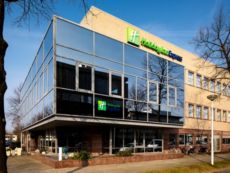 Zwaansvliet 20, Amsterdam, 1081AP, Netherlands
Hotel Reservations : 1 877 424 2449 | Hotel Front Desk : 31-20-8203040
Holiday Inn Express Amsterdam - Arena Towers
Smart, simple, spot on! One of the only hotels that is walking distance from Amsterdam ArenA Stadium, Heineken Music Hall and Ziggo Dome, the most dynamic entertainment area of Amsterdam. Save on your travel budget, which you can better spend shopping in the city centre at just 15 minute direct connection by metro. We are looking forward to welcome you!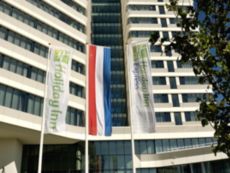 Hoogoorddreef 66b, Amsterdam, 1101 BE, Netherlands
Hotel Reservations : 1 877 424 2449 | Hotel Front Desk : 31-20-8204550
Holiday Inn Amsterdam - Arena Towers
Stay Surprised! First hotel in the Benelux featuring The Open Lobby & To Go Cafe, serving Starbucks Coffee. All on walk distance of Amsterdam Arena Stadium, Heineken Music Hall & Ziggo Dome. Both city centre & airport by direct train or metro connection within just 15 minutes. We are looking forward to welcome you.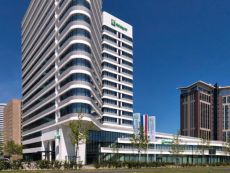 Hoogoorddreef 66a, Amsterdam, 1101 BE, Netherlands
Hotel Reservations : 1 877 424 2449 | Hotel Front Desk : 31-20-8202440
Crowne Plaza Amsterdam - Schiphol
Located only four minutes by train from Schiphol International Airport, the full service Crowne Plaza Amsterdam – Schiphol combines direct access to the airport and walking distance to shopping and restaurants area of Hoofddorp city centre. The hotel offers free Internet, a full service restaurant and bar, leisure club with indoor swimming pool, solarium, Jacuzzi and fully equipped gym.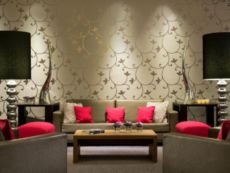 Planeetbaan 2, Hoofddorp, 2132 HZ, Netherlands
Hotel Reservations : 1 877 424 2449 | Hotel Front Desk : 31-23-5650000
Holiday Inn Express Amsterdam - Schiphol
Holiday Inn Express Amsterdam - Schiphol is only a few minutes away from Amsterdam Schiphol Airport and only 15 minutes away by train to Amsterdam City Centre. With its comfortable rooms, inclusive Continental breakfast and free wireless Internet in the entire hotel, this hotel offers you everything you need when travelling for business or leisure.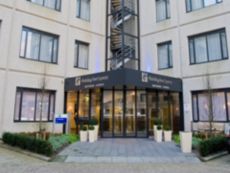 Jupiterstraat 162 - 200, Hoofddorp, 2132HH, Netherlands
Hotel Reservations : 1 877 424 2449 | Hotel Front Desk : 31-23-8200090
Holiday Inn Ijmuiden - Seaport Beach
Holiday Inn IJmuiden Seaport Beach is set in a beautiful surroundings on the Dutch coast, near a marina, sand dunes and national park. Serenity and calm are the order of the day, though the commercial areas and the city centre are just a short drive from the hotel.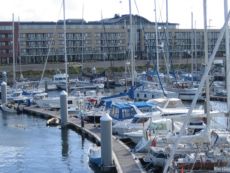 Kennemerboulevard 250, Ijmuiden Aan Zee, 1976 EG, Netherlands
Hotel Reservations : 1 877 424 2449 | Hotel Front Desk : 31-255-566999
Holiday Inn Express Utrecht - Papendorp
The architecture of the hotel is really an eye-catching model. You will be surprised by the light entering the hotel from various angles and with its ceiling to floor windows; you will love the brightness of the rooms.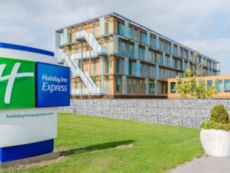 Van Deventerlaan 10, Utrecht, 3528 AE, Netherlands
Hotel Reservations : 1 877 424 2449 | Hotel Front Desk : 31-30-8201060
Holiday Inn Leiden
Kids will love the jets in Holiday Inn Leiden's indoor pool, as well as table tennis, the PlayStation and ball pit in the Jungle Club. Our Fitness Center will keep you toned and you can hire bicycles. Relax in the sauna or with frames of billiards.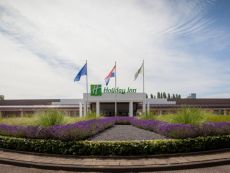 Haagse Schouwweg 10, P.O. Box 9004, Leiden, 2332 KG, Netherlands
Hotel Reservations : 1 877 424 2449 | Hotel Front Desk : 31-71-5355555