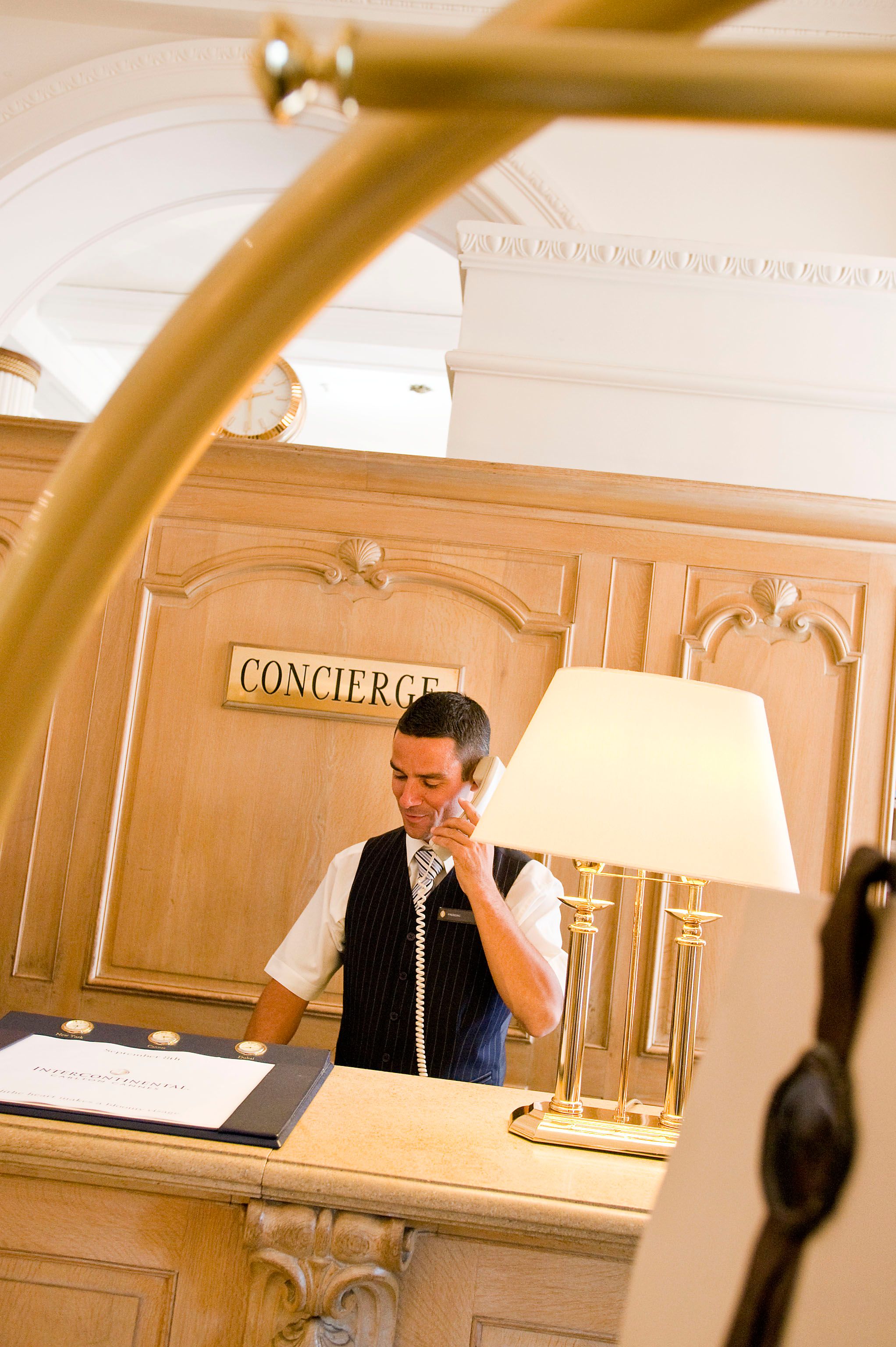 Stephane Fanciulli
Head Concierge 33493064580
Welcome To Cannes
Welcome to the Carlton Concierge website and thank you for choosing Intercontinental. To help you prepare your stay I have selected information which I hope will make you look foward to your visit to Cannes. Never hesitate to contact me for more precise inquiries.
The palace has evolved throughout the years as a timeless monument, a place which, day by day, combines refined service and well-being. This World Class hotel is located on the famous Croisette Avenue, close to the Cannes Palais des Festivals and to the shopping district. It offers breathtaking views of the Mediterranean Sea.
MORNING

Cannes is an attractive town well known for its beautiful Bay and world famous International Film Festival. Start the day with a stroll on the "Croisette", along the seafront, past the "Palais des Festivals" where the stars enjoy the "red carpet" ceremony during the Film Festival, and go towards the Old Harbour. Stop at the flower market and then head to "Forville" Market, an authentic, colourful Provencal market that sells the freshest local products for a real local flavour. Here you can mix with the locals and go for a wine tasting session at "La Cave du Marché". Your palate is at its most receptive in the morning, and getting gently light-headed on a delectable array of reds, whites and roses puts you in the perfect mood for a day by the water. Walk up the narrow, pedestrian rue St Antoine to place de la Castre where you get a panoramic view of the Bay: The ideal place to take pictures of Cannes.

AFTERNOON

Facing the bay you will see the famous Iles de Lerins. Take the 20 min shuttle boat to Ile Ste-Marguerite and visit the "fort", where you can see the cell of the real Man in the Iron Mask, a mystery still genuinely unexplained to this day. The islands are a natural playground for you to explore: Wander down a botanical path lined with pine and eucalyptus or go snorkelling in a quiet creek. When you get hungry, try the local hamburger, called "pan bagnat", made with vegetables and fresh tuna, at one of the sandwich stands. The islands are quite rocky so it is recommended to bring a pair of sport shoes.

EVENING

When back on the mainland, stroll along the beach and watch the glorious sight of the sun dipping toward the Esterel mountain range. Have a drink on the InterContinental Carlton terrace, or even hire a private boat for a couple of hours to see the light ebbing away over Cannes Bay. For dinner and anything afterwards, check out one of Cannes' finest restaurant-clubs, the trendy Baoli in the Canto Marina.
LOCAL CULTURE

EATING CUSTOMS

Most restaurants close between 2.30pm and 7pm. Try to book your table in advance, especially in gourmet restaurants. The local food is a mix of French and Italian.




GOING TO THE CASINO

Feel like gambling? There are no less than three casinos in Cannes. Don't forget your passport.




SHOPPING CUSTOMS

Most designer shops close between 12.30pm and 2.30pm. Most shops close at 7pm and all shops are closed on Sundays and bank holidays.




TIPPING CUSTOMS

It's customary to tip if you are satisfied with the service, but never feel that it's compulsary.




TRAVELLING TO ITALY

If you plan on driving to Italy, make sure you have a warning triangle and a reflective security jacket in your car because it's compulsory there. Also, be careful not to bring back any copies or counterfeits you may find in local Italian markets as French law punishes possession of these very harshly.




DID YOU KNOW ?

Feel like a star

The famous Alfred Hitchcock movie To Catch a Thief, with Grace Kelly and Cary Grant, was shot in the Carlton InterContinental in 1954.




The First Supreme Council of the League of Nations

In January 1922 the Carlton Hotel was requisitioned for the first Supreme Council of the League of Nations, whose task was to establish lasting peace in the world. An Italian journalist working for Avanti, Benito Mussolini, made himself undesirable by being too noisy and was expelled from a meeting involving Lloyd George for England, Harvey for the United States, Briand for France and representatives belgium, Italy, Japan and Germany.




Movie stars on hand

Each star that comes to the world-famous Cannes Film Festival leaves their handprints. Some of them are displayed around the Palais des Festivals where the celebrities climb up the stairs.




The Grand Duke Michael Mikhailovitch

The story of the building of the hotel Carlton in Cannes is, in essence, a Russian love story. Grand Duke Michael Mikhailovich, who wished to marry the woman he loved and thus rejected the idea of marrying for personal gain, paid dearly for his romantic ideals. he decied to marry Sophie de Merenberg, the granddaughter of the poet Alexander Pushkin, after falling in love with her in Nice in 1891. Since Sophie was from a familyt of modest means and did not enjoy the same aristocratic statusas the Grand Duke. The Duke was banned from Russia, by Nicola II Tsar of Russia, stripped of his military rank as well as his position as heir to the throne. Forced to live in exile in the Côte d'Azur, he financed the construction of the Hotel Carlton, which he then inaugurated upon its completion.




Lord Brougham and his love for Cannes

In 1800 Cannes was still just a small modest fishing village. In 1834, however a memorable event was going to change its history. An English lord, Lord Brougham, passed through Cannes on his way to Italy. However he was unable to cross the border due to a cholera epidemic so turned back and stopped off in Cannes. He was so attracted by the beauty of the place that he decided to stay and build his house. The English aristocracy subsequently followed in his foot steps and considerably increased the town's population, putting Cannes firmly on the map.




WHAT TO PACK

Electrical appliances

Voltage in France is 220V, so if you plan on bringing electrical appliances such as, for example, a curling iron that works on 110V, bring the appropriate power converter. In your room you will find an international plug adaptor, priced at 12 euros.




Evening outfit

If you plan on going to the casino or having dinner in one of the Riviera's gourmet restaurants, bring a smart-casual outfit. And don't forget your tuxedo for the film festival.




Summer season

If you are coming between May and September don't forget to bring your swimsuit, sunglasses and Panama hat to fully enjoy your stay in our seaside resort.




Winter season

If you are coming between January and April and are fond of skiing, why not bring your ski suit, gloves and ski socks. The southern Alps ski resorts are only two hours drive from the hotel.



InterContinental Carlton Cannes
58 La Croisette

Cannes

,

06414

France

Front Desk

+33-4-93064006
Languages spoken by staff
English, French, Italian
Pet Policy
Pets are allowed at the hotel but not allowed in the restaurant.