Skip Navigation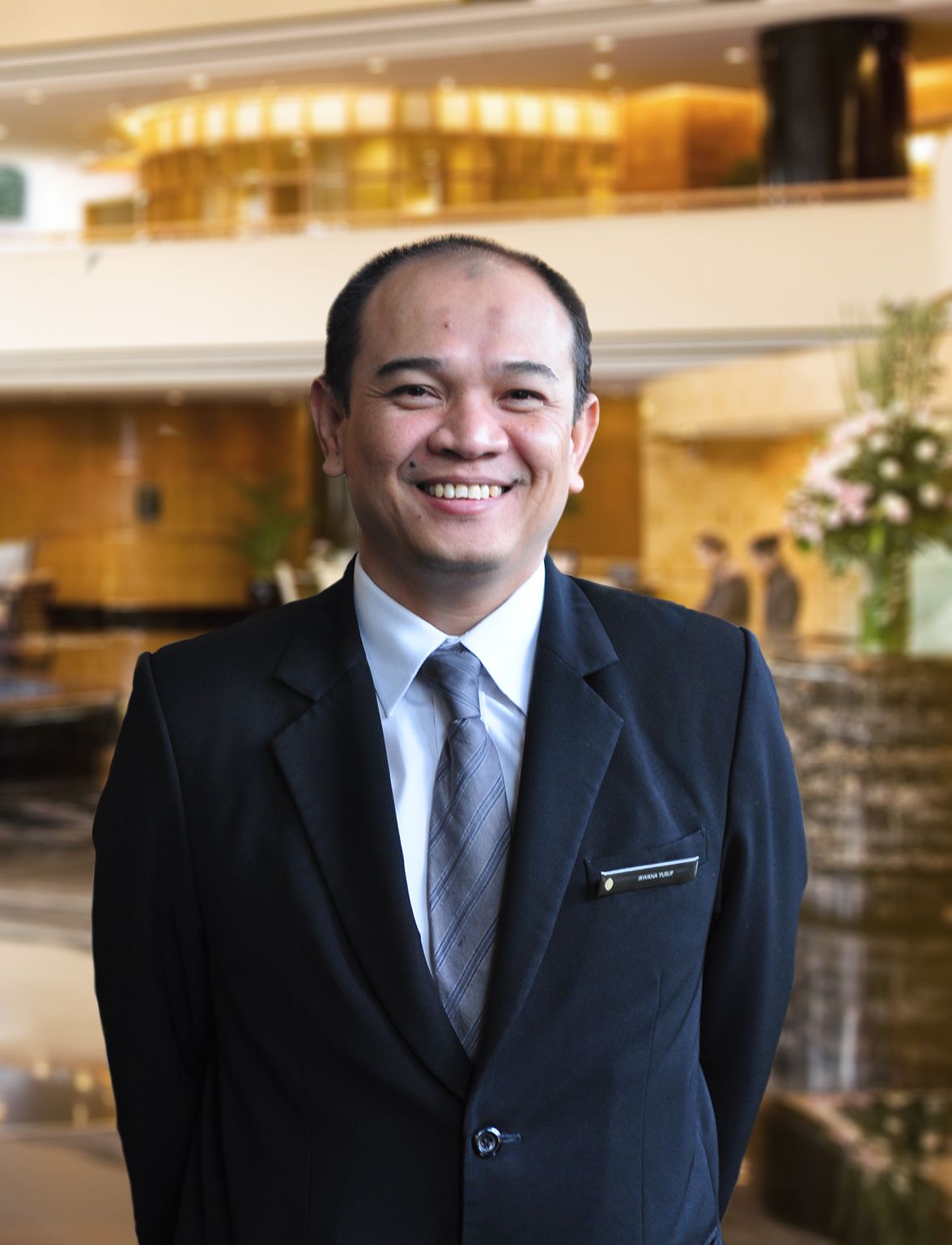 Irwana Yusuf
Chef Concierge 62212510888
Welcome To Jakarta
Selamat Datang! My concierge team and I look forward to welcoming you to our hotel. Jakarta is a big city which prides itself on its culture and tradition. Let us help you find the best our city has to offer to ensure your stay with us is a memorable one.
InterContinental Jakarta Midplaza sits directly on the bustling Sudirman road. It is also located within few minutes to Jakarta?s countless shopping malls and entertainment attractions. The hotel offers a host of myriad of restaurants, bars, expansive outdoor pool and full-service spa. Should you wish to explore, local sites include the 12th century working port of Sunda Kelapa, our enthusiastic concierge team are ready to share their local insights.
MORNING

Commencing the day by cruising down Sudirman and Thamrin street, the Landmark of Jakarta towards Monas area. A fresh green area of 80 acres surrounding the National Monument is a worth to see sight in the morning. Inaugurated in 1975, you will find the Relief of Indonesian History along with the Independence declaration script inside this National Monument. Surrounding the Monument area, you will find some important sites, such as Presidential Palace, Governor's Office, Istiqlal Mosque and Jakarta's Cathedral.

AFTERNOON

The Batavia old town (other name of the city given by Dutch) will retrieve the ancient history. Here, you can find the heritage buildings and the initial colonial atmosphere of the city. Jakarta is also well known as one of the Shopping destination, many large size shopping centers can be found across the city. Grand Indonesia is one of the choices worth visiting, as you may find some unique and traditional Indonesian handicrafts and products such as batik, sarong, etc.

EVENING

Wind down your day by the beach of Ancol, where you may find a unique and well known Art Market, or various venues to enjoy the fresh sea food with the breaking sound of the waves. The nightlife of Jakarta is something that you do not want to miss. From the top of the city view of Skye Lounge, various choice of cuisine worldwide, to the crowd of Kemang area, as one of the Nightlife icon of the city.
LOCAL CULTURE

WEATHER

The weather in Jakarta is mainly humid with an average daily temperature of 80 - 90 F / 25 -31 C throughout the year. Dry and rainy seasons can be unpredicted.




WHAT TO WEAR

Casual and light clothing is recommended for daily wear. A natty clothes is required when entering the holy place of worship.




ETHNIC DIVERSITY

Jakarta is a multicultural urban city. Tolerance is the key to living happily side by side. Jakartans are known to respect each other and visitors alike.




LANGUAGE

Our National languages is Bahasa Indonesia, Local Languages is different in some regions (Sundanese in west Java, Bataknese in North Sumatra, And many others)




RELIGION

Indonesia have 5 different religions such as Islam, Christian, Catholic, Buddha, Hindhu. The majority of Indonesian population profess in Islam.




DID YOU KNOW ?

SUNDA KALAPA

Sunda Kalapa is the initial Name of Jakarta, until a National figure called Fatahillah conquerred the city and changed the name into "Jayakarta" on 22 June 1527, which then considered as the birth of the city. Nowadays, Sunda Kalapa is adopted to be the name for one of the busiest port in Jakarta.




ISTIQLAL MOSQUE

This stately National Mosque is the largest in Southeast Asia, and was built to commemorate Indonesian Independence as God's blessings. "Istiqlal" is an arabic word for "Independence".




NATIONAL MONUMENT

The 132m (433 ft) in height tower is constructed in 1961, under the direction of Indonesian's first President; Sukarno. Opened for public in 1975, the monument that symbolizing the fight for Indonesia is topped by a flame covered with gold foil.




BEAUTIFUL INDONESIA MINIATURE PARK

This theme park which has about 250 acres, is a synopsis of Indonesian Culture, virtually presenting all aspects of Indonesian provinces encapsulated in separate pavilions with the collection of their architecture, clothing, dances and traditions.




ARCHIPELAGO

Indonesia is an archipelago comprising about 17,508 islands. Jakarta is located at the northern part of Java Island which is the main and the most populated island of Indonesia.




WHAT TO PACK

CONVERTER

Voltage in Jakarta is 220 - 240 volts. The electrical outlet has two rounds holes, similar to those in continental Europe.




LIGHT CLOTHING

Pack light, loose clothing: short sleeves and t-shirts. A pair of Bermuda shorts is also ideal as the weather is humid all year round.




UMBRELLA

A small foldable umbrella can be very useful to be packed, as the weather can change quickly.



InterContinental Jakarta Midplaza
Jl. Jend. Sudirman Kav. 10-11

Jakarta

,

10220

Indonesia

Front Desk

+62-21-2510888