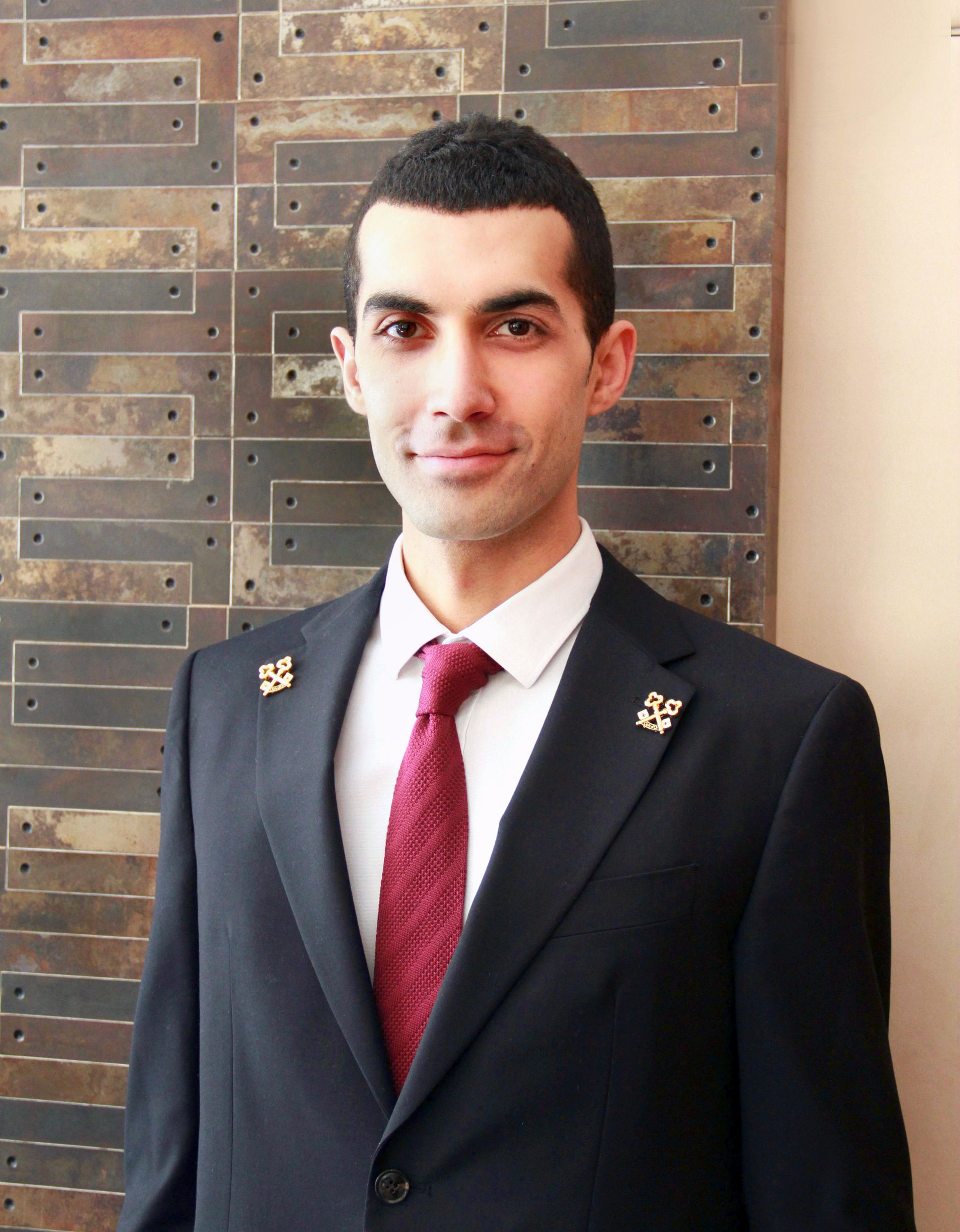 Artyom Osipov
Chief Concierge 74957876270
Welcome To Moscow
Welcome to InterContinental Moscow Tverskaya! Our concierge team is pleased to assist you in creating lasting memories. The best restaurants, shops, museums and theatres, there has never been a better time to experience Moscow. To us it's the best city in the World!
It is our pleasure to welcome you to InterContinental Moscow Tverskaya! On behalf of the whole Concierge Team I would like to assure you that we will do our best to make your stay in the Russian capital unforgettable. We will help you to explore Moscow, learn its history, cultural wonders and understand its own special spirit and style! We hope you will make a lot of pleasant discoveries exceeding your expectations and will take only the best memories and impressions with you.
MORNING

An ideal way to feel the pulsation of our stirring city is to start your morning with a stroll down Tverskaya Street from the hotel toward Red Square and the Kremlin, the heart of Moscow. Being the main street of the city for more than three centuries, nowadays Tverskaya is the centre of city's business, cultural and social lives. On your way along the street you will witness architectural examples of different epochs and thus, have a short but informative course of Russian history. Do not miss the opportunity to drop into some splendid shops the street offers you. Afterwards, follow the street till Manezh Square and enter world-famous Red Square through Resurrection Gate. Prepare to be fascinated by the beauty of magnificent St Basil's Church. Take a tour around the square and with the Kremlin Clock's bell tolling, head to Alexander Garden where you may catch the ceremonial changing of the guards at the Tomb of the Unknown Soldier and enjoy a pleasant walk before lunch time.

AFTERNOON

After lunch - one of the more relaxing ways to enjoy Moscow is to take a cruise on the Moskva River. The boat passes through the city centre past such famous and historic sights as the Novodevichy Convent, Moscow State University, Gorky Park, Christ the Saviour Cathedral, former Red October factory and much more. You can stay on the open top deck, or chose the enclosed lower deck with a bar. Along the route the cruise boat makes several stops where you can embark or disembark. A round trip takes about 3 hours.

EVENING

In Moscow we have the best collection of theatres, concert halls and circuses in the world. Our Concierge Team is delighted to recommend a show or arrange tickets for any performance of your choice. A wonderful ending of your evening will be dinner at the one of the Moscow high floor restaurants such as "White Rabbit".
LOCAL CULTURE

Precipitation

Precipitation is a good luck sign on a day of departure. Just before departing on any journey, you and the people you are leaving behind should briefly sit down together.




Оmen

If you step on someone's foot, you should let them step on yours in return. .




Omen

If a woman carrying empty buckets crosses your path, it's bad luck. Full buckets denote good luck. .




Omen

Unmarried women who sit at the corner of a table will not marry for seven years




Local

Most of the shops and shopping malls operate 7 days a week without lunch breaks. Some food-stores open for 24 hours.




DID YOU KNOW ?

Time zone.

Moscow like the whole European part of country lies in second time zone. It means that time in Moscow equal Greenwich Time plus 3 hours. For knowing exact Moscow time guest of Moscow can go to the Red Square and look at Spasskaya tower where the main Russian clock are established.




Moscow population.

Moscow has the largest population in Europe and Moscow actually is one of the most expensive cities in the world. Population of Moscow is more than 12 million people - only legal residents. In reality Moscow has about 16 million people.




Airports.

You should know that there are 3(!!!) International airports in Moscow. Please, check your flight details before you leave hotel, so you can avoid unpleasant situations.




Metro.

Moscow has city under city. Moscow subway with all underground communications and bunkers are the world's largest bombproof where all citizen may be hide during war attack.




24/7!

Moscow never sleeps. It's common to find restaurants, bars, cafes and supermarkets open round the clock.




WHAT TO PACK

Comfortable shoes.

In Moscow you really can walk everywhere - it's the best way to get around and learn about the city.




Camera.

Believe me, there will be a lot of things you would like to show your friends later.




Medicine.

Please bring your personal medicine with you as a prescription for some medicine is required in Russia.




Money.

It is better to take cash and credit cards rather than traveller's cheques. While cash machines (ATMs) are found throughout major Russian cities, traveller's cheques can be hard to cash and are often subject to expensive fees.




Good mood!

Just bring a good mood! Everything else we can find for you in our beatiful city!!!



InterContinental Moscow - Tverskaya
Tverskaya Ulitsa 22

Moscow

,

125009

Russian Federation

Front Desk

+7-495-7878887
Languages spoken by staff
German, English, French, Russian
Pet Policy
Due to local regulations, only service animals are allowed at the hotel.